Back To Blog
All I Want for Christmas is SHOES! 🎄👡🎁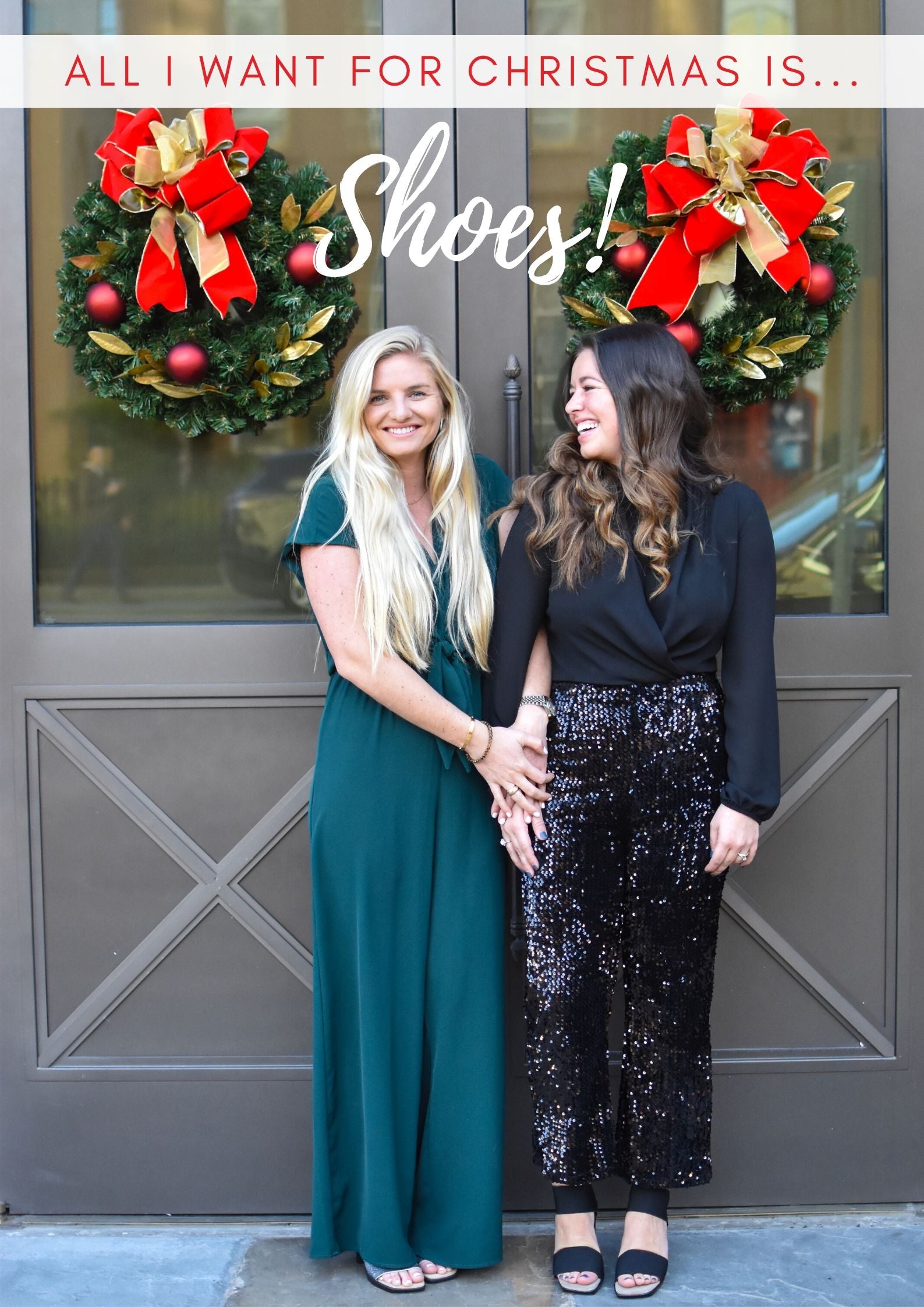 Give the gift of comfort this year! Instead of spending hours trying to figure out what's hot on TikTok or through hundreds of items you're not quite sure anyone on your list will like from Amazon, get her shoes she'll love right here from Charleston Shoe Co. Unlike other retailers, our shoes have been purposefully reimagined for versatility and style. We're the original women-owned "cobblestones to cocktails" footwear brand.
Let's be honest — what girl doesn't love new shoes under the tree?! You can use our gift guide as your "Dear Santa" list this year and complete your favorite outfits with new shoes and bags! Go ahead — hit that forward button and send this right up to the North Pole.  🎅🏼
The Crawford
What better way to show appreciation for your loved ones than with the luxe Crawford shoes? The Crawford is specially designed with a retro look that never goes out of style and a modern twist of comfort so you can wear these shoes to any occasion. Your loved ones will love pairing a gold Crawford with a sparkly black jumpsuit. For a more casual look, try a jewel-toned top like emerald green and add matching leggings with black mesh Crawfords.
The Marlin
Any style enthusiast will love the sophistication of the Marlin. There are plenty of ways to dress it up or dress it down. For a more laid-back vibe, try gray fitted joggers with a cable knit sweater and the Marlin in navy. Keep it casual by pairing the Marlin with a t-shirt or dress it up with a silky black blouse and fitted neutral-toned pants. Finish off the look with some delicate jewelry.
The Telfair
The best kind of Christmas present is one that's both stylish and practical. For a pair of shoes that works just as well at work as it does at your office holiday party, give the gift of the Telfair. Whether you're the gifter or the giftee, every lady will love the astonishingly comfortable Telfair. If she's looking to make a statement, get her the Telfair in a fun giraffe pattern. At the next holiday party, she can wear a neutral-toned sweater dress with the Telfair in red to add a splash of color.
The TriBeCa
You don't have to go all the way to New York to get someone the best Christmas gift they'll love wearing over and over again. There's something oh so New York about the TriBeCa shoes. She'll love the great gift of feeling like she's taking a trip to the Big Apple when she slips into the 4" heel black TriBeCas.
Tiana Hand Beaded Clutches
If you're going to be doing some holiday shopping this year, you can't forget about accessories. Add the Tiana hand beaded clutches to your Christmas wish list this year. After all, the best bags for the holiday season are bright and beaded. They're the perfect size to fit any essentials — from your keys to your iPhone.