Back To Blog
Beautiful Block Heels!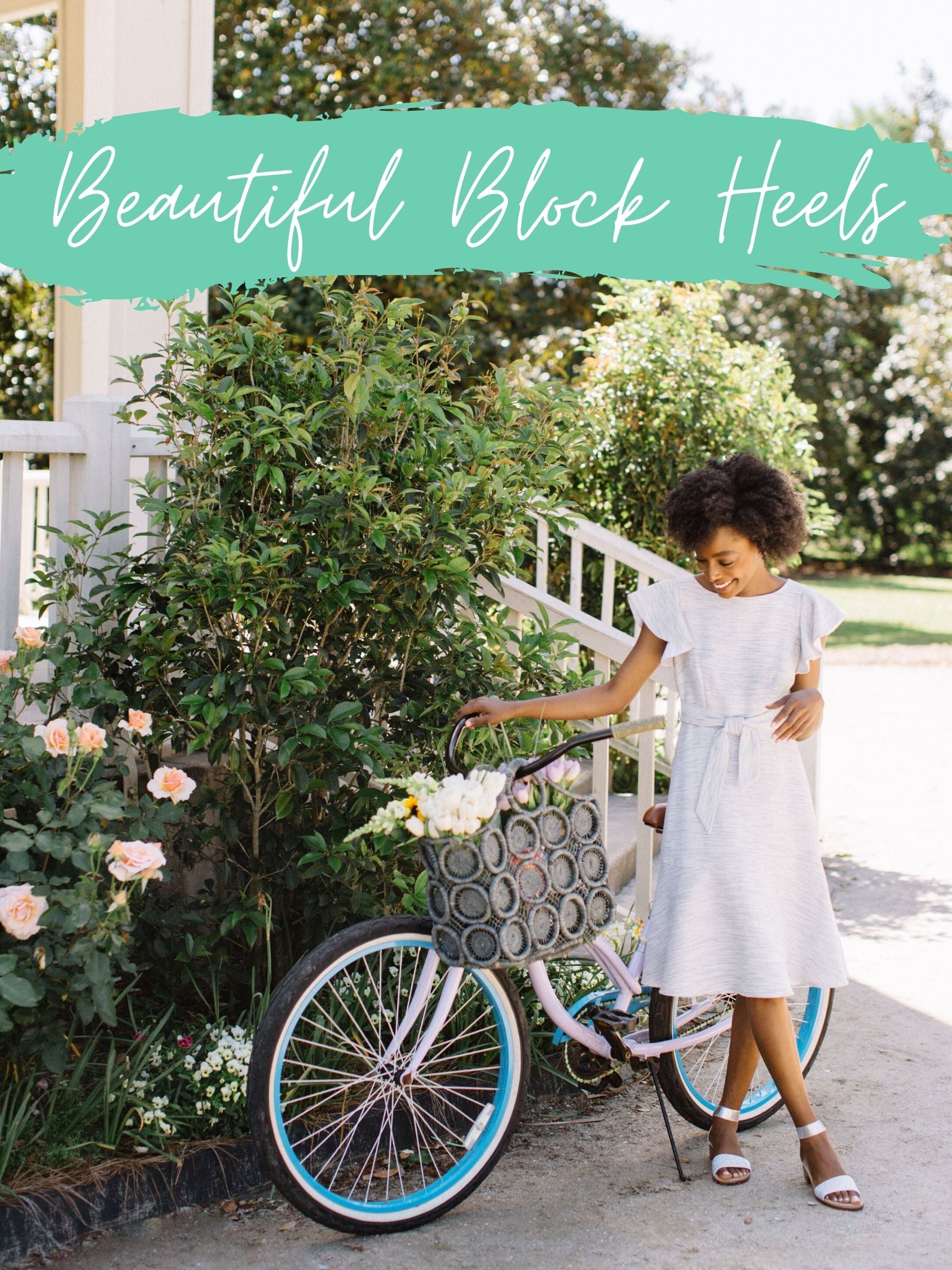 Block Their Socks Off with These Shoes
Sexy yet stable, our block heel collection is the perfect dress-up shoe! Add a little pep to your dance steps with these easy-to-wear cocktail shoes. Go for a wooden sole with the Marlin or Tribeca for a dress-up or dress-down look, or slide into the sleek black heel of the Gaillard or Grace for special occasions!
FAQs
What Are Block Heels?
Block heels are chunky heels that have a squarish appearance. You may also see block heels with a thick, cylindrical shape. Block heels look great with skinny jeans because the skinny silhouette of the jeans toward the ankles helps balance out the thicker block heel and vice versa. Casual midi and maxi skirts add a playful look to block heels. These heels are a fabulous choice for a wide variety of dress silhouettes, from A-line to shift dresses.
Who Should Wear Block Heels?
You can and should wear block heels! If block heels aren't already in your rotation, it's time to add some pretty platform sandals with a block heel to your collection. Block heel pumps are some of Charleston Shoe Co.'s best sellers and for good reason. This style of heel works wonderfully for anything from heeled mules to heeled dress shoes. Whether you're the bride or the bridesmaid, block heels are a practical high-heel choice for anyone looking to add some heel height to their look.
Why Are Block Heels Popular?
Take a look at any of our new arrivals and you'll see that block heels are stealing the show. While stilettos offer a classic beauty, block heels offer modern yet stylish comfort. These comfortable dress pumps bring height without putting strain on your feet. You'll feel like you're walking on cozy loafers while having the stylish appearance of stiletto heels. The versatility of a toe block heel is a fan favorite since block heels can be worn through all seasons. During the spring and summer months, you can make your look pop by wearing peep toes with a block heel.
Are Block Heels Comfortable to Walk in?
Yes! If you're looking to rock a chunky heel, what better way to do so than in toe pumps? If you have wider feet, block heels are a great option to help balance out your look. Aim for block heels in a wide width to match your size and style. When you're commuting to work, block heels are a great choice. For a business casual look, try wearing a black midi dress and oversized blazer with your block heels.
How to Style Block Heels
Style strappy heels with a thick heel for a wide variety of occasions. With faux suede block heels, you can mix and match with different fabrics and colors. Sparkle and shine when you wear rhinestone block heels. Go for a monochromatic look by wearing the same color from head to toe, like a white peplum blouse, white wide-legged trousers and white block heels. For a minimalist look, wear a neutral-toned button-down and black midi skirt with block heels.