Back To Blog
What Are the Best Airport Shoes to Wear?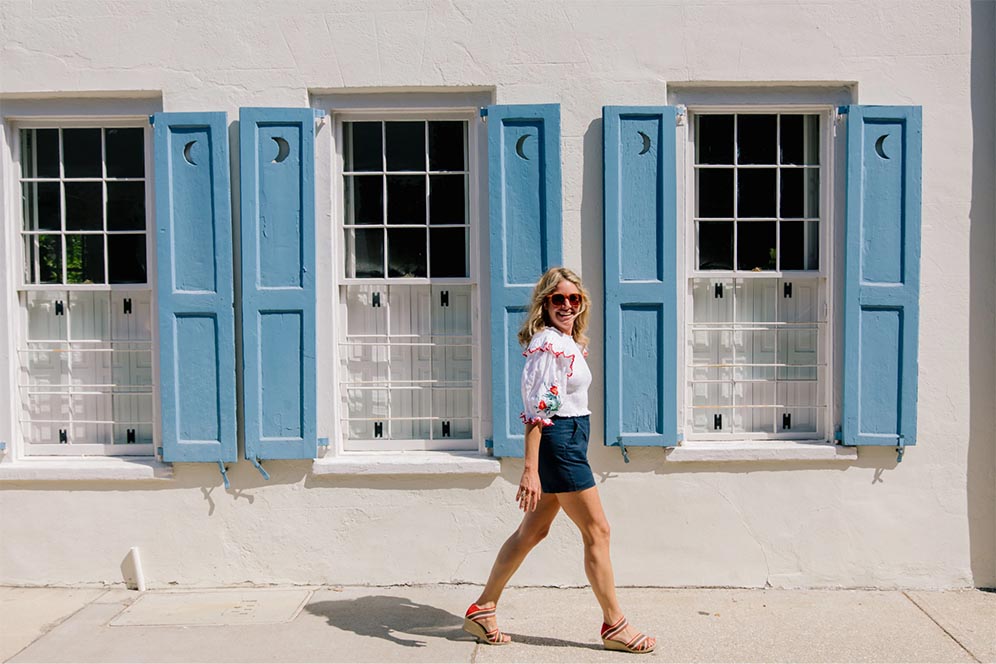 The best shoes to wear to the airport are ones that balance both practicality and style. You want shoes that are comfortable enough to wear for hours on your flight and to breeze through the TSA, but you also want shoes that are cute and fun to wear once you get to your destination. To help you make the right choice, we've put together a list of some of our most popular women's travel shoes that are great for any adventure in the friendly skies.
Buy the Best Women's Travel Shoes
1. The Cannon — Whether you choose to wear our classic Cannon or our best-selling Backless Cannon, you'll love wearing these comfortable wedge sandals at the airport. Both versions of this shoe are designed with a crisscross stretchy strap. Your feet will be able to expand during the day, thanks to the wide-toe bed. These are bunion-friendly shoes, and even if your shoes get a bit dirty on your travel adventures, don't worry. They're machine washable, too!
Shop Our Comfortable Wedge Sandals
2. The Backless Cannon — While our standard Cannon has an ankle strap, the Backless Cannon only has a wide upper strap. With an open back, you'll be able to easily slip these shoes on and off. When you're going through airport security, the last thing you want to worry about is having to take up too much time taking your shoes on and off. Go through the airport in a breeze with these trendy wedges in fun colors like pink, orange and multi-stripe.
3. The Carolina — According to APMA podiatrist and spokesperson Dr. Priya Parthasarathy, the best travel shoes for you are ones designed with arch support and a thicker sole. That's where the Carolina comes in. Our best-selling espadrille sole offers work-to-weekend versatility, so if you're going on a business trip and you need shoes that will take you from your plane to your meeting or event, consider the Carolina. Available in a wide variety of colors and patterns, this adorable wedge will match just about everything in your closet.
4. The Atlantic — Faux-cork soles and comfortable crisscross straps? Count us in on grabbing a pair or two of the Atlantic for our next flight. With a 1" covered wedge heel, you'll have just the right amount of heel height when you're spending hours on the plane. For a fun travel look, pair your Atlantic sandals with our Atlantis hat!
5. The Rita — For a shoe that pairs well with both a pretty dress and a marga-RITA, get the Rita! This comfortable and supportive wedge is about to be your new favorite travel shoe. The open back and wide upper strap design of this shoe come with a padded insole and elastic stretch upper for extra support wherever your travels take you this season.
Browse Our Best-Selling Sandals
If you love our list of fashionable and practical sandals, you'll love all of our best-selling sandals. These comfortable shoes will help you on your travels, whether you're sitting by the gate waiting to board or finally getting your bags from baggage claim. The trick to picking the best airport shoes is to avoid super high heels and ones without any arch support. Instead, choose comfortable wedge sandals from Charleston Shoe for just enough heel height and arch support to get you going in style.