Back To Blog
What Are the Best Hairdresser Shoes?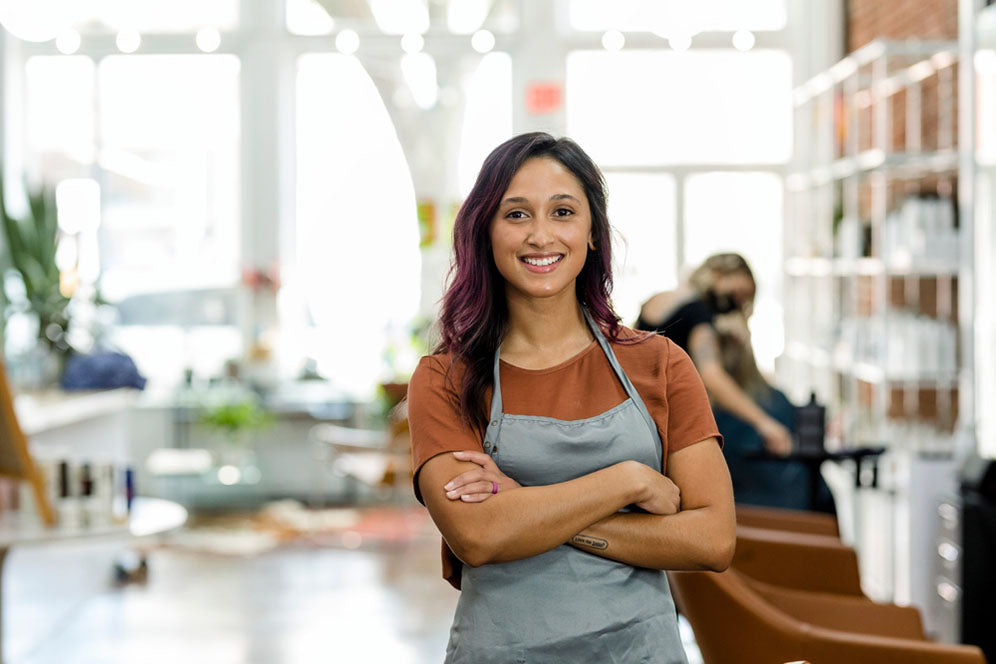 Source: Rawpixel.com/Shutterstock.com
As a hairdresser, you're going to spend a lot of time on your feet. For total style and total comfort, we've put together a list of important factors to consider when picking the comfiest and most stylish shoes for work and our tips on how to style them. You want shoes to give you the support you need so you'll be able to concentrate on your work, but you also want shoes that you'll enjoy wearing. 
1. What Types of Shoes Should a Hairstylist Wear? — According to holistic podiatrist Dr. Robert Kornfeld, when you're standing for hours at a time, you'll want a shoe with more support and less flexibility. You'll also want to consider if you have flat feet — and if you do, you'll want to think about shoes with a heel wedge or that have arch-supporting inner soles. As a hairdresser, opt for shoes with a rubber sole and have a thick rubber mat around your stylist's chair for extra comfort as you work. You can also put inner soles in your favorite pair of boots or sneakers.
2. Best Cute Boots for Hairdressers — For those days when it's chilly out, or you want to switch up your look, a pair of cute boots are a great option to wear to work. The Murphy is our trendy version of a lug sole, designed with a stacked 2" heel and 1" platform. It has a padded insole and rubber bottom for support and comfort on the job.

3. Best Cute Flats for Hairdressers — When you slip into a pair of cute flats, you're wearing shoes that are easy to wear and so fun to style. The Stono in black is a great option for hairdressers. It's Charleston Shoe's sophisticated take on the classic leather penny loafer. It's designed for comfort with a leather outsole and 1" stacked heel. Be sure to check out all of our cute and professional flats for more style inspiration.
Buy Cute Flats
4. Best Washable Shoes for Hairdressers — As a colorist or hairdresser, chances are that, at some point, hair dye or other chemicals are going to get on your clothes and shoes. Instead of completely ruining a pair of shoes you love to wear, get a practical pair of washable shoes for women so you'll be able to clean them again and again. 
Our wide selection of machine-washable shoes will have you wearing and washing them so they'll be well-loved time and time again. Consider our latest New Monterey, the new and improved original "Cobblestones to Cocktails" shoe. This lug sole sandal comes with a 2" heel and 1" platform and has an elastic upper and padded insole for even more stretch and comfort. Take a look at all of our professional shoes for women that are great for work and everywhere else beyond your stylist chair.
Browse Our Professional Shoes for Women
With all of these tips in mind, you'll be able to not only pick out the comfiest shoes for your job but you'll also know how to style them for work in a way that you love. Get inspired by our entire selection of professional shoes for women at Charleston Shoe that you'll love wearing at work and after the job.