Back To Blog
4 of the Best Shoes for Beach Walking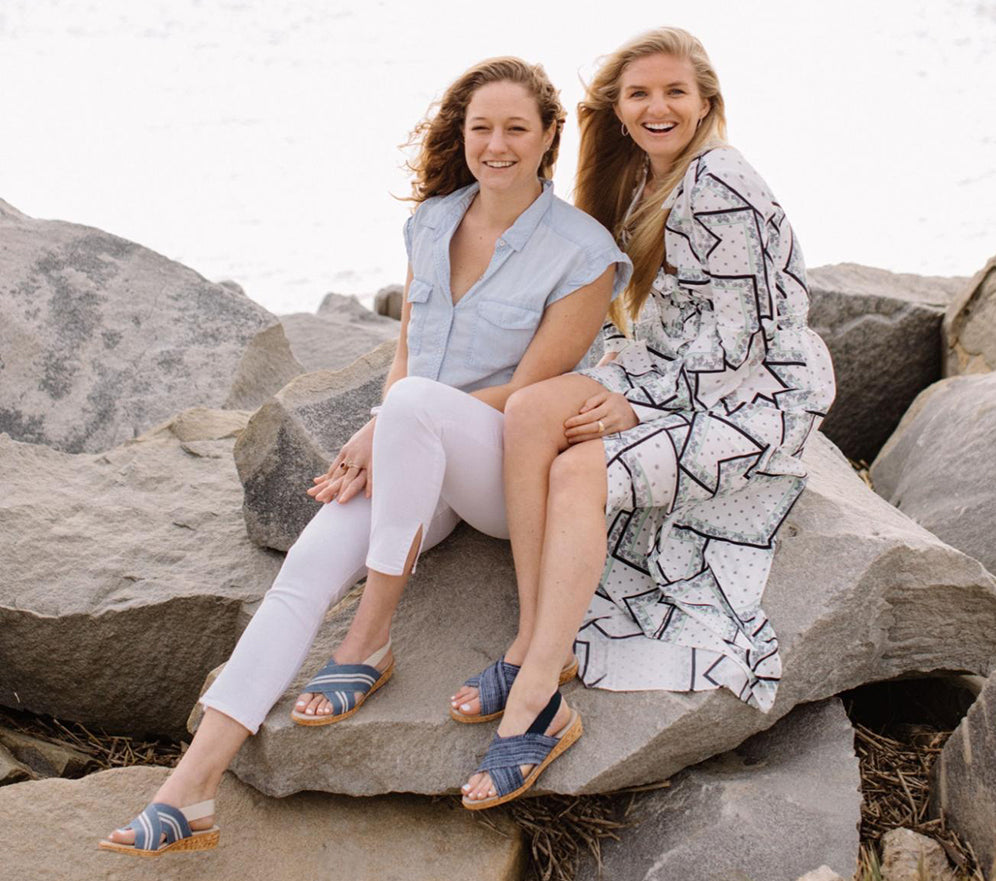 Whether the beach has been your home for years or you're just visiting for the week, there's truly nothing better than a nice walk on the sand. It's a great way to begin the day, take in a little midday sunshine or catch a gorgeous sunset on the horizon. While beach walking attire is widely accepted in the strictly casual range, there is definitely a bit of debate on which type of footwear is best for the occasion. That is, if you choose to wear shoes at all! If you like to wear shoes while walking on the beach, here are a few of the best options. 
Beach Friendly Sandals: Sandals are without a doubt the most popular shoe choice when it comes to just about any beach activity. Thankfully, there are countless options when it comes to finding a pair of comfortable sandals for women, so there's a style and color to match each one of your beach outfits. 

 

If you're shopping for a pair of sandals to wear to the beach for walking, both comfort and security are important to keep in mind. Go for styles with comfortable soles and supportive straps behind the heel or around the toes or ankle. The more secure your sandals feel, the easier it will be to walk on the soft sand! 
Shop the Best Comfortable Sandals for Women
Casual Flats:

If you prefer a little more coverage and protection from the sand, take a walk on the beach in

a pair of comfortable flats

! Whether you're a fan of classic ballet flats or comfy loafers, flat shoe styles are perfect for the beach. Flats not only offer more coverage than flip flops or strappy sandals, but they can also keep your feet from getting super sandy. On your next beach walk, try a pair of comfortable flat shoes that features a flexible design and is made with beach friendly materials like linen, canvas or even waterproof fabric. 
Washable Styles:

At Charleston Shoe Co., we know that scuffs, spills and stains are a part of life. This is especially true when it comes to your shoes! Our

comfy washable shoes for women

are perfect for the beach, and it's no biggie if they come in contact with some sand, dust and ocean water. When your beach walk turns out to be messier than anticipated, just throw your washable shoes in the washing machine or soak them in a bowl of water with detergent! Leave them out to dry and they'll look as good as new. 

Slip-on Sneakers:

Looking to get a little more serious about your beach walking routine? Start with your outfit! Instead of beachy dresses and sandals, try walking on the beach in a more athletic-inspired ensemble. Go for sweat-wicking fabrics, stretchy shorts or leggings and a pair of

comfortable athletic shoes for women

. Sporty shoe styles are great for arch and ankle support on the uneven sand. Go for a slip-on style for easy wear and quick removal if you decide to dip your toes in the water!
Browse Athletic Shoes for Women
Whether you go for a comfortable Charleston Shoe Co. style or choose to go sans shoes for your beach walk, we're proud to offer stylish, comfortable shoe options that will take you from the beach to brunch and beyond!