Back To Blog
5 of the Best Shoes for a Caribbean Vacation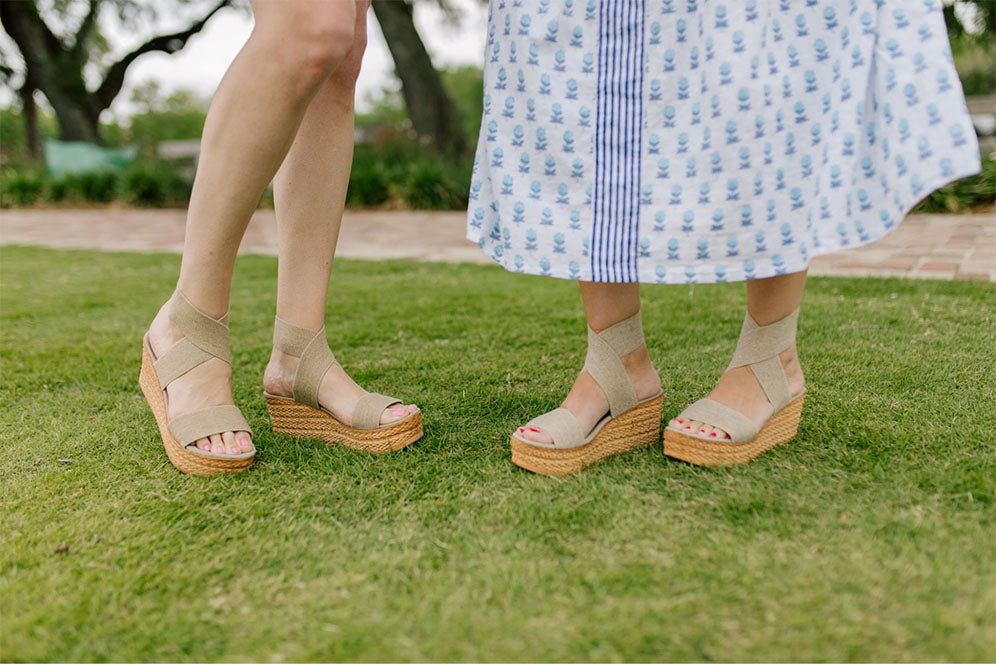 Ah, it's finally time for a much-needed Caribbean vacation where you can lay on the sand of pristine beaches and swim through the turquoise waters. As you explore the vibrant landscapes of the Caribbean, you'll want to make sure you have the perfect pair of shoes. When it comes to picking shoes that are comfortable, stylish and practical, we have plenty of options for travel shoes for women at Charleston Shoe. Keep reading our list of five of the best shoes for a Caribbean vacation.
Discover the Best Travel Shoes for Women
1. The Bermuda — You may think that us having the Bermuda shoes on our list of the best shoes for a Caribbean vacation seems a little, well, on the nose, but contrary to popular belief, Bermuda isn't actually in the Caribbean. According to Bermuda.com, Bermuda is a British island territory that's located about 900 miles north of the Caribbean. It's technically closer to North Carolina than the Caribbean. Still, these stylish wedges are a must-have for any beach vacation. You'll love the beach town vibe of our Bermuda platform wedges with a 1.5" faux-jute platform and 3" wedge heel, totally walkable for those sandy Caribbean shores.
2. The Peachtree — The Peachtree is a great option for an easy-to-pack travel shoe. This 1" covered wedge is the perfect blend of our most popular upper and low wedge soles. It's the ultimate wardrobe must-have with a crisscross toe strap and supportive ankle strap. That means you can take it easy breezy in this summer sandal when you're walking around the resort hotel.
Find Out Why the Cannon is Our Best Seller
3. The Cannon — Every woman needs the Cannon on a tropical vacation. It's our best seller for a reason, and that's because it's the ultimate year-round sandal, especially if you're looking for a shoe that's ideal for all-day wear. If you're planning on doing a wide variety of activities during your Caribbean vacation, make sure you pack a Cannon.
4. The New Monterey — It's not officially summer until your feet slip into comfortable sandals like one of our newest and most popular designs: the New Monterey. Charleston Shoe is known for being a brand that takes you from cobblestones to cocktails, and that's what this lug sole sandal does. It offers the pragmatism of a lug sole with the playfulness of a sandal, now new and improved for more stretch and comfort.
5. The Benjamin — The last thing we want to think about on vacation is having to do our laundry, but the reality is that sometimes our shoes get dirty. With all that fun in the sun, sand and ocean, chances are your shoes will look well-loved and well-lived-in after your Caribbean vacation. Get a pair of flats like the Benjamin that are machine washable. They're a lightweight and versatile 1" covered wedge made for traveling. 
Shop Our Cute Flats
When you wear any of the shoes on this list, you'll be able to stroll the sandy shores of Jamaica and snorkel in the crystal-clear waters of the Bahamas in confidence. Our cute and comfortable shoes are perfect for enhancing your Caribbean experience to make the most out of your sun-soaked adventure. Grab any of our best-selling sandals at Charleston Shoe, and you'll see why you'll want to come back for more — whether that's for your next beach vacay or your everyday look.