Back To Blog
What Are the Best Shoes for an Ireland Vacation?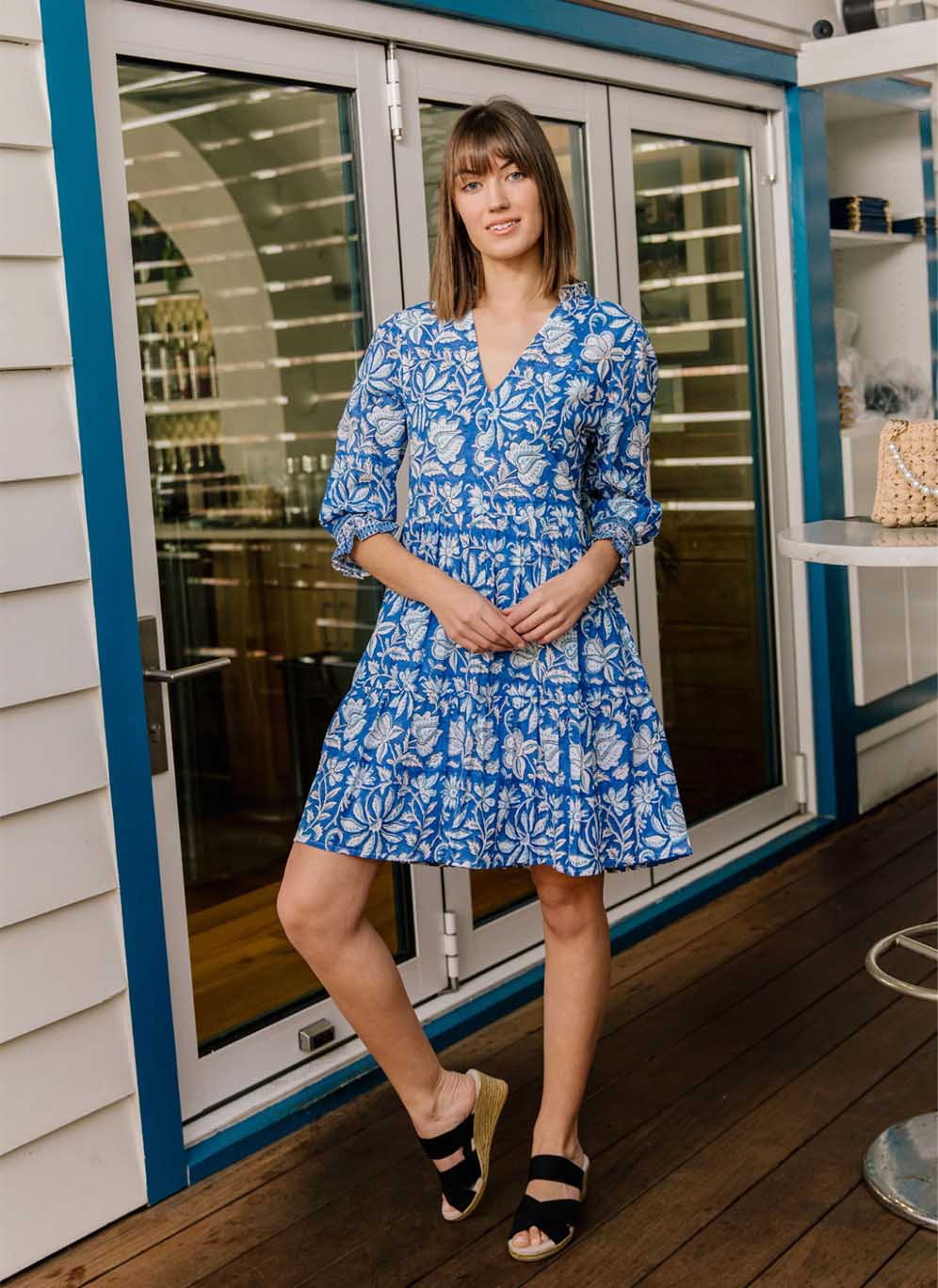 The captivating landscapes are awaiting you, and they're also calling for you to get the best shoes that will ensure you have proper footwear when you're trekking through the majestic Cliffs of Moher or exploring the vibrant streets of Dublin. With so many options available, it can feel overwhelming to figure out the best shoes for a vacation in Ireland. Keep reading our guide to find the best shoes for your Ireland vacation, including fun wedges and dressier professional shoes for women.
Find the Perfect Cute Flats for Your Next Adventure
1. The Rita — If you're traveling to Ireland during the spring or summer, you'll want to pack the Rita. It'll be your new favorite wedge — whether you're taking a trip to a surfer's paradise in Donegal or checking out street art and castles in Waterford. This chic faux-espadrille wedge offers comfort and support, so you'll look chic in these bunion-friendly shoes when you're grabbing fancy cocktails at a high-end cocktail club in Dublin.
2. The Ravanel — It's a little bit strappy and a little bit sassy, and the Ravanel sandal will ensure your foot stays firmly in place. No matter if you're visiting the Rock of Cashel or trekking through the Blarney Castle and Gardens, you'll step out in comfort and confidence when you're rocking the Ravanel. Not only is the Ravanel a great stylish option for your Ireland vacation, but it's also a comfortable choice for shoes for women with bunions.
Browse Shoes for Women with Bunions
3. The Frannie — To add style and height to any outfit, get our trendy clog: the Frannie. It's a comfortable and fashionable option with a faux wood 1" platform and a stretch upper. Simply slip into this platform heel with a padded insole and you'll be well on your way to walking through the colorful villages of Kerry.

Get Women's Closed Toe Shoes
4. The Cape — When walking through Ireland, according to Twist Travel Mag, avoid shoes like flip-flops that may not offer enough support. To be on the safe side, choose closed toe shoes like the Cape. Even if you're traveling during the summer, the last thing you want is to get your feet stuck in a muddy patch at the Cliffs of Moher. The Cape is a transitional wedge that is perfect if you're looking for a shoe that works for more formal events yet offers the comfort of an everyday shoe.
Having the right pair of shoes (like a pair of women's closed toe shoes) is essential no matter where you are, and it's even more important to wear the right travel shoes for women when you're vacationing through the enchanting Irish countryside. Many of our shoes at Charleston Shoe are a great choice to wear when you're searching for weather-resistant shoes that offer versatility, comfort and durability. You'll be able to explore Ireland in confidence while rocking stylish shoes for a memorable and enjoyable vacay through the Emerald Isle.