Back To Blog
What Are the Best Walking Shoes for Italy?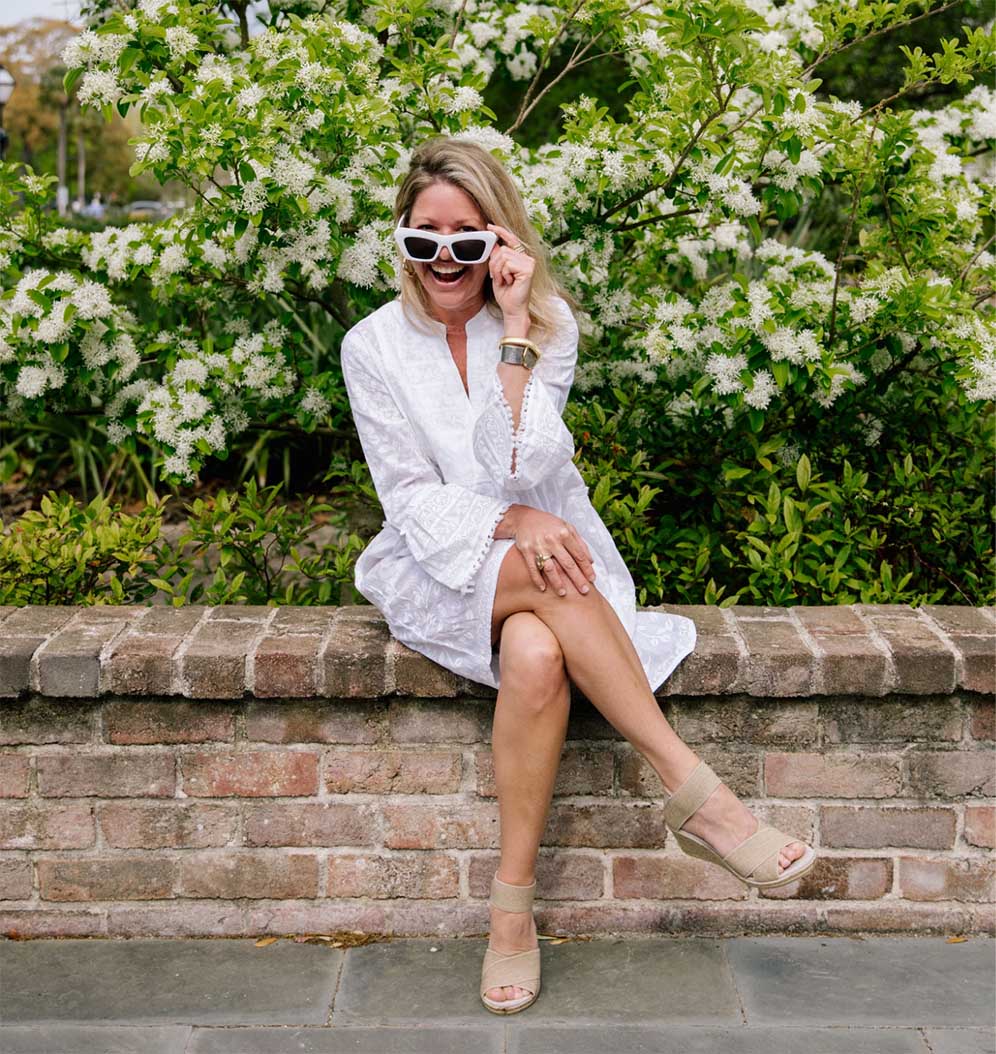 From booking your flights to admire the breathtaking beauty of Florence to packing your bags to figure out your Insta-worthy outfit to savor the charm of the Venice canals, few trips are as dreamy as the journey to Italy. If you're searching for the best walking shoes, we have you covered. There are plenty of comfortable and stylish travel shoes for women at Charleston Shoe. So, what are you waiting for? Come and step into style and let's discover the best walking shoes for Italy.
Explore Our Travel Shoes for Women
1. The Cannon — One of our best-selling shoes, the Cannon wedge is a comfortable and stylish wedge that's perfect for taking pictures in front of the Trevi Fountain or touring the hill towns of Tuscany. Picture yourself in one of Italy's many picturesque cities as you're wearing this faux espadrille heel. The 2" covered wedge heel is bunion-friendly as well, so it's perfect for all-day wear when you're exploring the Trastevere or walking back to your hotel after that Aperol spritz.
Shop Our Comfortable Wedge Sandals
2. The OBX — When you're up close and personal with Michelangelo's famous David statue in Florence, you'll want a shoe that's comfortable yet fashionable to take you from the Galleria dell'Accademia to some local spots in Florence off the beaten path. Stroll through the Bardini Museum and Gardens while you're wearing the OBX, our most comfortable closed-toe wedge yet. This bunion-friendly shoe has a padded insole and 2" covered wedge heel, ideal for wearing when you're enjoying a peaceful afternoon espresso.
3. The Atlantic — Looking for a shoe to wear when you're on that flight to Italy? Wear the Atlantic while you're crossing the Atlantic Ocean. This faux-cork sole sandal is a great option for wearing as a travel shoe. After you're done with your travels, you'll love how easy it is to clean this machine-washable shoe.
4. The Peachtree — If you want to avoid sticking out like a sore thumb and would rather not look like an obvious tourist, lightweight sandals are a great option for walking shoes in Italy. You may gravitate towards sneakers as your go-to walking shoe, but a lightweight sandal like the Peachtree is a great option for both style and comfort. Get the Peachtree in a classic linen color for an understated Italian-approved style when you're taking a boat to visit Capri or wandering along the Naples harbor.
5. The Carolina — The Carolina is a beautiful shoe option for a spring or summer trip to Italy. With a faux espadrille bottom and elastic upper, this 2" covered wedge heel is a must-have when you're experiencing the rolling green hills of Tuscany. What better practical espadrille to wear when you're taking in the views of 13 medieval towers across the skyline of San Gimignano?
6. The Cooper — When you're visiting the colorful cliffside villages of Cinque Terre, you'll want a shoe that will match all the beautiful sights to see in this romantic village. The Cooper is an espadrille wedge that pairs with just about everything, including your wardrobe and the warm sands of Monterosso. Get the Cooper in a timeless white or a fun prosecco color!
Explore Our Cute Flats
As you embark through a land of classic art and picturesque streets, you'll want to make sure you have shoes that can handle the cobblestone paths and endless adventures you'll have during your time in Italy. Stroll through the historic alleyways of Rome in confidence when you're wearing comfortable wedge sandals from Charleston Shoe. With an abundance of fashionable walking shoes — from cute flats to dressy wedges — you're sure to say ciao bella to your new favorite pair of shoes for your trip to Italy!