Back To Blog
Blog Spotlight: One Of a Find Charleston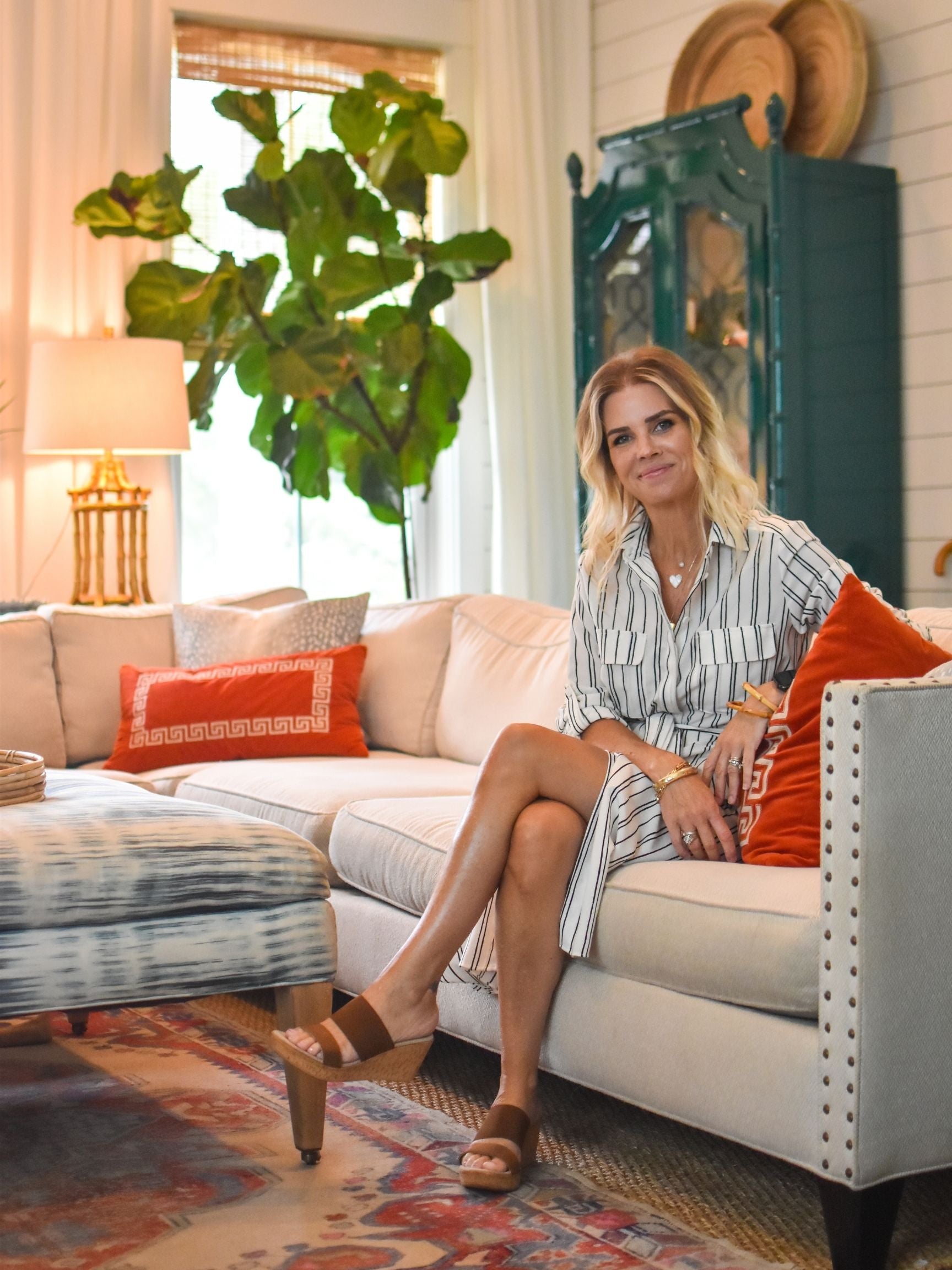 We sat down to chat with one of our local #bossbabes, Courtney Bukowsky, owner of One of a Find Charleston here in Charleston, SC. Courtney started out by flipping her own pieces of furniture and before long she was seeing her bank account grow. Read along for the full story! 
L: When did you and Neely become friends? 
C: At the College of Charleston. We were both dating guys in the same fraternity so we always ended up at the same parties. She was always so kind, fun, bubbly and a blast to be around! 
L: When you were in college, did you think you would be selling furniture? 
C: No! Never. I thought I would grow up to be a teacher, but all along I really just wanted to get married and have babies. I did get married and have babies.. and Idid teach for a few years, But decided that teaching was not for me. I ended up working at a local day spa and then decided to become an Esthetician. The hours were flexible which fit my schedule of being a mom to three little kids. 
As the kids got a bit older I started to get bored with the furniture in our house because it was pieces we had been dragging around since we had first gotten married. We were very young, had our three little kids and money was tight. What did I do? I started to sell the pieces we had and use that money to buy different pieces. So technically speaking, I wasn't spending any money out of our bank account so that was a good thing!
L: How did you sell your pieces? 
C: Mostly locally in the beginning. I am a big DIY'er and loved finding things on the side of the road or on Facebook Marketplace and painting them or changing the fabric. Back in the day, Craigslist and Facebook Mom Swap groups were my bread and butter. All of a sudden the money was not equal in or equal out and my husband knew something was up with all of my furniture swapping. He would leave for work on a Friday to return Monday and I would have totally redecorated our living room. New coffee table, lamps, side tables, bar cart - it would all be totally different. 
L: When did the scope of all of your buying and selling really come into a reality? 
C: I'll never forget when my husband and I were in the car for 12 hours driving up to New Jersey to visit my father and I was on my phone a lot. He said, "What are you doing?" Needless to say, I was looking around New Jersey for furniture! He immediately asked why and I spilled the beans about this side business that had blossomed and how I was making a bit of money. I told him that I had some money I'd been amassing over the past year. He was shocked at the reveal of this envelope of cash in my purse. I wasn't a business person so I didn't know what to do with it!
L: Is most of your business local to CHS? 
C: We now sell all over the country! Right now we ship about 30-40 pieces a month to other states. I used to do all the sourcing myself but the inventory moves so fast at this point that I have to have people to help me. I still personally choose and approve every piece for the site and inspect them at my warehouse before I  photograph and post them. It's a lot of fun and I love connecting with all different people in the furniture world.
L: Did you find that people were buying less or more during COVID-19 since everyone had to stay home? 
C: In the beginning of COVID I was selling pieces at a lower price point to be sensitive to the situation. I also had many clients who either themselves or their husbands had lost jobs so I extended them refunds. Typically our pieces are final sale but it was a different world last year. I devised a plan and I brought all the inventory I had purchased back to Charleston. I was going to sell through the inventory I was currently sitting on and just see what happened. It sold in about a month! Stuff was moving quickly so I got right back to buying.
L: How do you see the business growing? 
C: I definitely want to build the brand however, I don't envision us having a retail shop..but you never know! Maybe one day we will carry our own line of bamboo furniture or accessories. We are currently expanding the lacquer studio in hopes of taking on outside pieces that customers own soon. I'm keeping an open mind and excited to see where it goes!