Back To Blog
Boot vs. Bootie: Is There a Difference?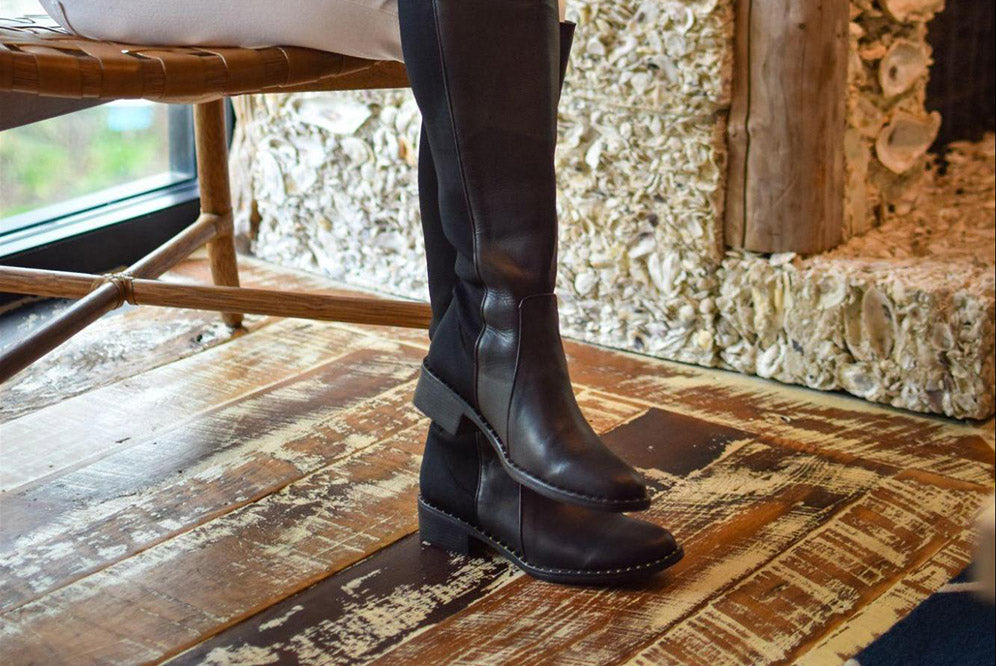 When it comes to your fall wardrobe, you're probably used to hearing words like "fall colors," "knits" and "layering." These are all great identifiers for what typically makes up the bulk of fall or cool weather clothing. A fall color palette can help make your wardrobe cohesive so that you can mix and match different pieces — and by layering knit materials and different fabrics, you can stay warm without your outfit looking too bulky. Having said all of that, where do shoes fit into your fall wardrobe? Fall is all about closed-toe shoes, with boots and booties taking the top two spots. Here's a look at both boots and booties and the differences between the two styles. 
Boots vs. Booties
Though you might consider both boots and booties to be must-haves in your fall wardrobe, the two styles differ. The term "boots" encompasses a wide variety of closed-toe shoe styles, but it basically describes a type of shoe that offers full coverage over the foot and rises up past the ankle. There are so many different kinds of boots out there, which is why the style includes a whole lot of variety. From cowboy boots to slouchy styles and over-the-knee boots, there's certainly something for everyone in the boot family! Though boots represent a whole slew of styles, they typically refer to taller designs that rise to the middle of the calf, the knee or even higher. 
Explore Comfortable Heels for Women
If boots are the tree, then booties are one of its many branches. Booties, also referred to as ankle boots, are a short and sweet version of boots. With a pair of cute ankle boots, you get all the fun of a pair of boots without as much material or coverage on the leg! Ankle boots are a great addition to your fall wardrobe because they work as a transitional piece as well as a fall staple that can take your closet into winter and beyond. Booties pair well with skinny jeans, slim or straight-leg pants and even long dresses or skirts, so they're right up there with boots in terms of versatility.
If you're in a place where fall is on the warmer side, you can wear a cute pair of booties to add a bit of fall flair to your outfit without layering up too much or wearing shoes with as much coverage. In short, booties provide a great finishing touch to your outfit while keeping you nice and comfortable (and not too hot) during wear. In addition to flat booties or those with a low heel for more casual occasions, booties also come in more elevated styles with higher heels. These nice ankle boot styles are perfect for nicer events during the fall and winter months when you're looking for some comfortable heels for women. From tailgates and oyster roasts to receptions and beyond, booties are simply a must for your shoe collection! 
Shop Our Collection of Cute Ankle Boots
Cute to Boot
At Charleston Shoe Company, boots and ankle boots are an integral part of our wardrobe and some of our very favorite styles. Ordering a pair of Charleston Shoe Company boots or booties means you're getting a comfortable, reliable and stylish pair of shoes to add to your wardrobe. Plus, many of these styles are weather-resistant and even double as washable shoes for women. Find your new favorite pair today!