Back To Blog
Callie's Hot Little Biscuits Collaboration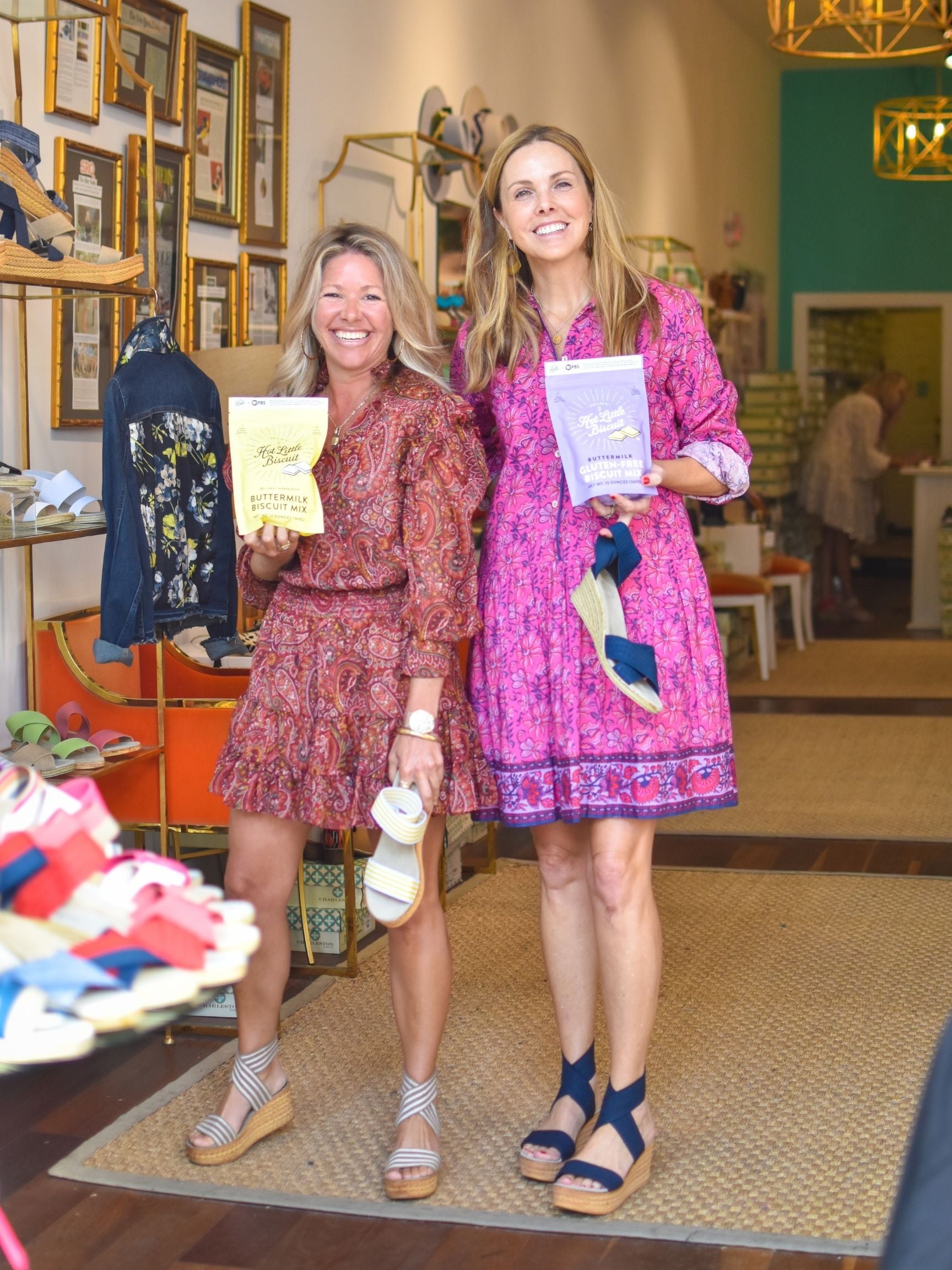 Now, if you're from the South you've probably heard of Callie's Hot Little Biscuits, but did you know Carrie and Neely have been friends for years? Carrie Morey founded Callie's Hot Little Biscuits over 15 years ago, around the same time Neely was opening her first shop. Carrie's inspiration came from her mother's delicious, tender and buttery biscuits that are now available across the country and in four grab-and-go eateries throughout the southeast. In addition to her four locations, Callie offers a robust selection online.
Today, Carrie's accolades include starring on PBS, How She Rolls, author of the cookbook: Callie's Biscuits and Southern Traditions, being a mom, wife, entrepreneur, boss and friend. We caught up Carrie in an exclusive interview to learn more about this amazing local #BossBabe and her long time friendship with Neely! 
How did you and Neely become friends?
Neely and I lived down the street from one another and have daughters of similar ages. We immediately connected over business and the balance of being an entrepreneur and a mom!
When you were growing up, did you think you wanted to be an entrepreneur?
No! I wanted to be a teacher and a mom. I remember thinking that I wanted to be the best mom ever by being present and having a schedule that would work with my girls' schedule.
You started this business to honor your mothers homemade biscuits, but did you ever expect it to grow this big?
I actually started Callie's to be able to honor my priority of being a present mom, while fueling my passion in the food world. I never expected it to be this big, but now I can see it continuing to grow as my children grow.
How do you balance being a woman-owned business, mom, wife, friend, etc.? - It's not easy and many days are hurried and tough, squeezing things in every hour... but it's what I signed up for and I wouldn't trade it for anything. Sometimes, my business has to wait for growth, but I never miss a moment with my family which at the end of the day is most important to me! Not every day is full of balance, but the days when I manage to "nail it" and check all the boxes is when I feel a huge sense of accomplishment as a mom, wife, entrepreneur!
Do you find Charleston to be a successful place to start a business? 
When I started Callie's Hot Little Biscuit 16 years ago, I felt very alone, but my hometown has grown and evolved in the last decade. There are so many amazing new businesses and dynamic people that have added to this city's personality. It keeps getting better and better!
What is a highlight of your career so far? 
The highlight of my career is that I have been able to have my biscuit and eat it too! I've been able to accomplish exactly what I set out to do – which is to be a present mom and a successful female entrepreneur in the food world!
Favorite type of biscuit? 
I always go back to a plain buttermilk biscuit… but love adding fiery pimento cheese and or savory thyme butter!
Favorite job in the company? 
Leader, motivator, mentor, sunshine spreader – that is all one title!