Back To Blog
Different Seasons, Different Styles! 🌴➡️☃️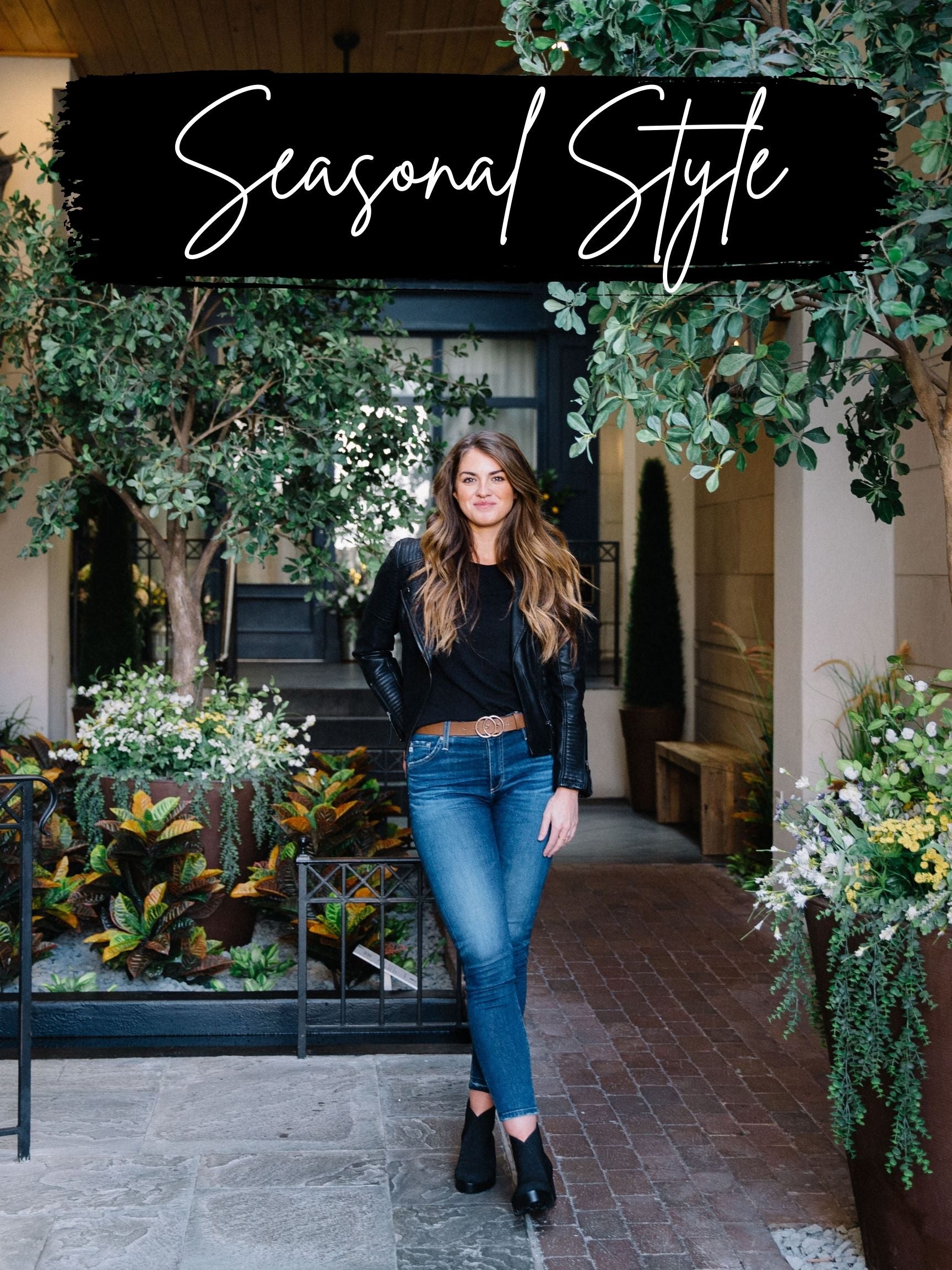 Shop Our Shoes for Your 'Winter' Season!    
Are you heading to Florida for the winter? Or do you live in a winter wonderland? The great news is we have the perfect pair for any and all climates. Shop our go-to sandals for the sunny and 75 weather, closed toe options for a more mild winter or grab some boots for snow season!
How to Style the Collins
The Collins is a strappy travel-friendly sandal, easy to pair with anything — from your favorite pair of denim to a solid color midi dress. Try the Collins in Chambray Stripe with acid-washed denim, a tote bag with an abstract scarf and a white button-down. For a fun spring or summer look, wear the Collins in gray, white and silver with a vertical off-the-shoulder dress or the linen, white and gold Collins with a polka dot jumpsuit.
How to Style the MED
The MED is our ultimate slingback platform wedge. It's an all-time bestseller, combining a classic cork-like sole with wide crisscross straps. For the perfect combination for fashion and comfort, pair the MED in Hot Pink Jolly with a green blouse and dark jeans. For a pretty look, you'll love wearing at the lake or the beach this summer, wear the MED in Caramel Stripe with a pink off-the-shoulder floral dress. Accessorize with tote bags with embellishments for the perfect beach day look.
How to Style the Blakely
For a twist on everyday ballet flats, try the Blakely. The low heel of these mules will make it look like you're wearing kitten heels with the classic comfort of Mary Janes. Slide into these comfy mules that work well with anything from trousers to cropped denim. You'll love all the little details like the elastic upper and ruffle detailing. Pair the Blakely in Coral Multi-Stripe with a blue button-down and matching blue denim. Accessorize with a white crossbody circle bag to complete the look.
How to Style the Upper Monterey Boot
What's better than combat boots? Try the Upper Monterey Boot, our most popular lug sole with a block heel and rubber bottom. Wear the Upper Monterey Boot in black and pair it with a black bomber jacket and dark denim. You'll love it in Chestnut Woven when you match it with a horizontal striped long-sleeved top and skinny jeans.
Tips for Styling Rain Boots
You don't have to be a stylist to know how to rock rain boots through all the seasons. Here are some easy tips to get started. From our knee-high boots like the Wentworth Rain Boot to the fashion-forward Chelsea Rain Boot, you'll love styling these practical shoes. Pair any of your rain boots with longline coats like a tan trench coat or green puffer coat. Balance out the look of more elevated apparel like midi skirts and puff-sleeve dresses by wearing dark rain boots.