Back To Blog
Fit Just For You 🥰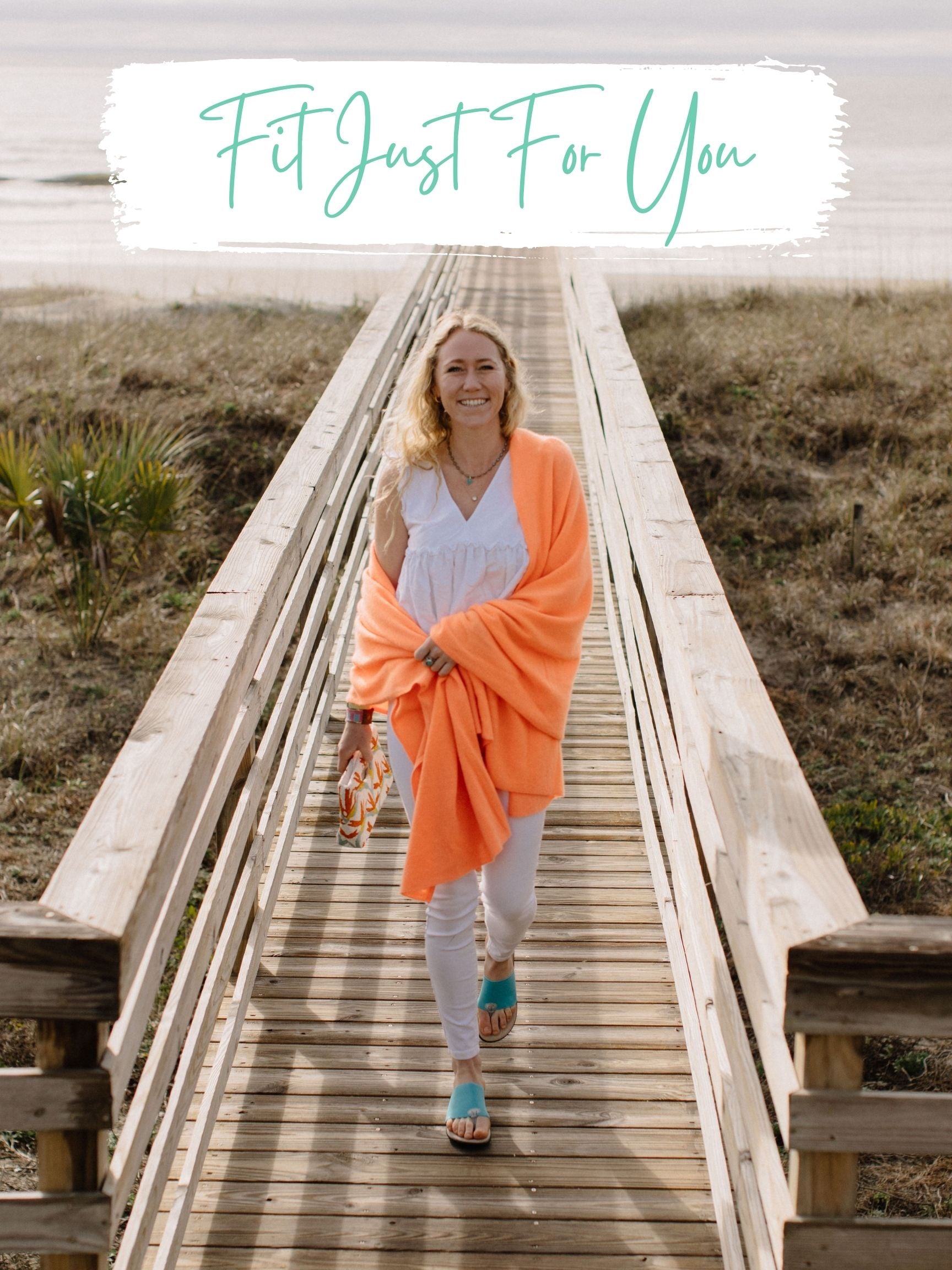 Here To Help Find Your Sole Mate! 
You know your feet, but we know our shoes! We understand it can be hard to judge when purchasing online what will fit a narrow or wide foot, so we've selected a few of our favorites to help curate your search. Follow through our Spring 2021 fit suggestions to find your sole mate! 
The Monterey is one of our original Cobblestones to Cocktails shoes, with an incredibly supportive and comfy lug sole. The footbed on this shoe runs narrow, making it a perfect option if you have a narrow foot. If you are in need of an easy slide, then step into our Cecilia. This shoe was new for us last Spring, and we have just added brand new colors! Be sure to grab yours before they're gone. 
Don't let the Ravanel fool you - it's our strappiest yet most supportive shoe we've made! This espadrille will hug your foot in all of the right places, just like Spanx for your feet. It can fit any foot type, so if you're a little narrow, medium or a bit wide it can be a great option for you. Then our classy Carolina is a perfect fit for those with a medium foot! The wrap around ankle straps create a sexy v-shape AND helps support your tendons and ligaments. 
The Hilton is one of our favorites because it's our only true flip-flop in our sandal collection. With the wide elastic upper, this shoe is ideal for those who need more stretch yet the black wedge allows you to really dress this shoe up! Then the Backless Cannon is our other go-to shoe for those with a wider foot. The X-straps and easy slip on make this shoe fashionable yet sensible.