Back To Blog
Flat Out Fabulous!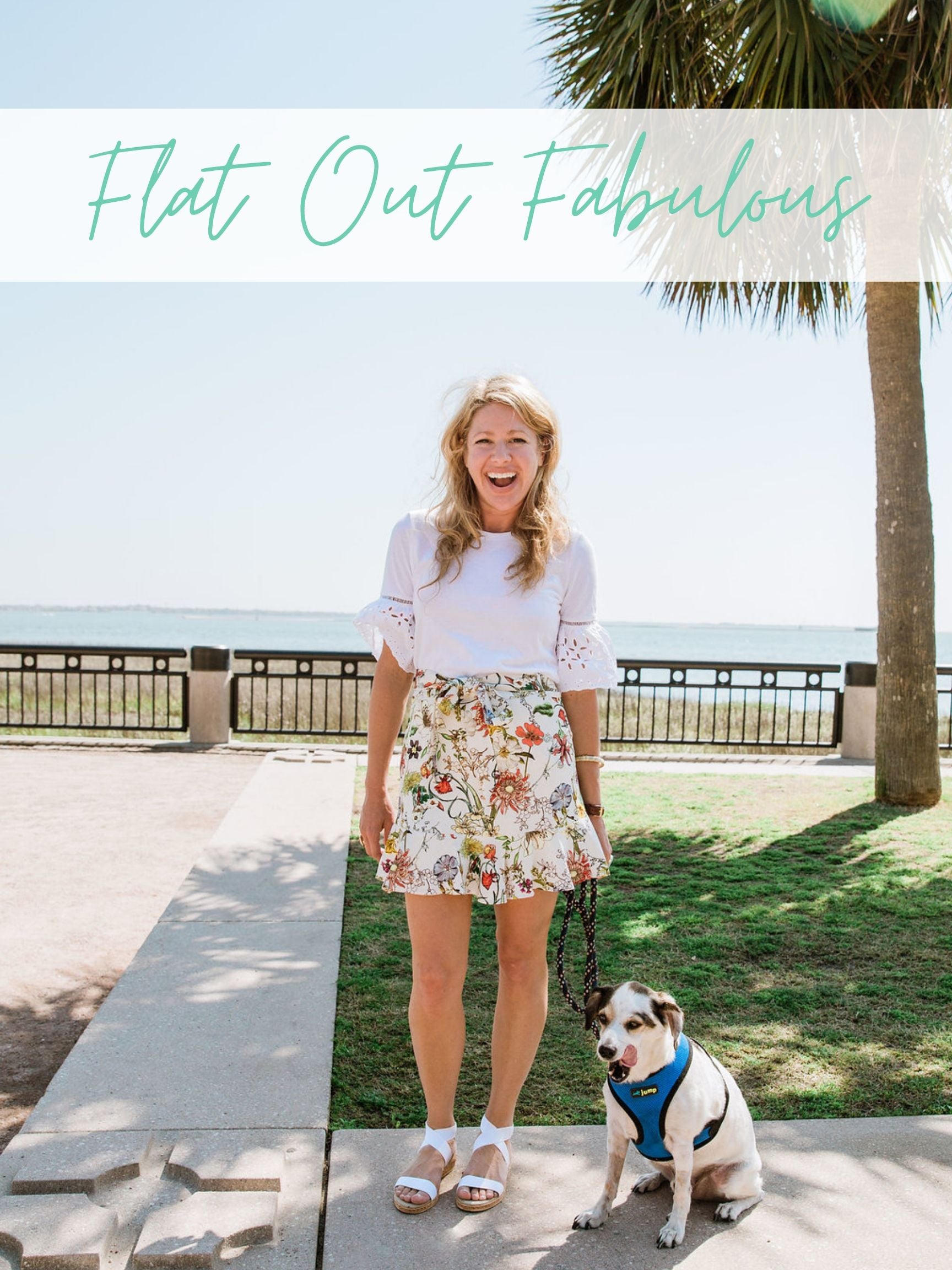 Feel Flat Out Fabulous This Summer!
We have the perfect low-wedge options to spruce up your WFH (work from home) look, backyard happy hour outfit or social distance date night! These sandals have the perfect amount of height with the 1" faux cork sole to give you a little pep in your step. Ballet flats can be worn all year long, but they look even better when you're wearing pretty pointed-toe and open-toe shoes in the summer to show off that fresh pedicure. Find your favorite style, and we're sure these will be your new go-to shoes for the rest of summer!
The Collins
If you're looking for classy shoes to add to your capsule wardrobe, look no further than a pair of the Collins. This travel-friendly sandal easily pairs with anything in your wardrobe — from a cozy open cardigan when it's a bit chilly out to a pretty pencil skirt if you're looking for a playful yet polished look.
The Easton
For flats that work just as well at the office as workwear during the summer as they do on the boardwalk at the beach at night, get yourself the Easton. This cute, low-wedge sandal is available in classic colors like navy and black, but also in ones that can stand out to add a pop of color this summer, like pink and lime.
The Keys
You'll feel like you're in a summer state of mind once you slip into the Keys. These stylish flats are so easy to slip on. If you've been searching for an easy pair of rounded-toe shoes that still give you an opportunity to show off your latest pedicure, you'll love our linen flats.
The Atlantic
Give your pair of loafers an upgrade by getting your pretty toes into the Atlantic. We're all about the little details like the cork sole and comfortable crisscross straps. For high heels that can be worn every day, the Atlantic is an easy-to-wear 1" covered wedge heel that can be worn for a wide variety of occasions for your daily work outfit to your weekend brunch look.
The Peachtree
You'll be ready to welcome warmer weather and sunny days with the Peachtree sandal. You don't even need a stylist to know how to rock this ultimate wardrobe must-have. For some easy style tips with wearing the Peachtree, simply pair this low wedge sole with statement midi skirts in fun patterns and bright summer colors. You can't go wrong with a denim jacket over a crisp white blouse and tailored white trousers and the Peachtree in cobalt and white.
The Cecilia
Get that Parisian look when you wear the Cecilia in a classic black or understated navy and denim. On those gorgeous summer afternoons, pair your Cecilia with mini skirts in white or a floral pattern. You're sure to turn heads when you wear this sandal that's as comfortable as it is chic.