Back To Blog
How Should Heels Fit?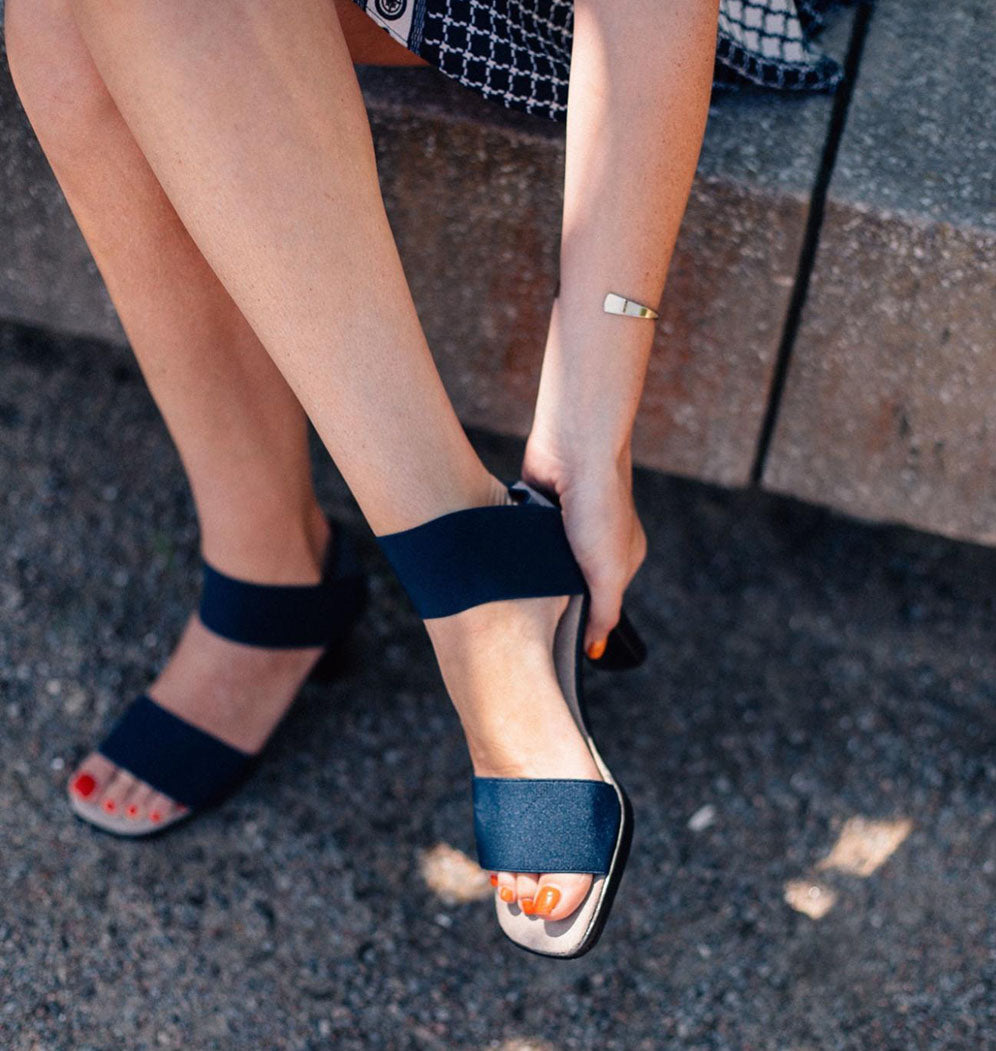 Whether you wear heels all the time or only for special occasions, it's important to get a near-perfect fit. It's no secret that absolutely no one wants to walk around in a cute pair of cocktail shoes that are way too big or noticeably too small. Unlike some other shoe styles that might just move around a bit more or uncomfortably hug the foot if the fit is wrong, high-heeled shoes can cause blisters, loss of circulation and even lead to injury if they don't fit correctly. To avoid having any of the aforementioned blunders on your own feet, you need a heel that fits you well. Here's how to determine if your heels fit, as well as tips for finding heels that fit your feet!
Do Your Heels Fit?
Before you start shopping for new heels, take a look at what you already have in your closet. If you think your heels don't fit or they feel uncomfortable, it's probably stemming from one or more of these issues:
Discover the Most Comfortable Heels for Women
1. They're Too Big: If your heels don't fit, it's possible you just have a size that's too big. Most heels should appear as a second skin on the foot and feel like a slightly snug covering to the wearer. This is especially important in the heel and toe areas when it comes to high heels because if there is too much space between your heel and the back of the shoe, then blistering, redness and irritation become a big problem.
2. They're Too Small: Perhaps the most common issue with heeled shoe styles is that they fit too tight. If you're used to wearing flats, the pitch of a higher heel might seem odd at first, but it gets better with practice. Since the foot is in a different position when you wear heels, you might need to size up a half size or so to give the foot enough room to lay comfortably inside the shoe. Look out for telltale signs of an overly tight shoe like bulging at the toes or uncomfortable pressure around the back of the heel. Consider a pair of comfy wedges to help ease your feet into heeled styles.
Browse Comfortable and Stylish Cocktail Shoes
3. They're Too Wide or Narrow: Depending on the width of your foot (i.e., narrow or wide), your shoe width might be the problem. Shoe width refers to how the shoe fits the foot on the sides and middle area of the foot. Some styles come in narrow, regular and wide sizes to offer a bit more fit range, but all you need is a heel that gently hugs the sides of your feet without making the area feel squished. It's also important to find a pair of comfortable heels for women that fit without too much room around the sides of the foot, as this can cause unsteadiness and wobbling.
The Charleston Shoe Company Fit
At Charleston Shoe Company, we believe heels can be both stylish and comfortable. Our heels are the perfect shoes for women with bunions, sensitive arches and blister-prone heels because we feature design elements like a padded insole, elastic upper and other foot-friendly materials in every pair. Shop Charleston Shoe Company heels today and see why we love them so much!