Back To Blog
How Should Sandals Fit? Your Questions Answered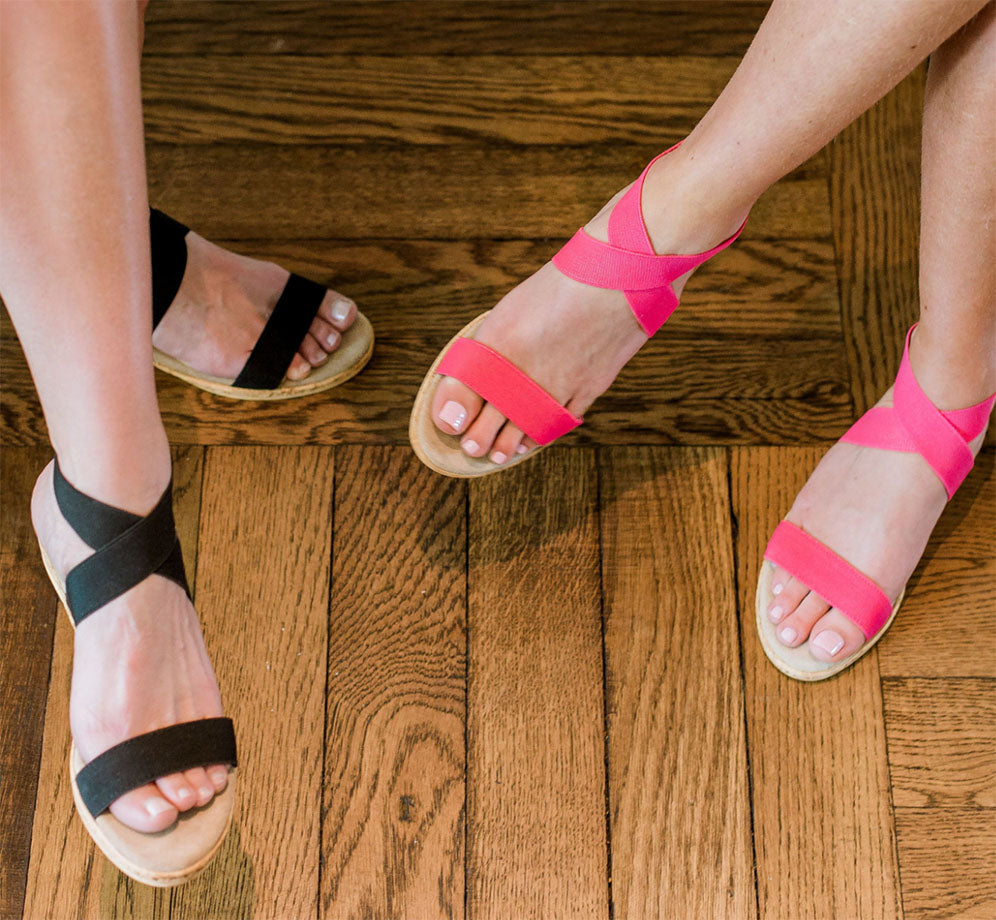 As the weather warms up and summer approaches, it's time to trade your winter boots for a pair of cute and comfortable sandals! Before you splurge on a new pair, however, it's important to take a few things into consideration like style, color and fit. While both the style and color of your sandals may vary based on your personal style preference and unique summer outfits, the overall fit should be more exact. Here's everything you need to know about shopping for sandals, getting a perfect fit and more. 
How Should My Sandals Fit?
It's one thing to know which of your sandals fit perfectly and which do not, but it's another thing to know what makes them fit so well. A pair of sandals that feels great and gives you an ideal fit should be neither too short nor too long in length. The sandals should not leave red marks on your feet or make your ankles feel constricted. They also should not leave much room for movement. In short, your sandals should fit in a snug yet comfortable way that offers ample support without shaping your feet in an unnatural way or causing physical pain. 
Shop Cute Sandals for Women
How Do I Get the Perfect Fit?
There's nothing worse than buying a super cute pair of sandals only to come home with red, blistered feet after wearing them for the first time. The good news is that you can get all kinds of cute sandals for women without having to deal with squished toes, irritated bunions or painful blisters. At Charleston Shoe Co., we're all about stylish sandals that keep your feet comfortable, even if you're on the go or on your feet all day. Here are our tips for finding sandals that best fit your feet:
Choose the Correct Size

: Though it might seem a bit obvious, the most important part of finding a pair of sandals that fits well is nailing the overall size. From there, you can focus on the certain styles and elements that work best with your feet without having to deal with issues involving too much (or not enough) room in the sole area. Be sure to take a look at the size notes underneath the number size selection for helpful tips on sizing up or down on a pair of Charleston Shoe Co. sandals! 

Try Different Styles:

When it comes to choosing a certain style of sandals, it's helpful to know which styles work best for different feet. For example, those with wide feet usually find

a pair of comfy wedges

with a low heel to be some of the best fitting sandal options for a dressy outfit or nice event.

If you have bunions

, consider a style with a stretchy, elastic upper portion that molds to your unique foot shape. Try styles with different straps, heel heights, soles and materials and see what works best for you!
Explore Different Styles of Comfy Wedges
Don't Compromise on Comfort:

In addition to the perfect styles and size, comfort should be at the top of your list for potential new sandals. At Charleston Shoe Co., we design sandals with the perfect fit in mind, which means comfort is always a key factor. Each pair of our sandals features signature design elements including a soft, padded insole and at least one elastic strap or band for added moveability. The result is a pair of sandals that offers quality, style and a fantastic fit.