Back To Blog
How to Stretch Shoes Wider When They're a Tad Too Tight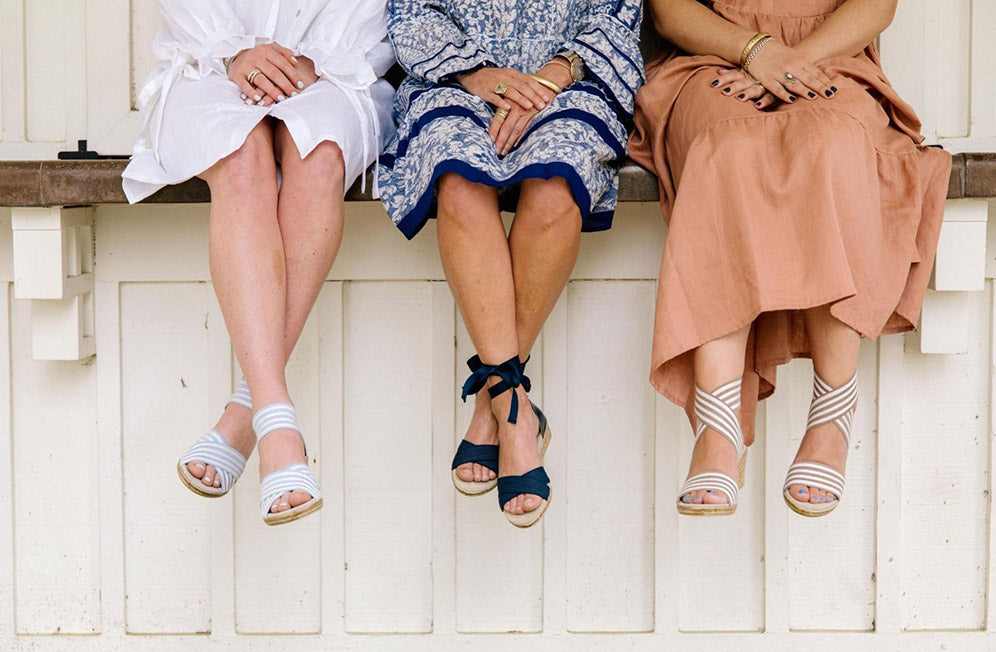 Chances are, you've had a pair of shoes that seem to be your regular size, but end up fitting a bit tight once you wear them out for the first time. Whether you buy them in-store and experience the alternate fit at home or realize this after ordering them online, you might not need to return them or order a different size! Depending on the material and design of the shoes, it's entirely possible that they might stretch out a bit to provide a more comfortable fit — and a secure feel along with it. Here's how you can stretch shoes wider when they're a tad too tight. 
Do Your Shoes Need to Be Stretched?
The first order of business in this situation is deciding whether or not your shoes need to be stretched out in the first place. Although it's possible to do a little stretching, most shoes aren't meant to do more than that. If it's painful for your foot to be in the shoe and your toes are pressed against the front area, your shoes are probably just too small. In this case, you might consider ordering a half or full-size up. However, if your shoes are tight around the top of the foot or feel stiff in any particular area, you have a few options. Whether it's a pair of wedge sandals with straps or some cute sandals for women with a thick leather upper, there are a few ways you can try and stretch your shoes to make them feel more comfortable and correctly sized during wear. 
Discover Comfortable Flats for Women
How to Stretch Your Shoes
When stretching a pair of shoes to make them a little wider, it works wonders to make your feet bigger. Well, not actually bigger, but you want to make them feel bigger while wearing the shoes so they stretch a bit. If you have a pair of otherwise comfortable flats that pinch the sides of your feet in the middle or near your toes, consider wearing a pair of socks on your feet while you wear the shoes for the first few times. A thick pair of socks will widen your own feet in the shoes so that the material is forced to widen as well. Wear socks with your slightly too-tight shoes around the house for a few days, and then try them on without socks. This should make them feel more comfortable moving forward! 
If your shoes are made from a more sturdy material like suede or thick leather, you might benefit from a shoe stretching device. For example, if you have a pair of cute ankle boots that simply seem a bit too narrow but you don't feel like you necessarily need a larger size, consider using a shoe sizer or adjustable shoe tree to do the work for you! These are inexpensive and can also maintain the shape of the shoes once you have achieved the desired size for your foot. However you choose to personalize your shoe fit to make them feel more comfortable, make sure to shop Charleston Shoe Company for the latest, greatest and most comfortable styles.