Back To Blog
A Fashionista's Guide: How to Style Sneakers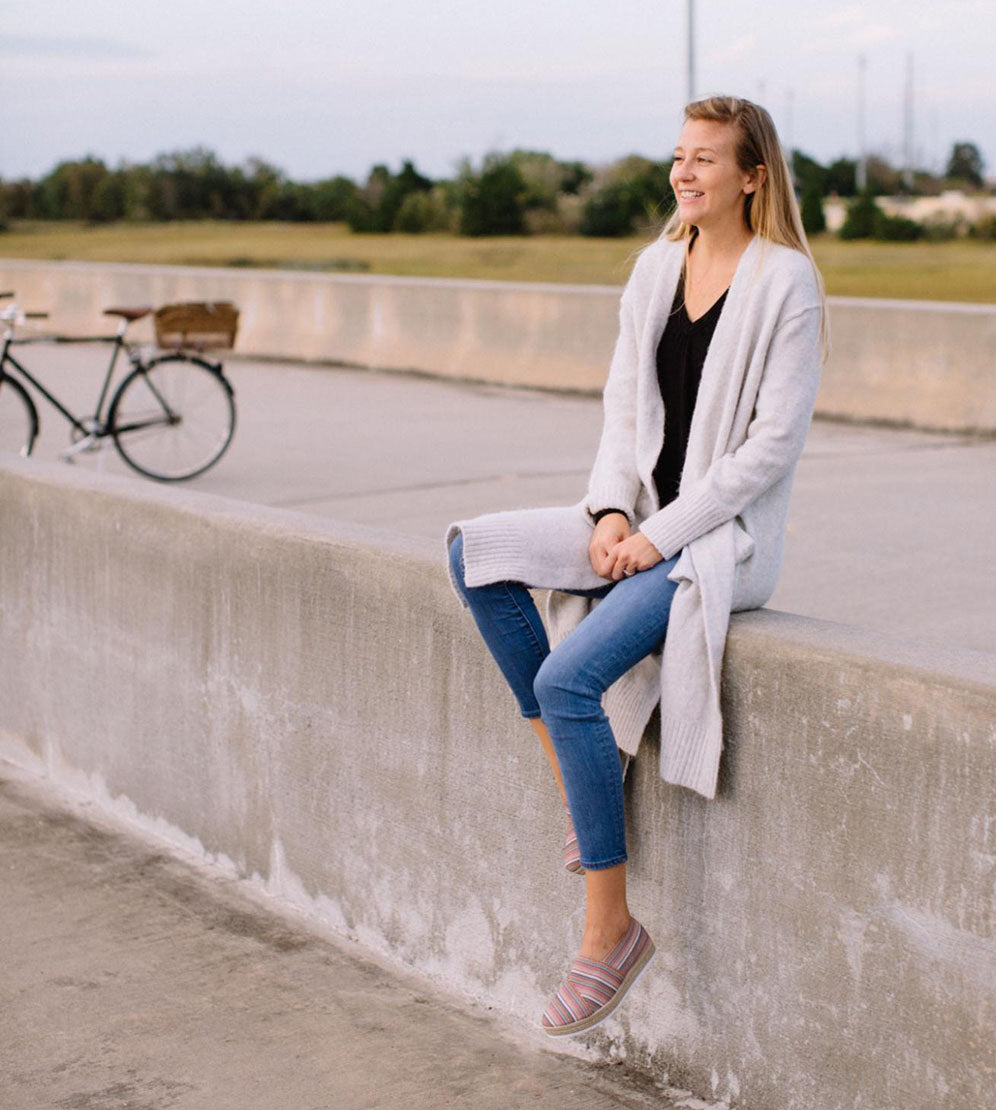 When it comes to different shoe styles, each different option typically has an ideal occasion and set of outfits to go with it. You might picture a pair of comfy heels with a printed skirt or cocktail dress for celebrations and other special events. Additionally, you might picture your chic flat shoes and summer sandals with breezy cotton dresses, casual mini skirts and linen tops. Though there are no real rules when it comes to pairing certain shoe styles with specific outfits, athletic shoes for women present an interesting take. Here are a few fashionista-inspired ideas for styling sneakers with different outfits. 
1. Sundress + White Sneakers: Whether you're planning a day of shopping, brunch with friends or a casual outdoor event, a sundress and sneakers is a great go-to outfit. Sneakers are great because they're a comfortable option for closed-toe shoes and you can wear a white option with anything. Pair your cute white sneakers with a breezy sundress in your favorite print, pattern or color scheme. Add simple jewelry and a crossbody handbag for an easy, casual look.
Shop Cute Athletic Shoes for Women
2. Denim Shorts + Cute Top + Sneakers: During the warmer months, denim shorts and a pair of cute sneakers are probably some of your closet staples. Summer weather means there are all kinds of fun outdoor events happening, and flat sneakers are both comfy and appropriate for grassy or uneven outdoor terrain. To get this look, style a cute pair of sneakers with your favorite denim shorts or longer jeans. Then, add a cute tank top, v-neck t-shirt or blouse depending on the occasion. For a little extra flair, add a belt and some cute sunglasses.
3. Bell Bottoms + Sneakers: Go for a groovy-inspired look with a pair of bell bottom pants and a cute pair of sneakers. Wide-leg pant styles like bell bottoms offer a nice alternative to skinny jeans and leggings — plus, they're super flattering! To get this look, throw on a cute pair of bell bottoms to start. Match printed bell bottoms with a solid top and vice versa. 
To get the most out of your comfy sneakers, consider buying a versatile pair that features neutral colors — all white or all black. This way, you can wear them all with cute weekend outfits and even use them as a pair of comfortable work shoes for women. When your favorite Charleston Shoe Company sneakers get weathered, stained or dirty, simply throw them in the washing machine and they'll come out looking nice and clean.
Discover Our Comfortable Work Shoes for Women
4. Leather Jacket + Mini Skirt + Sneakers: Ready to wear your stylish sneakers for a night out on the town? Grab a pair of crisp and clean white sneakers and pair them with a cute mini skirt and a black leather jacket. It's the perfect combination that will make you feel a bit more dressed up without having to wear uncomfortable shoes or high heels. Go edgy with a black handbag and gold jewelry. 
At Charleston Shoe Company, we love experimenting with new looks and colors as well as rocking our favorite classic styles. Wear your sneakers for a workout, with an athleisure outfit or however you like!