Back To Blog
It's In Your Jeans! 👖💙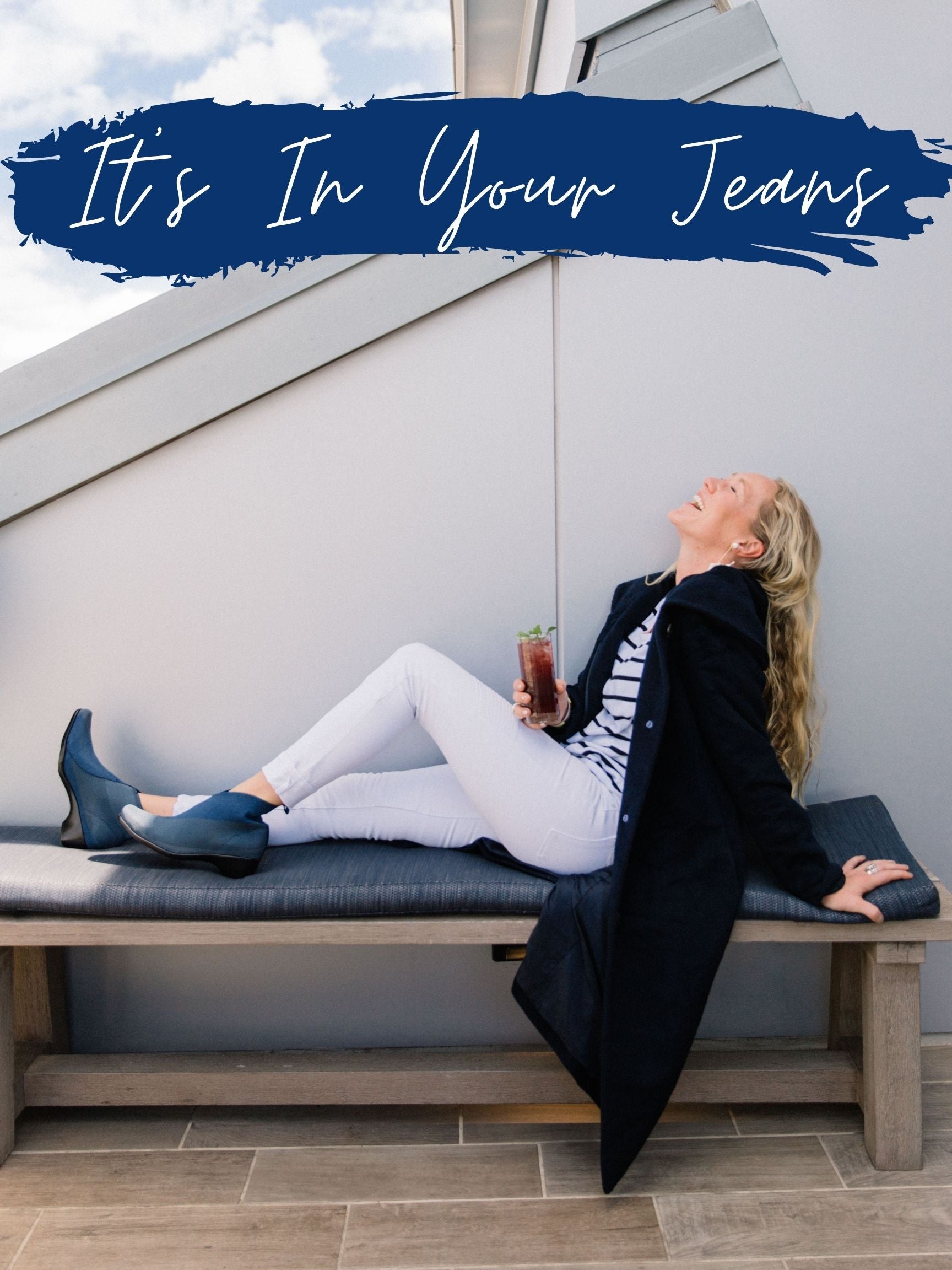 The Most Versatile Elastic: Denim  
Ah, the weather is finally cooling off and we're all starting to break out our favorite pair of jeans for fall! While you start planning your adorable sweaters and jeans combo, make sure to add a pair of our denim sandals, shoes or booties to the mix!
Our sandals are perfect for those in more mild "winters" such as Florida and California. Then our denim shoe, the Cape, is ideal for the office or running errands around town. And finally, our booties are machine washable, making them the cutest and most practical option for those who will be trekking through the snow. Enjoy shopping our favorite fall fabric picks!
How to Style the Benjamin
Switch up your ballet flats look and get the Benjamin in denim. To style the Benjamin, pair it with a simple faded denim midi dress. Try distressed denim shorts and a plain black shirt or loose black shorts with a delicate floral top. For a flirty look, wear the Benjamin with a black mini slip dress and chunky chain necklace. For something more laid-back, try a maxi linen dress and woven tote bag to go with your Benjamins.
How to Style the MED
The MED in denim pairs great with anything from a matching denim jacket to your favorite pair of denim jeans. There are plenty of ways to style our ultimate platform wedge. To style the MED, pair it with a flowing, knee-length summer dress. Wear them with tailored trousers or a matching suit to work. For a night out on the town, wear your MED denim wedges with a little black dress. A denim-on-denim look is another great way to get a coordinated look through all the seasons.
​​
How to Style the Cape
The Cape is the perfect summer to fall transitional pair of clogs. Get this ultra-comfortable shoe in denim stripe — great for running errands around town or for long days in the office. The Cape is a great option for a more laid-back look on casual Sundays or your daily office commute. Get a Western-inspired look by pairing the Cape with a classic denim jacket, rancher hat and flared pants. For an effortlessly chic look, wear the Cape with a long slip dress and layer with a slouchy cardigan.
How to Style the Upper Monterey Boot
For a head-to-toe denim outfit that's sure to turn heads, get the Upper Monterey Boot in Denim Stripe and pair it with a denim shirt and matching skinny jeans. High-waisted flared pants also go great with these lug soles. To put together an outfit look with your lug sole boots, wear it with a black midi dress or a turtleneck and midi skirt. Play around with different colors and textures like a cardigan sweater over a dress and your Upper Monterey Boots.
How to Style the Lower King Boot
Get a European-inspired jeans outfit by wearing the Lower King Boot in Denim Stripe with dresses that have a simple silhouette. When wearing denim boots, pair them with neutral-toned tops and bottoms. Try a simple white shirt with skinny jeans and a blazer with your denim boots.