Back To Blog
Lug Sole Love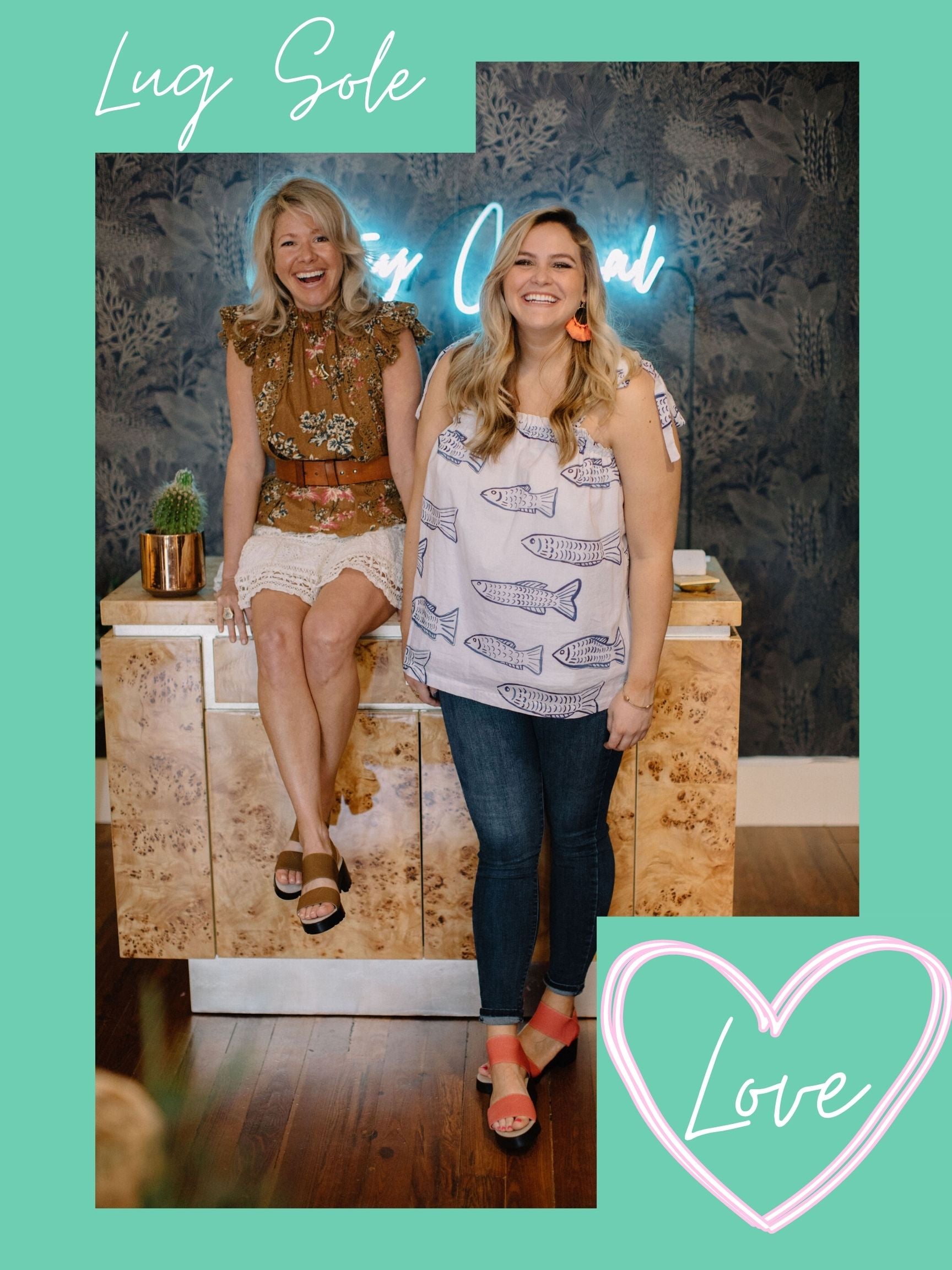 Looks Trendy, Feels Tremendously Comfortable 
Did you know the Monterey is our original Cobblestones to Cocktails shoe? The lug sole made it extremely easy to trek through the cobblestone streets of San Miguel, where Neely first met our cobblers over 15 years ago. The treaded sole creates an easy-to-walk-on footbed that feels like a sneaker but looks like a sandal. Grab one of our lug sole loves so you can be comfy and cute all day long!
FAQ
What Makes the Lug Sole Boot so Popular?
It's no wonder that the off-duty look of the lug sole boot is taking over. You can wear them with just about everything in your wardrobe — from knit dresses to low-rise skirts. What makes this boot different from other boots is its versatility and functionality. The toothy rubber soles are indented for traction, perfect for rainy days and snowy nights alike.
What Is the Lug Sole?
Besides being stylish and comfortable, the lug sole is one of the most practical shoes out there that Charleston Shoe Co. offers. The soles of these shoes are made of thick rubber with deep indentations. The pattern is designed to provide you with stable footing, often seen in sport and work shoes, and now with added flair. That's why you can wear our lug sole shoes whether you're walking on cobblestones or headed to cocktail hour.
What Are Lug Soles Good for?
The truth is that you won't always want to wear combat boots in the fall and winter seasons. During the spring and summer months, you want to make sure you can show off your cute little toes in some chunky heels. Make it happen with our adorable platform boots. 
How Do You Style Lug Soles?
There are so many different ways to style your lug soles. Here are some fun and easy ways to get started. For an effortlessly chic autumn look, wear a longline houndstooth coat with a turtleneck, straight-leg jeans and your lug sole boots. For a look with some playful whimsy, try pairing your lug soles with a pretty pastel dress and oversized blazer.
What Different Styles of Lug Soles Are Available?
Charleston Shoe Co. has a wide variety of lug sole booties you'll love to wear all year long. Whether you're looking for chunky soles for your Sunday brunch or riding boots for working outside or riding your horse, you're sure to find the right lug sole booties for you. Try our Chelsea booties: close-fitting ankle boots with stretchy elastic side panels. They're easy to pull on and off so you can keep it moving.
Are Lug Soles Comfortable?
You bet they are! They're even more comfortable when they're styled with extra cozy details like shearling. Enjoy fashionable must-haves like faux leather. When you put on knee-high boots this season, make sure you're wearing ones that are not only stylish but are comfortable and practical, like our boots specially designed for extra accessibility. We keep both comfort and fashion in mind when we're designing lug soles that you can wear anywhere from the office to your next date night out.