Back To Blog
Neely Speaking at the Women's Association of Hilton Head Island!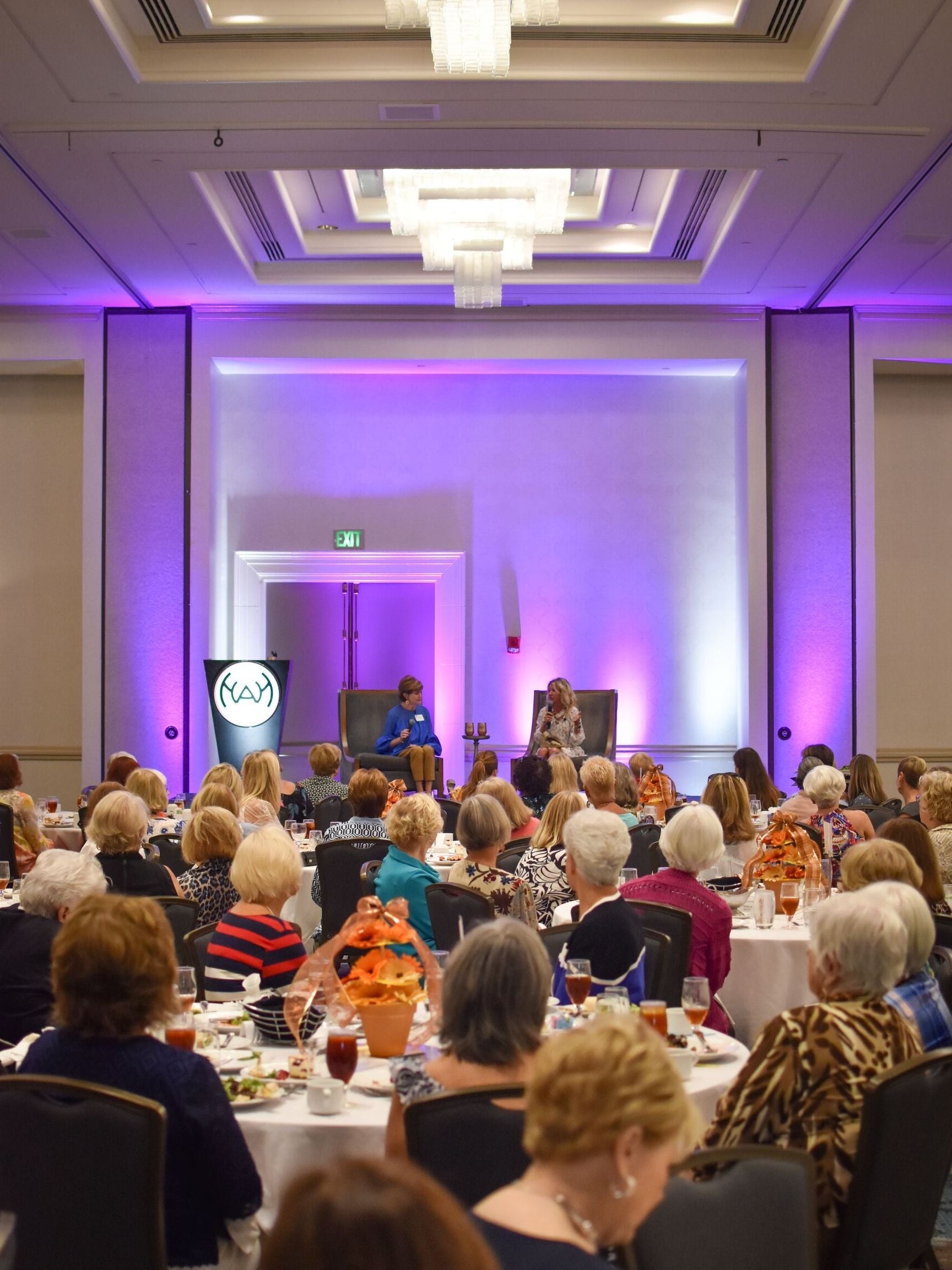 Yesterday our fearless leader and queen, Neely, traveled to Hilton Head Island where she was the keynote speaker for the Women's Association of Hilton Head Island's Luncheon. We wanted to take y'all through our amazing day full of everything Charleston Shoe!
Around 10am, we arrived at the beach front Marriott and helped finished setting up the trunk show in the ballroom, when women were already coming in to shop. We couldn't even finish unpacking boxes before we were selling shoes! It was a great way to start to the morning off.
Then around 10:30am Neely came in to check out the set up, chatting with women and friends, and of course - selling shoes!! Right at 11am, over 500 women attending the luncheon began pouring into our cozy 10x10 space. It was all hands on deck!
To say it was a shoe selling frenzy is an understatement! We we're grabbing Cannon's, MED's, Marlin's, Lafayette Harrell's, Easton's - really anything we could grab to size the women chomping at the bit to purchase their Charleston Shoes! We originally had planned on two girls from our trunk show team working the event, but decided to bring four instead. Thank the heavens we did! 
We also had many women wear their favorite Charleston Shoes to the event, showing off some older styles and newer styles! Watching women fall in love with the comfort, picking different colors, and overall so excited to wear their new shoes (yes, some literally tossed the old shoes they were wearing in the box and walked away in their new shoes), will never get old! 
Around noon, the ladies took their seats for the luncheon to begin while the Charleston Shoe team took a deep breath to re-organize the table and shoes. Then at 12:45pm Neely took the stage with the lovely host, Robyn Zimmerman. Robyn and Neely dove right into the story of how Neely started Charleston Shoe, the ups and downs of owning a business, what it takes to be successful, and the future of Charleston Shoe. Per usual, Neely CRUSHED it and had the audience laughing while also in awe of what she has built from a suitcase of shoes at market with her mom. 
After an amazing Q&A, the ladies at the luncheon who had not shopped yet were ready to sprint over to our trunk show and walk away with adorable shoes before the day was over! The mad rush began again and shoes were flying off the shelves - literally! Overall it was an incredible way to spend the day with the Women's Association of HHI, and spread the Charleston Shoe Co. love. Thank you again for having us!