Back To Blog
New for Spring 2021! 🤩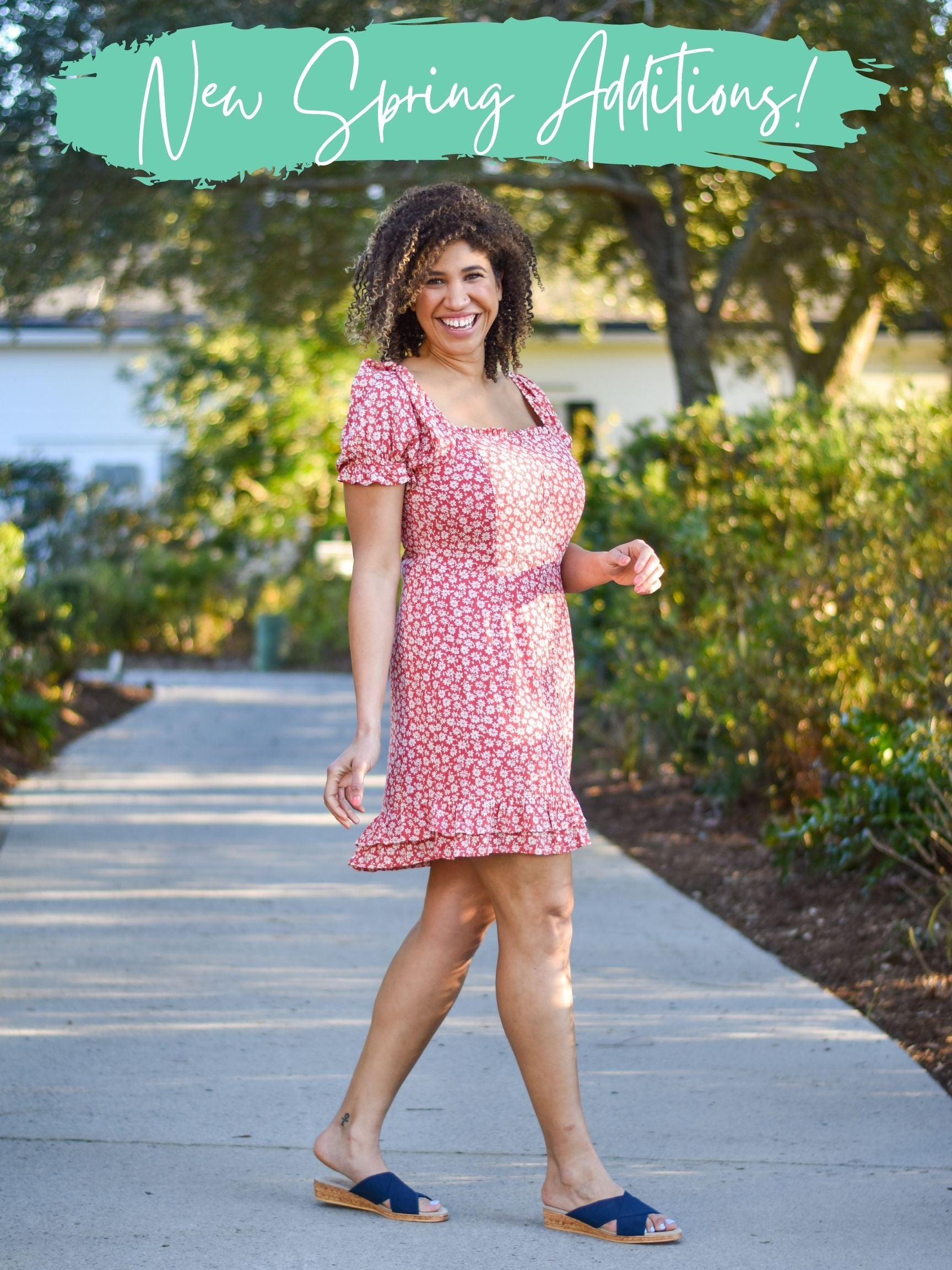 Spring It On! 
Introducing the newest spring styles to arrive at Charleston Shoe! From our famous criss-cross upper on a low heel to a sassy and strappy espadrille, you're sure to find something new to spruce up this season's wardrobe. You can order online or swing into any of our boutiques to check out the new spring collection. Stay tuned because new colors in some of your favorites are just around the corner! 
The Abby
If you're the kind of woman who loves wearing a solid pair of ballet flats, you'll love the way the Abby looks and feels. These slide sandals have just enough of a heel to give your feet more comfort and stability. This open-toe sandal is a fashionable choice for ladies who are fans of chunky loafers but want something more casual. The stretchy criss-cross design of the Abby allows for the perfect fit on any foot type. For a retro vibe, get the Abby in a striped design like Lumina or Prosecco.
The X-Strap
For ladies who love our classic Cannon wedge, check out our newest X-Strap wedges. It's fully fashioned with thoughtful details like a looped ankle strap and criss-cross detailing. We'll be wearing this all spring long. These wedges are a great option for ladies who enjoy the durability of a block heel but are looking for something a little different. Pair coral X-Straps with a pretty off-the-shoulder powder blue top and white skinny jeans to make your look pop this spring. It's a gorgeous warm weather look that you'll love wearing on those sunny days.
The Ravanel
Do you love wearing a slingback? We have just the shoe for you! Shop our brand-new Ravanel today. Instead of getting stuck in white sneakers this season, let your feet breathe and show off your pedicure in the beautiful Ravanel. This 2" covered wedge heel is made for total comfort, thanks to the faux espadrille bottom and padded insole. They're the ideal shoe to wear this spring — whether you're walking the cobblestone streets of downtown New York or grabbing cocktails with your girlfriends.
How to Style Sandals
There are so many fun ways to style sandals like the Abby from Charleston Shoe! For a cool spring look, pair your sandals with a black knit top and high-rise white pants. Accessorize with sunglasses and a shoulder bag. For more of a business casual vibe, put on a floral mini or midi dress with an oversized blazer and a woven crossbody purse. If you want an off-duty I-should-be-on-vacation look, wear a cotton poplin shirt over your swimsuit and green pleated pants.
How to Style Wedges
Whether you're styling the X-Strap or the Ravanel, here are some fun ways to get started with wearing these fun wedges. Wear your wedges with a flowy maxi dress, whether you're having a backyard BBQ or going out to lunch with friends. Wedges match with all kinds of skirts — from maxi skirts to form-fitting pencil skirts. On a date night out, wear a black mini skirt with an off-white blouse with your wedges. Finish off the look with delicate jewelry and a bejeweled clutch.