Back To Blog
6 of the Most Comfortable NYC Walking Shoes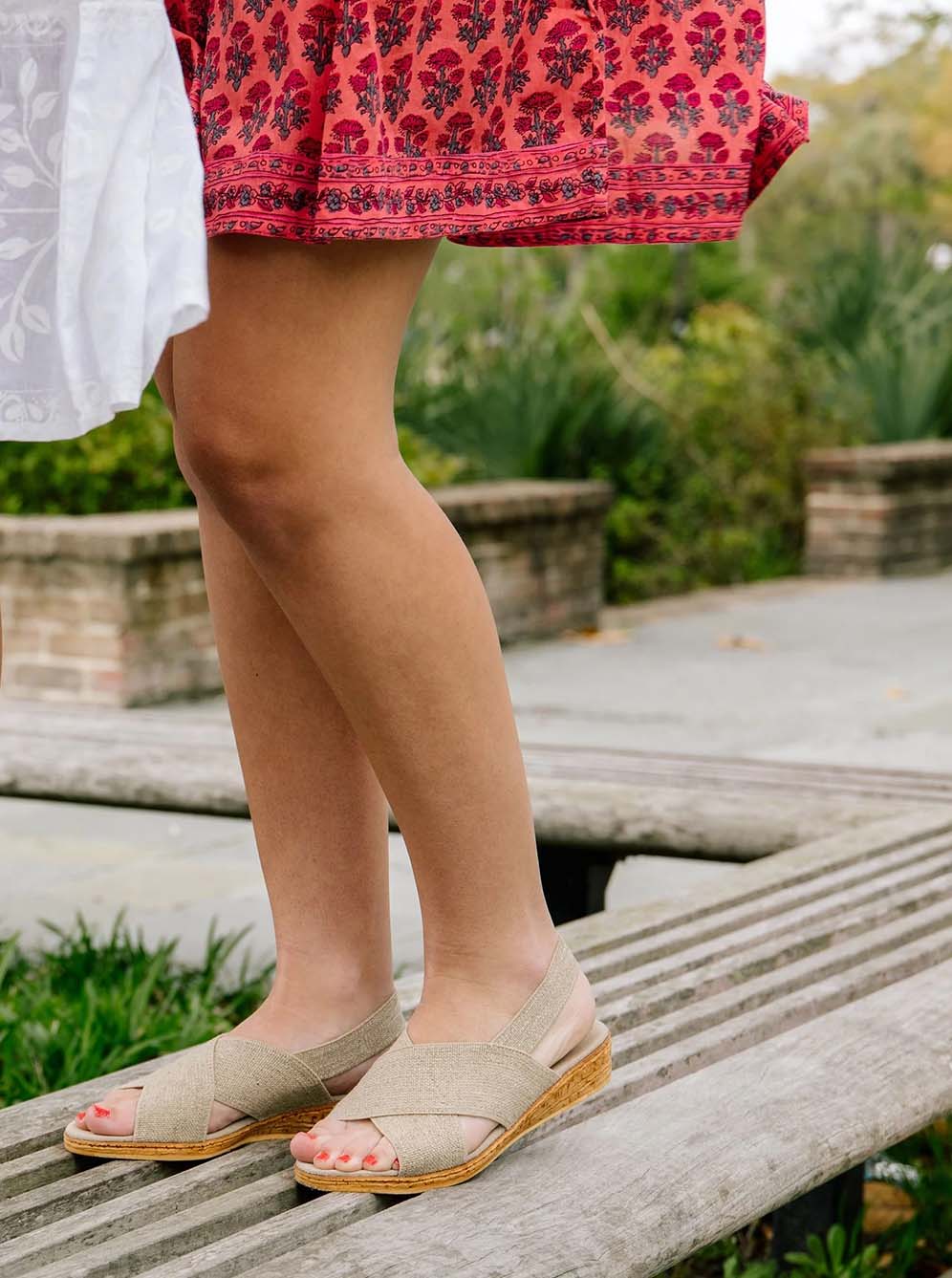 To get the most out of your trip to the Big Apple, you'll want comfortable footwear to ensure a pain-free and pleasurable NYC experience. From strolling through Central Park to digging into that quintessential hot, cheesy slice of Brooklyn pizza, the right pair of walking shoes can make all the difference. There are endless avenues and so many vibrant streets to explore in the city that never sleeps. We've put together a helpful list of six of the most comfortable sandals and walking shoes for women to wear when exploring New York City.
Get Our Most Comfortable Sandals
1. The Atlantic — Not only is the Atlantic a great choice as one of the most comfortable NYC walking shoes, but it's also one of our best-selling washable shoes for women. We know life doesn't stop when your shoes get dirty, especially not when you're walking through fast-paced traffic in Manhattan. When you're done with your day after a long commute through the city streets or traversing the depths of the NYC subway, simply put your pair of Atlantic shoes in the wash, and you can get back to it all again the next day.
2. The Backless Cannon — For superior comfort from downtown cobblestones to midtown happy hour cocktails, you'll love our fashionable shoes for women with bunions like the Backless Cannon. This is one of our best-selling wedges, styled with crossover straps and a winner for problematic feet. We nicknamed it our Bunion Shoe, so if you're looking for a bunion-friendly shoe when you're trekking Midtown avenues or navigating the cobblestone streets of DUMBO, the Backless Cannon is a winner.
Browse Shoes for Women with Bunions
3. The Backless Cooper — If you love the fashionable look of the Backless Cannon, wait until your feet slip into the Backless Cooper. With double straps and an espadrille wedge heel, this comfortable and stylish covered heel is perfect for whatever late-night city adventures you have planned. Dance the night away in a classic black Backless Cooper.
4. The Bermuda — Add a little tropical flair to the concrete jungle with the Bermuda. It offers a beach town vibe, so if you happen to be visiting any of the New York beaches or taking a weekend trip to the Hamptons, you'll want to pack a pair of Bermudas. They offer a singular, supportive toe-strap and a 1.5" faux-jute platform with a very walkable 3" wedge heel.
5. The New Monterey — Gaze your eyes on the New Monterey. We call it our original Cobblestones to Cocktails shoe because it offers comfort and style no matter the occasion. Whether you're schlepping through your usual midtown commute or vacationing in the city to watch a Broadway show, the New Monterey is a must-have lug sole sandal. It comes in a wide variety of vibrant new colors. Not to mention, it's ideal for all-day wear thanks to the 1" platform and 2" heel.
6. The Sumatra — According to Kelly in the City, here's an important tip to keep in mind if you're going to wear heels to walk around NYC. While it may be tempting to rock sky-high stilettos just like they do in the movies, the reality is that it's just not practical for someone to explore all the different streets and landmarks throughout the busy and often unforgiving city streets. Instead, stick to heels that are three inches or less like our Sumatra heel.

Explore Our Travel Shoes for Women
When you wear any of these trendy and comfortable travel shoes for women in the concrete jungle, rest assured you'll have a fabulous and fun time even when you're walking 20 blocks in a row. We have plenty of fashionable and supportive shoes at Charleston Shoe that will help you enjoy your day of adventures for an unforgettable NYC experience. Happy walking!