Back To Blog
6 Fashionable Shoes to Wear in Fall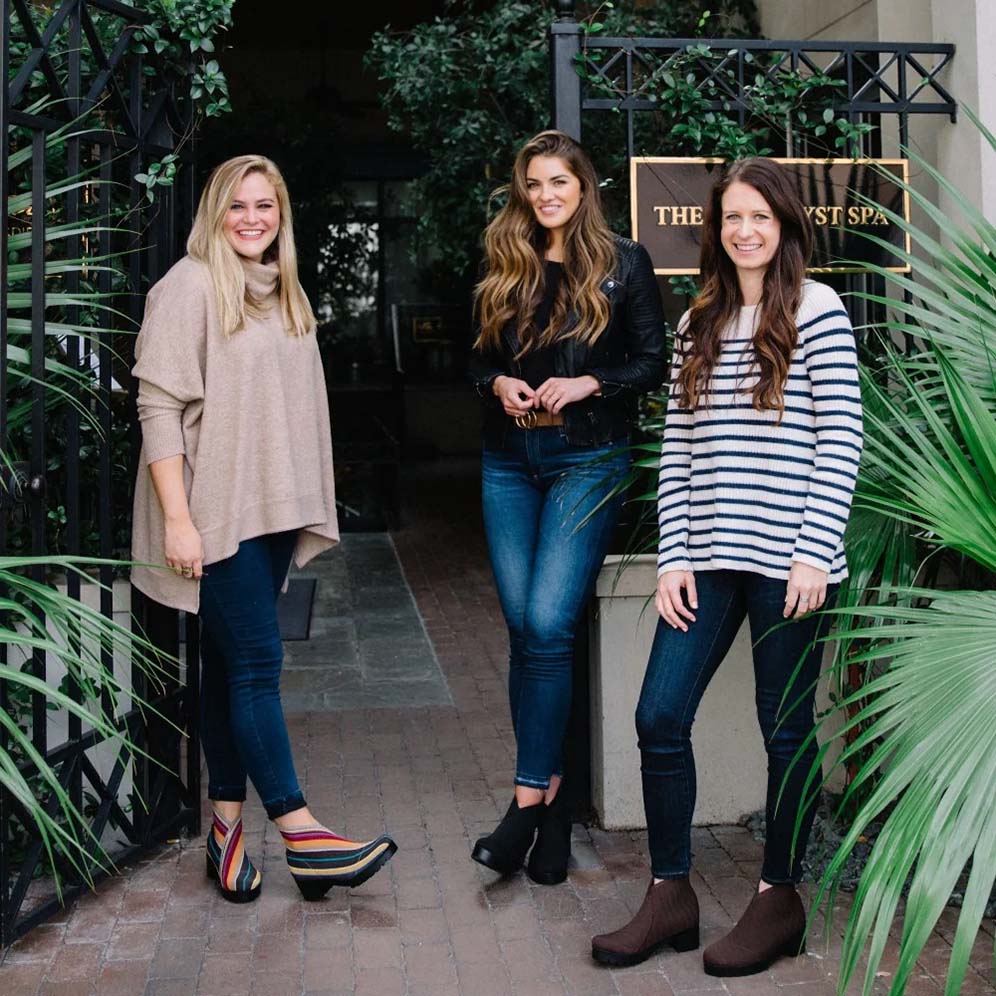 The leaves are turning, and the air is getting that crisp autumn scent. That doesn't mean you have to put away your summer shoes just yet, but you can begin to embrace the cozy look of fall footwear. After all, boots and other closed-toe shoes offer practical warmth and weather protection, but they're also versatile to help you get fall-style ready for any occasion. This is the perfect season to experiment with comfortable booties for women and sleek loafers. We'll explore six fashionable shoes to wear in the fall and how to style them.
Browse Our Comfortable Booties for Women
1. Upper Monterey Boot — Fashion experts share that one of the best times to start wearing boots is when it starts getting chilly outside, but ultimately, it's up to you and your own personal style. If you're looking to slip into a versatile boot this season, start with the Upper Monterey boot. Pair our most popular lug sole boot with skinny jeans and a cozy oversized sweater. It's the perfect look for whether you want to go apple picking or an easygoing walk in the park.
2. The Tahoe — To style the Tahoe, wear them with a classic white button-up shirt and dark skinny jeans. You can add a stylish twist by throwing on a faux fur vest or suede jacket for warmth and texture. From meeting your girlfriends to running errands, our slip-on mules are perfect for stylish versatility. It's soon to be your go-to shoe, thanks to its comfort and ease of wear.
Find Comfortable Shoes for Work
3. The Cypress Boot — Check out the latest and greatest Cypress boot in a Terracotta with autumn hues. It's a sophisticated bootie option with a stacked 2" heel. This slip-on boot can take you from the office to swanky cocktails, so if you're looking for that ideal cobblestones-to-cocktails shoe, you're going to want a few pairs of the Cypress boot.
4. The Sumter Boot — The Sumter boot has a sole like no other. Say goodbye to slips in the fall rain and trudging through leaves and mud with a treaded black sole and faux-wood base. Wear it with something edgy, like ripped jeans and a leopard print blouse. This 3" wedge heel is so easy to dress up or dress down. Not to mention, it's bunion-friendly for any ladies who need a little more comfort.
Shop Closed-Toe Shoes
5. The Carolina — For effortless style and that quintessential boost of femininity, get the Carolina. It comes in plenty of colors and styles, including a classic onyx for your little black dress look or a neutral-toned champagne to help make your autumn colors pop this season. With a faux espadrille bottom, this 2" covered wedge heel gives you work-to-weekend-to-wherever versatility. Get ready to pair this heel with everything in your closet! If you love the Carolina, be sure to check out all of our comfortable sandals.
6. The Cannon — The Cannon is one of our best-selling comfortable work shoes for women to wear this fall and, honestly, we're not surprised. It's the ultimate year-round sandal with crisscross stretchy straps that give you a custom fit. Your feet can rest easy in these bunion-friendly shoes. The Cannon in neutral linen pairs wonderfully with anything from a floral maxi dress to your classic jeans and t-shirt.
The arrival of fall brings a transformation in our wardrobe in harmony with the changing weather. We hope you'll feel confident and stylish whenever you step out in our closed-toe shoes this season. At the heart of every fashionable fall ensemble lies the perfect pair of shoes to suit your unique style. As you embrace pumpkin-spiced everything, this is your chance to showcase your impeccable taste in fall fashion.