Back To Blog
4 Warm and Fashionable Shoes to Wear in Winter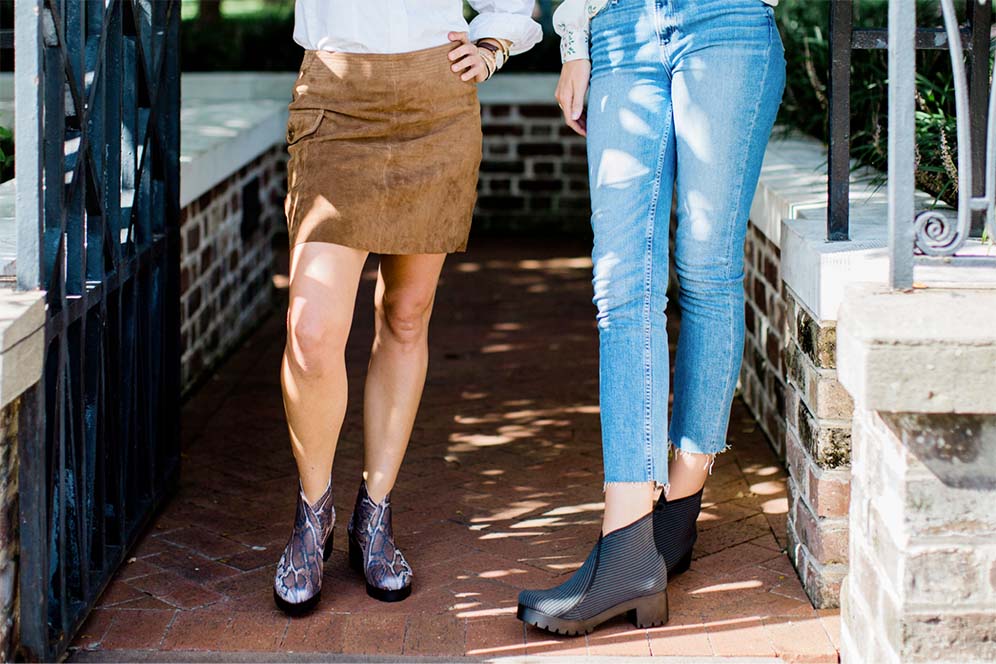 As fall sets in, you might be thinking about reorganizing your shoe collection. The fall months can be a great transitional period for your closet in general, giving you time to put your summer favorites away until next year while preparing for the winter months ahead. When it comes to winter-friendly shoes in particular, warmth is a key quality in addition to style and comfort. 
Thankfully, Charleston Shoe Company has you covered on all three of these! Here are a few shoe styles that will keep you feeling warm and looking stylish all winter long. 
1. Ankle Boots: While knee-high and over-the-knee boots offer coverage and style, a pair of cute ankle boots provides so much outfit versatility! Also known as booties, women's ankle boots are a great shoe option for many different winter activities and types of weather. Unlike tall boots, ankle boots give you the option of wearing a boot without as much leg coverage, meaning you can pair them with skirts and dresses or show off your flare-leg pants! Ankle boots are super stylish and come in a host of colors, patterns and materials, too. Even better? They're full coverage, closed toe shoes for women that will keep your feet feeling nice and warm on even the coldest winter days. 
Shop Cute Ankle Boots for Women Online
2. Stylish Mules: If you're looking for a boot alternative that can take you from the office to date night and beyond, look no further than a chic pair of heeled mules! This style encompasses everything you need in a stylish winter shoe, including coverage, versatility and a flattering fit. Plus, they won't leave your toes feeling cold. Pair your favorite mules with sharp trousers, a stylish jumpsuit, wide-leg jeans and more!
3. Fashion Forward Sneakers: Don't forget about your cute athletic shoes for women this winter! Stylish sneakers are the perfect addition to a cute women's sweater and your favorite pair of jeans. Use your chic sneakers as a winter footwear choice for casual looks, athleisure-inspired outfits and more. Don't forget a pair of warm socks underneath! 
Explore Closed Toe Shoes for Women
4. Full Coverage Flats: The truth is, you have quite a few options when it comes to stylish winter shoes that also keep your feet feeling warm. Of course, you might favor boots for various reasons, but consider giving a nod to this winter's biggest trend predictions and embrace bold styles like flatforms, loafers and the like.
These full coverage flat styles add power and serious style to whatever outfit they complete, so you simply can't go wrong with a pair  — or three — in your closet this winter. Since many of these chic flat styles fall below the ankle, you can show off your impeccable sock style along with them! 
At Charleston Shoe Company, we appreciate a shoe that wears many hats, so to say. That's why our fall and winter-friendly shoes look great, keep your feet nice and warm and even come in different style and color choices so you can wear exactly what you love. Plus, many of these styles are considered washable shoes for women, meaning you can pop them in the washing machine if dirt or stains begin to show. Find your favorite winter shoes at Charleston Shoe Company today!