Back To Blog
Shop What Santa Forgot! 😉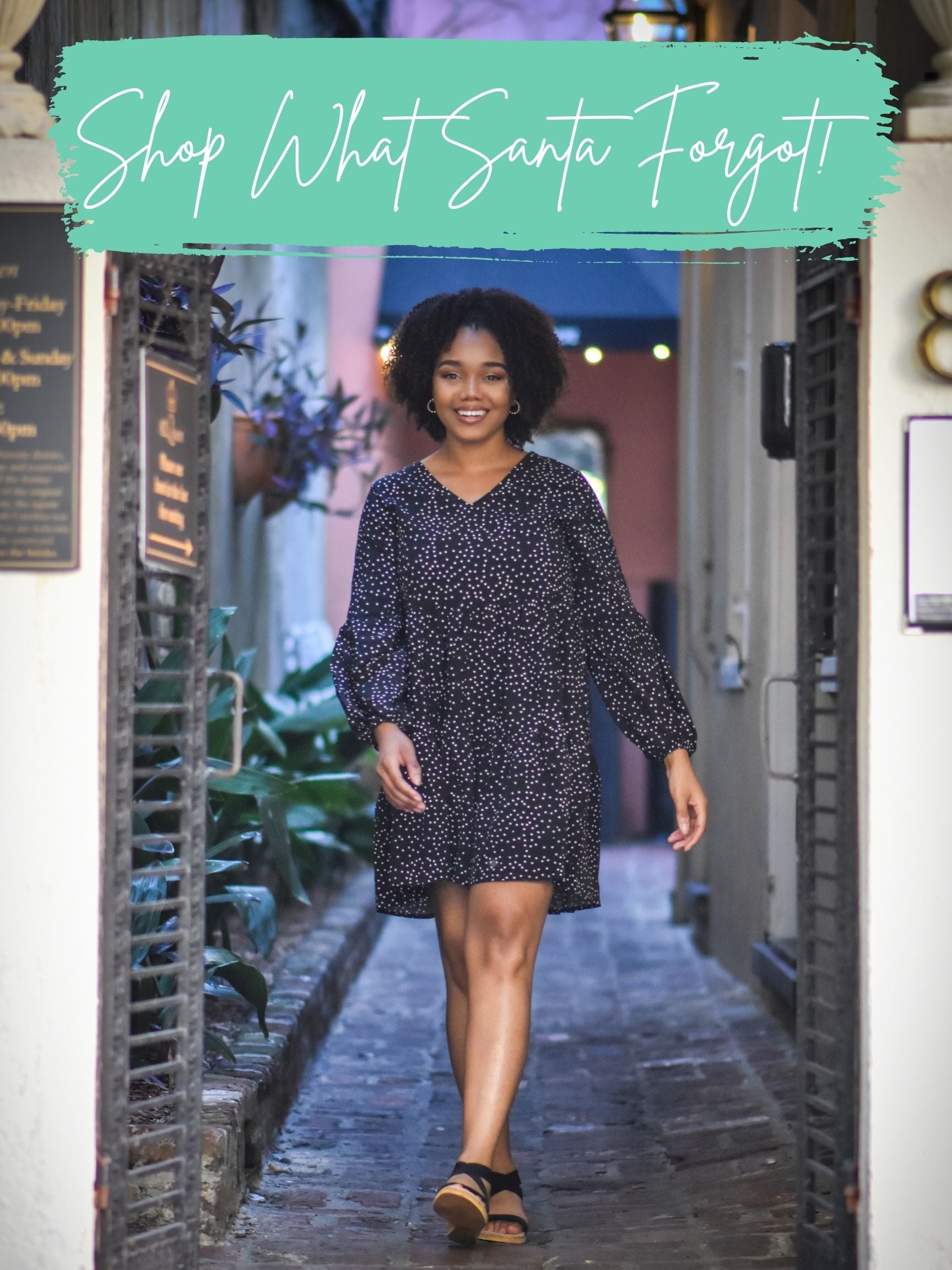 Time to Treat Yourself Post Holidays
Do you need to shop what Santa maybe forgot? Find a few of our favorite go-to sandals, wedges and closed-toe options to keep your wardrobe fresh for the new year! The Easton is great for everyday wear, the Lexington is a comfy and stylish loafer, the Carolina was our best-seller of 2020 and then the Savannah is a fun peep-toe wedge. 
Maybe you're looking for gifts for the ladies you accidentally forgot to get gifts for Christmas, or maybe you've been dropping hints to your partner about what great gifts you want for yourself. You don't have to wait around for anyone to give yourself that perfect gift you've been searching for. It's time to treat yourself after all the stress of the holidays with a pair of shoes that are both fashionable and functional. Try any of these best-selling shoes and see for yourself why our high-quality shoes at Charleston Shoe Co. have remained fan favorites all these years!
The Easton
If you're looking for shoes to add to your post-holiday wish list, try the Easton. These cute, low-wedge sandals were specially designed for all-day comfort. Wear your Eastons with a roomy striped long-sleeved top and form-fitting trousers. For a more playful look, try a patterned dress that falls just above your knees and accessorize with a jeweled headband.
The Lexington
For a relaxed and minimalist look you can rock all year long, try the Lexington. These flats look great with a simple short-sleeved top or graphic tee and jeans or tailored trousers. Wear them with anything — from your favorite pair of white skinny jeans to navy blue palazzo pants. Imagine snuggling up on your porch right after the new year while sipping on a warm cup of tea underneath a weighted blanket and reading a book. It's the perfect look that can take you from your cozy morning wake-up outfit to your after-work cocktail hour with friends.
The Carolina
There are so many different versions of the Carolina, including the Carolina linen, Carolina texture and Carolina stripe. For the classic Carolina look, get the Carolina in a simple linen or fun cobalt and white stripe. Its effortless style meets just the right boost of feminity for your easy choice for chic style. Create your own gift set with the Carolina by getting one pair for you and one for another chic lady in your life. You can also add on fun accessories, hats or purses that we also have at Charleston Shoe Co.
The Savannah
Black Friday may have come and gone, but there's no reason why you can't snag a great deal like the Savannah. This gorgeous wedge with a chic black wedge sole is the perfect year-round shoe for any occasion. Wear it when you're hosting your book club at home, and have the essential oil diffuser going on in your living room. Put it in a gift box to give to yourself or any other fashionable lady who would love a pretty peep toe. The vibes of this shoe say fashionista, but only you'll know how comfortable this platform design really is.