Back To Blog
Staff Spotlight: Blakely!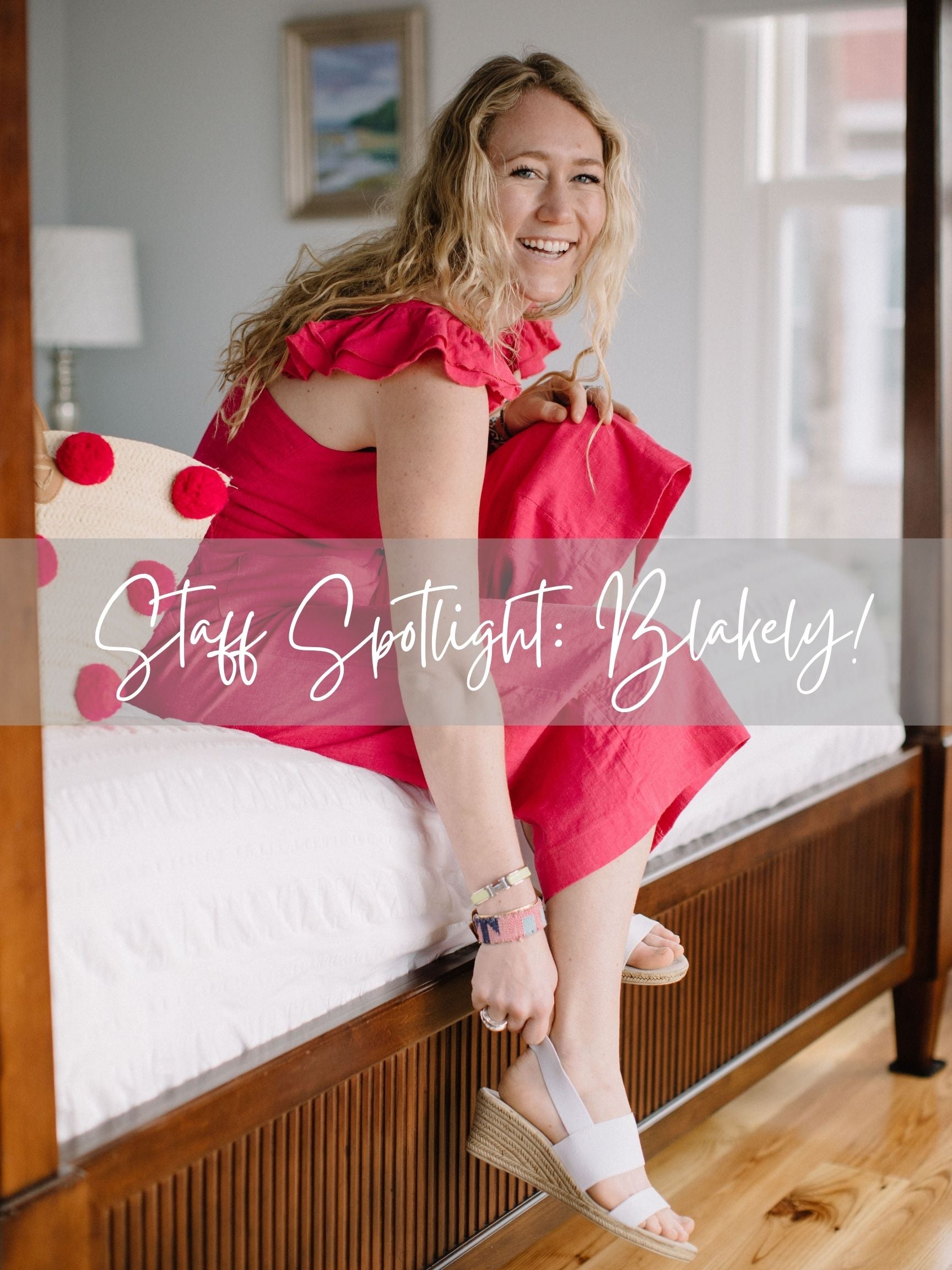 This week we introduce you to Blakely, our Queen of Hustle. In her past eight years, this incredible woman has driven the Charleston Shoe Company van all over the country, worked in almost every store and starred in many of our marketing campaigns. We are beyond lucky to have such an enthusiastic, hard-working and shoe-loving member of our CSC family.
When did you start working for CSC? 
"It's funny because my grandmother actually got me the job. I was 22yrs old and right out of college. In my interview with Neely, I told her I did not want to sit behind a desk. Neely hired me and ensured I was not behind a desk. Before I knew it I was running trunk shows."
How have trunk shows grown since you started?
"The number of them has grown! We were participating in approximately 23 shows a year when I started and by 2019 we had increased to almost 100 trunk shows a year!"
What is your main role now? 
"I am the Director of Sales which has me managing and attending trunk shows, home shows and the wholesale business. I still travel once a month but I'm in the office more now overseeing the Sales division."
What's your favorite shoe? Other than the Blakely, obviously!  
"The Cannon is my favorite! I can wear it all day at a trunk show or selling in a store. Of course I also love the Blakely because it's a little funky, similar to my personal style."
What have you learned from Neely? 
"I've learned so much from her but the most important thing is how to care about the customers. Hustling and loving our customers is what drives us. And I just try to keep up with her (Neely)!"
Fav place in Charleston for a Happy Hour or dinner?
"For drinks, my favorite spot is Container Bar! They have amaaaaazing craft cocktails. For dinner, 167 Raw. It reminds me of Nantucket and it's just so fresh and delicious!"