Back To Blog
Staff Spotlight: Peri! 🥰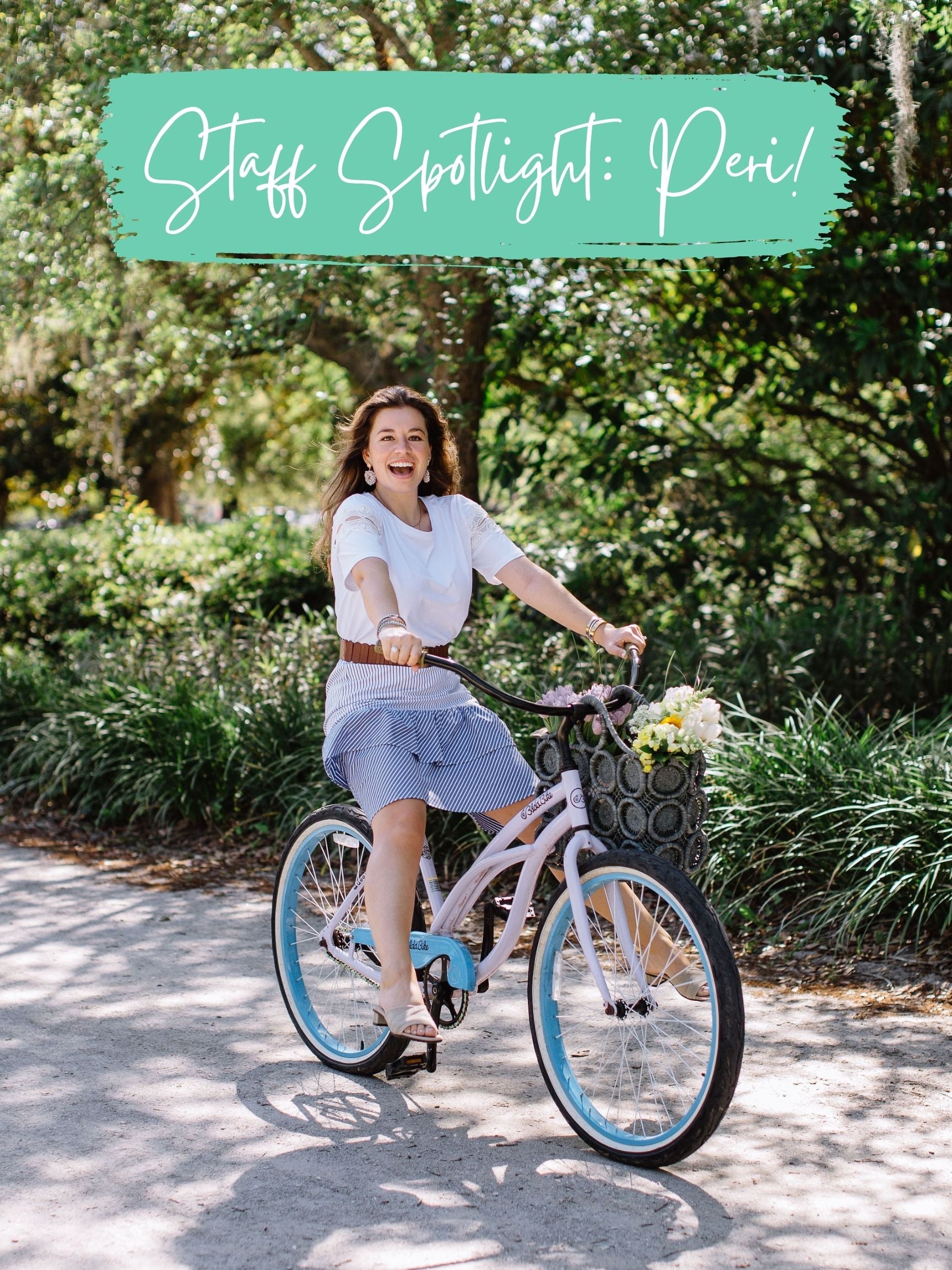 Meet Our Kind, Hardworking and Dedicated Peri!
Welcome back to another Staff Spotlight! ✨ This week we are introducing you to Peri - a long time CSC employee who has done a little bit of everything here! This incredible woman has been a part of our wholesale team, managed our production facilities, assisted in product design, modeled (you've probably seen her in lots of other emails!) and much more. We're so lucky to have such a dedicated woman as part of our shoe family!
What is your current job title and your favorite part? 
"I am the Director of Sales Operations. I love working in so many different areas of the business from design meetings with Neely, to photoshoots with the marketing team, to traveling to trade shows to meet retailers that carry our shoes!"
What's a fun fact about being the Director of Sales?
"I get to work directly with our cobblers in Mexico and I'm learning all of our elastic colors in Spanish! Also trying on all of the new samples we receive."
What's your favorite shoe? 
"The Monterey in Camo and the Collins! I love all the colors and patterns to pair with my more neutral wardrobe."
What was the inspiration behind our shoe, the Peri? 
"We wanted to create something that was walkable and supportive, but also a little more youthful!"
Shop the Peri!
Favorite drink and food spot in Charleston? 
"My obsessions are coffee and croissants from Evo Bakery, beers from the Rooftop at Revelry Brewing, and the cheeseburger from Pubfare!"