Back To Blog
Store Spotlight - Sarasota, FL ✨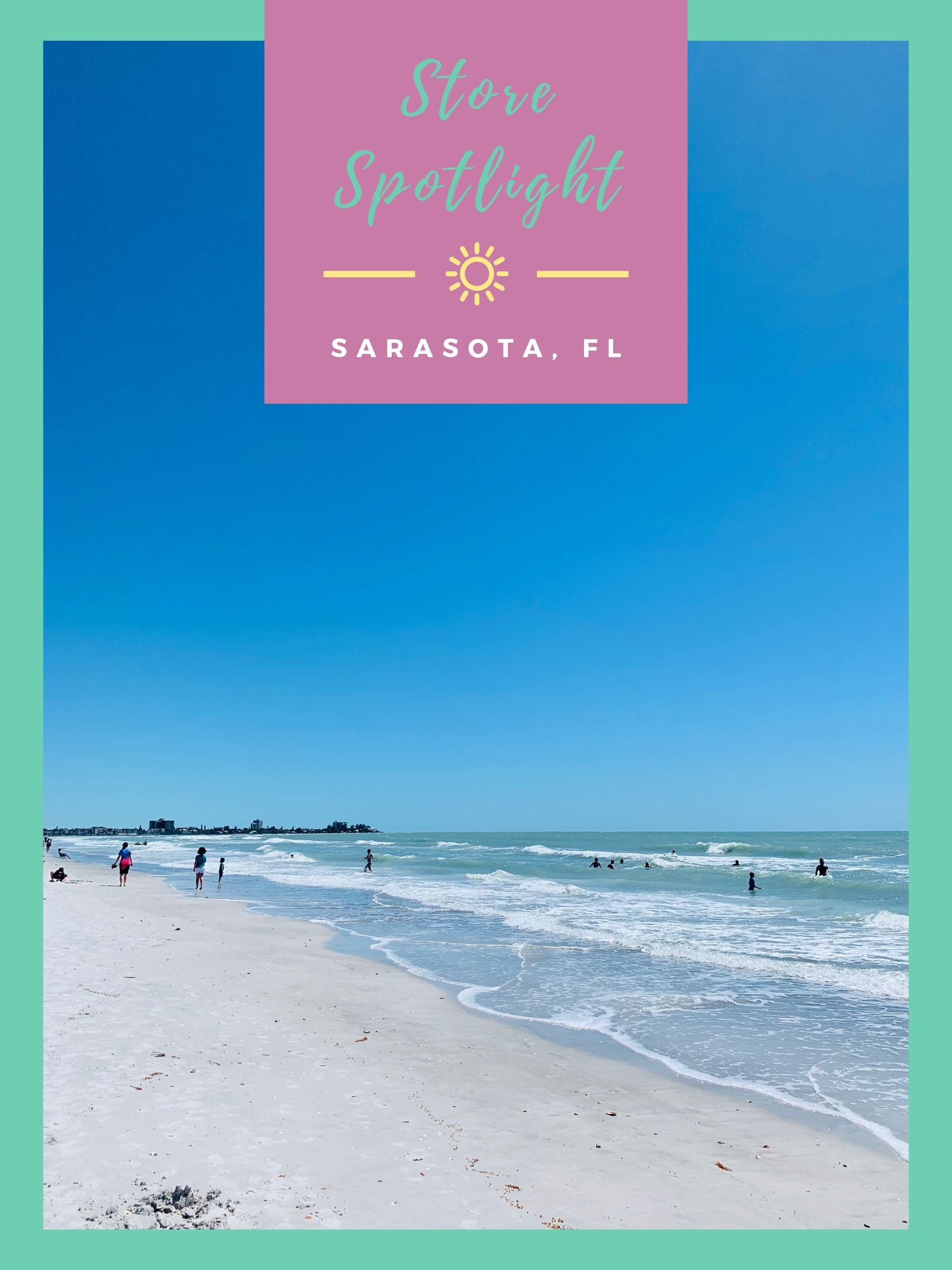 Sarasota, FL a.k.a. St. Armands is our Next Store Spotlight! 
There is something special about the Florida beaches, especially St. Armands! This week we caught up with Kristin Kolterman, our Senior Regional Manager in Florida who is originally from Sarasota, FL and has helped open 11 Charleston Shoe Co. stores! 
Located in the heart of St. Armands at 
472 John Ringling
 - you can be sure to grab the perfect pair of beach shoes while enjoying vacation!  
Hey Girl!
Kristin has been with Charleston Shoe Co. for the past five years - just as long as the St. Armands store has been open! Check out some insights from her about her time with the company and her favorite shoe picks. 
"Neely's entrepreneurial spirit sparks growth and momentum within me. I love seeing our brand setting major roots in the footwear industry! Over the years I've opened stores, dabbled in product development, and helped grow our accessories business. My favorite shoes are obviously the Cannon, which I am mostly seen wearing in a bright sunny yellow version!" (Pictured above with Chewie!) 
Background on St. Armands Store?
"St. Armands celebrated 93 years in business this year, and is a staple shopping district in the Sarasota and Longboat Key areas. It's a literal circle and their slogan is something like, 'Step out of the box and get into the circle!' We have found that the best shoe in Sarasota is the MED, but we're now becoming known for our hot new accessories!"
What makes Sarasota special? 
"Siesta Beach is located on Siesta Key where the sand is 99% pure Quartz (silica sand) that is soft and cool on your feet! Not only is it an award winning beach, but according to Harvard University geologists, it's estimated that the sand is millions of years old! You can literally feel the history and ancient healing properties." 
Best places to eat and drink?
- Best Local Hideaway: The Lido Key Tiki Hut (only accessible by the beach)
- Best Gourmet Tacos: The Terrace at Surf Shack 
- Best Glass of Rosé, Ambiance & Food: The Shore