Back To Blog
The Perfect Pair for Teachers AND Students! 📚📝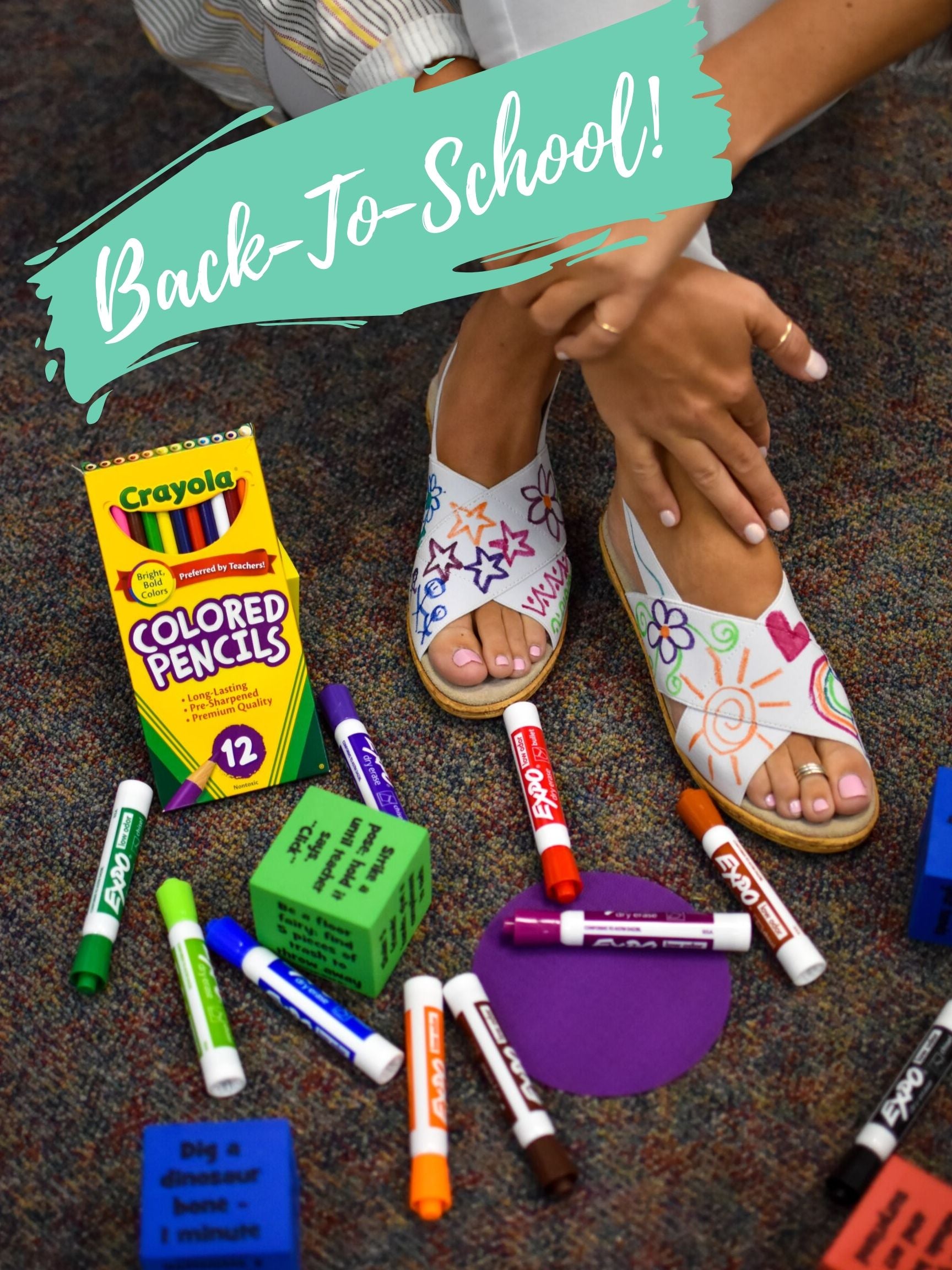 Yes, we colored on our shoes! 
Want to ensure you have the perfect 'first-day photo'? Add an A+ pair of new shoes! Whether you're head of the class or teaching the ABC's, our comfy and stylish shoes will start your year off right. The best part is, you can toss them in the wash! Seriously! Never worry about getting our shoes dirty, because one good wash and they will look good as new.
There is a reason the Cannon is a consistent fav - it fits perfectly, provides amazing support, and looks fantastic with any outfit! Maybe we should rename it to the "Ideal Teacher Shoe!" If you are a student and have a presentation, walk into class with confidence in your Cannons!
Talk about an adorable flat! Featuring a chunky stacked heel and satin bow on the toe, this shoe adds the perfect finish! The Charlotte Bow pairs well with a dress or can jazz up your favorite jeans!
One of our other go-to wedges - The Cooper! Offered in a fun array of colors allows you to go with classic black, or a fun hot pink! Y

our feet will never hurt from standing all day while you continue to be the best-dressed teacher or student in these wedges.
Probably one of our easiest shoes to slip-on in the mornings - The Blakely! This mule will dress up any outfit and will feel as though you walked out of the house in your slippers.
When arts and crafts period is up, don't worry, because you can toss our shoes right in the wash and start over the next day! Or, let your kids create a masterpiece for you to rock all year long.
If you choose to wipe the slate clean, we recommend using our shoe suds that are specifically formulated to wash our shoes because it's biodegradable and free of solvents and harsh chemicals!