Back To Blog
The Perfect Summer Travel Shoes! ✈️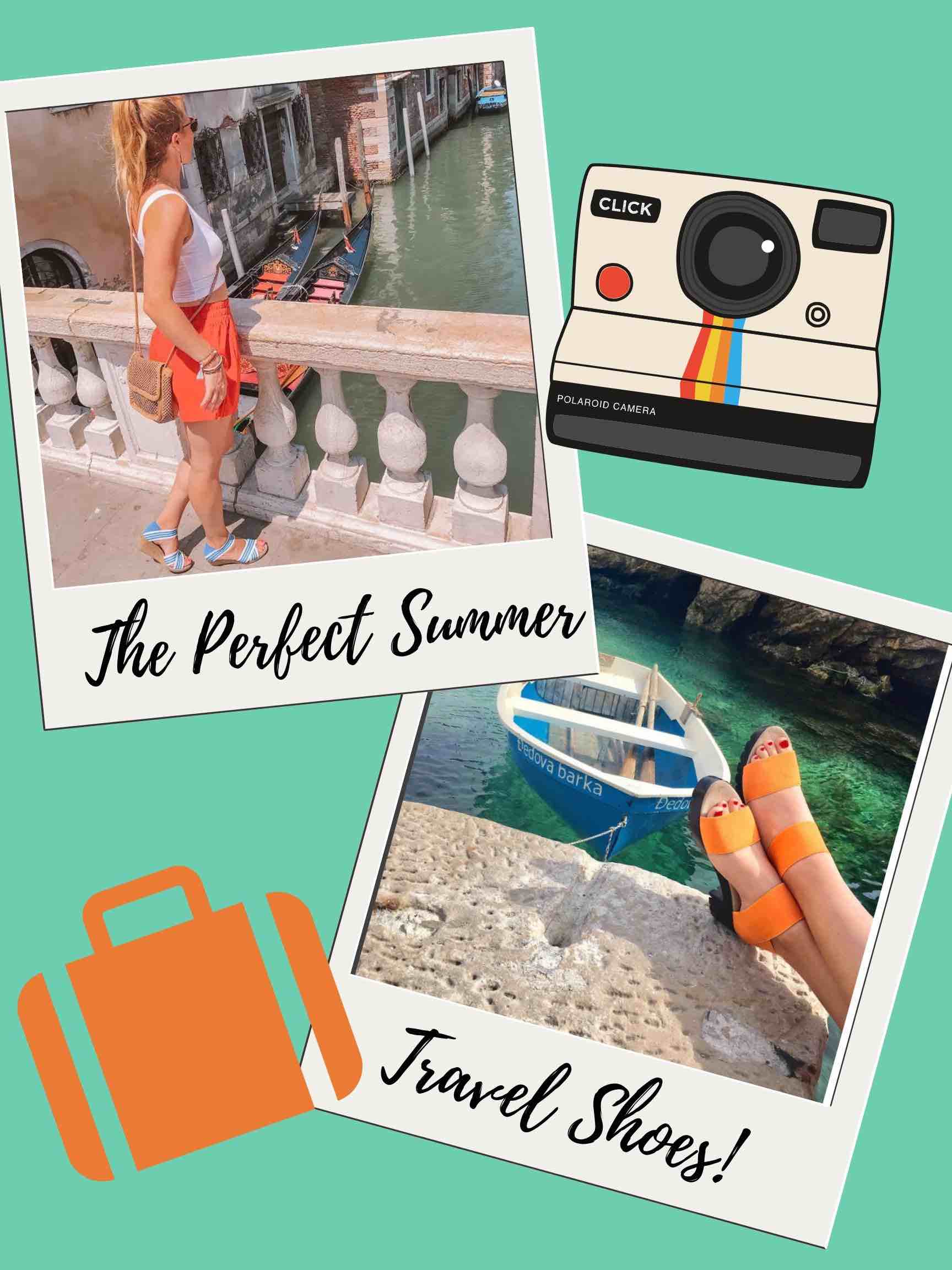 Have great shoes, will travel! 
We are known for our ultimate comfort and "Cobblestones to Cocktails" motto, but what about "Airport to Atlantic Ocean," or "Cable Car to Coastal Bar"? No matter where you are headed, our shoes will be with you every step of the way!
The Cannon in Barcelona
Oh Cannon... you would look perfect anywhere but this backdrop is hard to beat! One of our best-selling wedges that we guarantee you can walk in allllll day. Unlike many other shoes, you don't have to worry about a break-in period with these comfy shoes. The Cannon is one of our most comfortable walking shoes, available in so many different colors. Thanks to its stylish high-quality and good arch support, you'll love wearing the Cannon whether you're enjoying the vibrant Spanish city of Barcelona or just aspiring for your next trip shoe.
The Monterey in Budapest
The Monterey might be more well-traveled than most people! Take this fantastic, versatile shoe on any trip and you won't need to pack another pair. Instead of wearing a tried pair of flip-flops on your trip, pack a pair of lug-sole sandals like the Monterey. Designed with a comfy footbed and chunky, durable sole, it's like your go-to pair of trendy ballet flats blended with the practicality of your favorite booties. From exploring the iconic Hungarian Parliament Building to taking off your lug soles before you slip into a thermal bath in Budapest, you'll soon see why the Monterey is one of our best-selling and most comfortable shoes.
The Monterey in South Africa
Oh look! The Monterey is back, and this time in South Africa! We love the gold for a little sparkle and shine wherever you are in the world. Give your dress shoes a twist with the lug sole Monterey. It'll feel like you're wearing comfortable sneakers with the freedom and ease of movement of lug soles. Whether you're hiking the Drakensberg Mountains in South Africa or lounging on a beach somewhere, you'll love all the ways you can wear the Monterey. You can channel your inner hiker and rock them like hiking boots or keep it casual by pairing them with leggings for a more minimalist look.
And Everywhere in Between!
When choosing travel shoes, wearing the right kind of shoes is essential for an enjoyable experience. You may think of running shoes as the default comfy shoe when you're traveling, but you'll want to make sure you have a variety of stylish and practical shoes for wherever your trip takes you. Some things to look for when packing shoes for your trip are to see if they're water-resistant since weather can be unpredictable. Machine washable shoes are a practical option when you need to clean shoes during your travels. As you're moving around and your feet swell or shrink as the day goes on or you're doing a lot of walking, adjustable straps are also helpful to adjust to your comfort.