Back To Blog
The Ultimate Style Guide: What Shoes to Wear with Jeans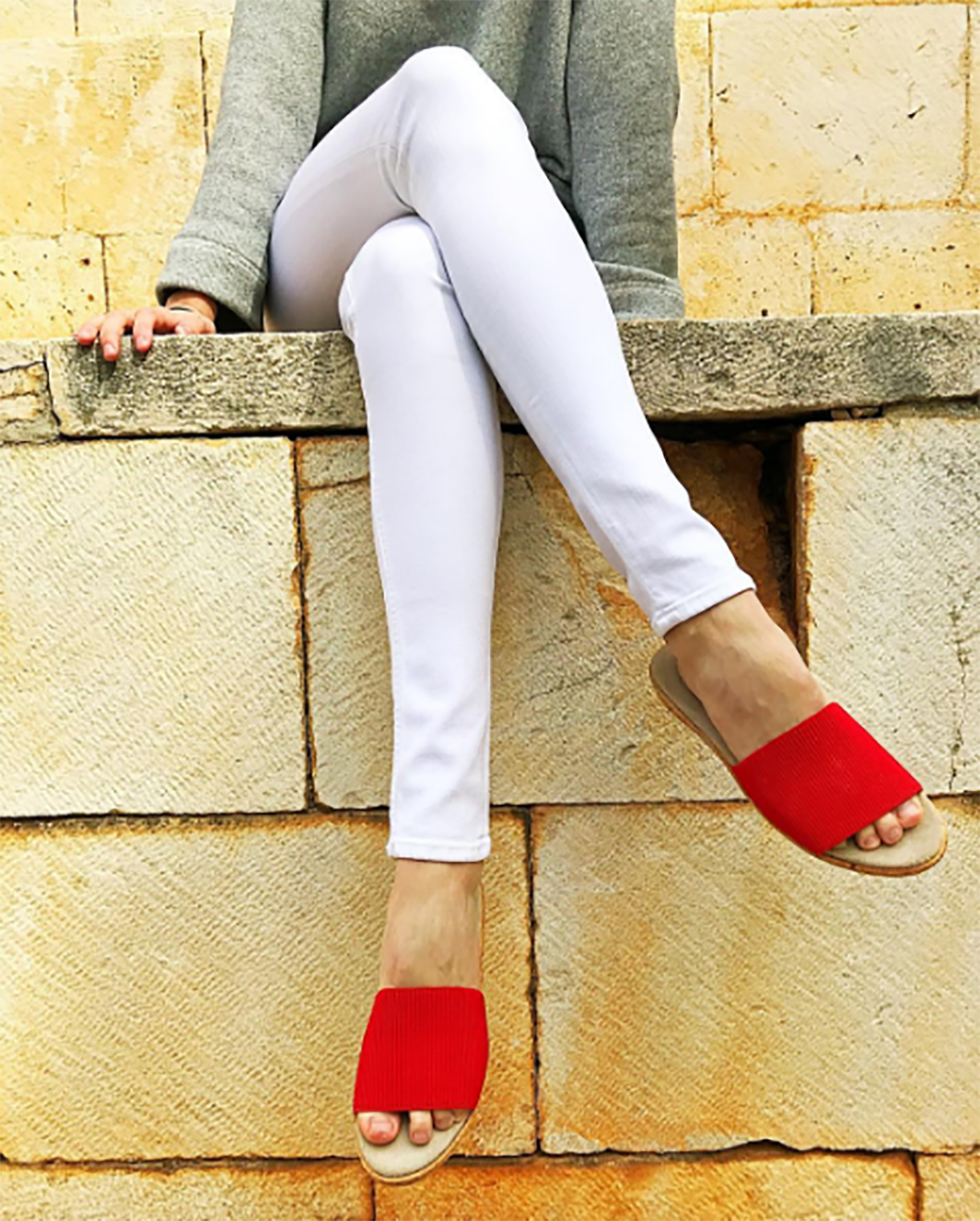 Denim is the closet staple that brings us all together. No matter where you are, where you're from or where you're going, it's probable that a pair of jeans is something you own. Jeans are great for just about any casual occasion. There are about a billion different fits, washes and styles, so there's truly a pair for everyone out there. Come to think of it, great jeans share many of our hallmarks here at Charleston Shoe Company including comfort, unbeatable style and a great fit every time. Here's a look at how you can style your favorite jeans with different shoe options. 
Jeans + Flat Shoes for Women
There's not much better than a fabulous pair of comfortable flats. They're simple and versatile, plus they look great with a pair of jeans! Whether you prefer a pair of chic ballet flats, loafers or slides, flats will provide a great styling partner for your jeans while keeping your feet grounded. 
Shop Cute and Comfortable Flats for Women
Since flat shoes are known for being versatile, you can count on them to provide you with a solid shoe option year-round. That means they can be your go-to for pairing with white jeans in the summer, classic light wash jeans, black jeans and more. Flats work well with different styles of jeans, too, so you can rock skinny jeans, boyfriend styles, flares and more with your favorite flats. 
Jeans + Wedge Sandals
If you're looking for a more unique option, try pairing your jeans with a cute pair of wedge sandals. Wedges are the paradigm of stylish shoes that offer serious comfort. They're easily paired with jeans because they look great on the foot and blend in seamlessly. Of course, you can always shake things up with a colorful pair of wedge sandals, but styling your jeans with wedge sandals in a neutral or understated color makes for a classic look that you can wear year after year. In the summer, consider a pair of open-toe wedges that shows off your pedicure. In the fall and winter months, go for a closed-toe option with dark wash jeans. 
Browse Cute Wedge Sandals Online
Jeans + Boots
Jeans and boots go together like peanut butter and jelly. In chilly weather or on rainy days, straight-leg or skinny jeans are the perfect companions for a pair of tall boots. Not only do they keep your legs warm and protect you from weather, but tall boots also lengthen the legs and create a super flattering look when worn with fitted jeans underneath. It's a practical, timeless pairing indeed!
If you're ready to throw a modern twist on the jeans and boots pairing, then try a pair of cute ankle boots with your jeans. Much like tall boots, ankle boots are a great footwear option for colder weather. Ankle boots can take your jeans outfit up a notch for a night on the town, a weekend getaway and more!
Jeans Your Way
Perhaps the best part about wearing jeans is that there's so much possibility in how you style them. Though these footwear options are known to pair well with jeans, styling them is really up to you! Roll up your boyfriend jeans and pair them with some cute sandals for women, throw on a flirty pair of heels with skinny jeans or stick with your tried and true white sneakers. Shop Charleston Shoe Company online for even more styles to wear with jeans!