Back To Blog
Throwback: Neely Edition!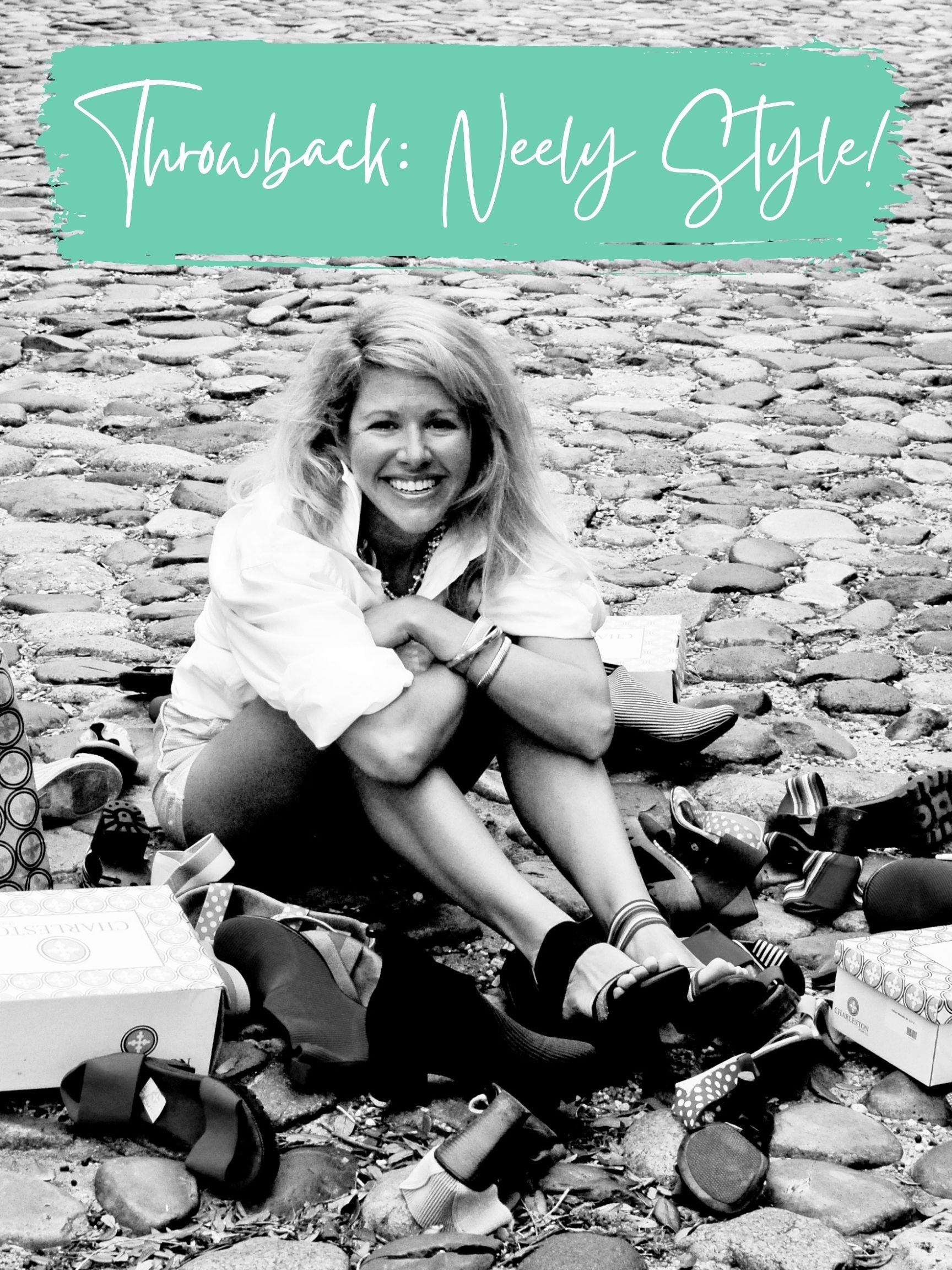 Neely's Favs Now and Then!
If you've ever had the chance to meet our marvelous Neely in a store, she is more than likely wearing one of these shoes on each foot! These sandals are just a few of Neely's top picks that we continue to update and make today. Shop Neely's #Throwback favs because we promise their timeless look and fit will never go out of style! 
About Neely
Neely is the founder of the woman-owned "cobblestones to cocktails" footwear brand. You'll find over 20 retail stores across the United States with a large extended family of artisan cobblers in Mexico. You can read more about Neely and the Charleston Shoe Co. story here.
The Cannon
These best-selling espadrilles are the ultimate year-round sandal. You'll love the wide variety of colors these cute strappy sandals come in. Neely's favorite is the red multi-stripe. Pair these espadrilles with a pretty maxi skirt for maximum impact. Wear your Cannons with skinny jeans for an effortlessly chic look.
The Monterey
If you love the simple elegance of kitten heels but want a chunkier heel, try the Monterey. It's the original cobblestones to cocktails shoe. Neely loves wearing the Monterey in just about every color there is. For a different take on the Monterey, try the Upper Monterey shoe. This one is a lug sole for that practical yet stylish pair of clogs you can wear all year round. Rock a casual, everyday look by pairing your Montereys with a satin slip dress.
The Easton
For a more minimalist look, you'll love the Easton. Neely is especially fond of this go-to, everyday sandal. She usually wears it in gold or linen. If you enjoy wearing leather sandals, you'll love the thoughtful details, like a synthetic leather piece on the back of the shoe. It adds a dressier element to this low-wedge sandal. Style your Eastons with shorts or cropped pants to help make a statement.
The Telfair
For a block heel that is sure to turn heads, you'll love the Telfair. This shoe is Neely's favorite higher heel. You'll see her wearing the Telfair in many colors, like a fun giraffe pattern or classic navy. Wear your Telfairs with a turtleneck, vest and jeans. You're sure to turn heads when you're wearing block heels with a bomber jacket this season.
How About Boots and Flats?
If high heels aren't really your thing, Neely has plenty of other shoes she can recommend. Take a look at all of our shoes, including closed-toe shoes and rain boots. From the classic Chelsea boot to trendier ankle booties, you're sure to find a pair of boots you'll love from Charleston Shoe Co. As for flats — well, we can't get enough of them, either!  For a fun twist on classic ballet flats, try the Benjamin with crisscross ankle straps and a toe strap.