Back To Blog
Vintage is In!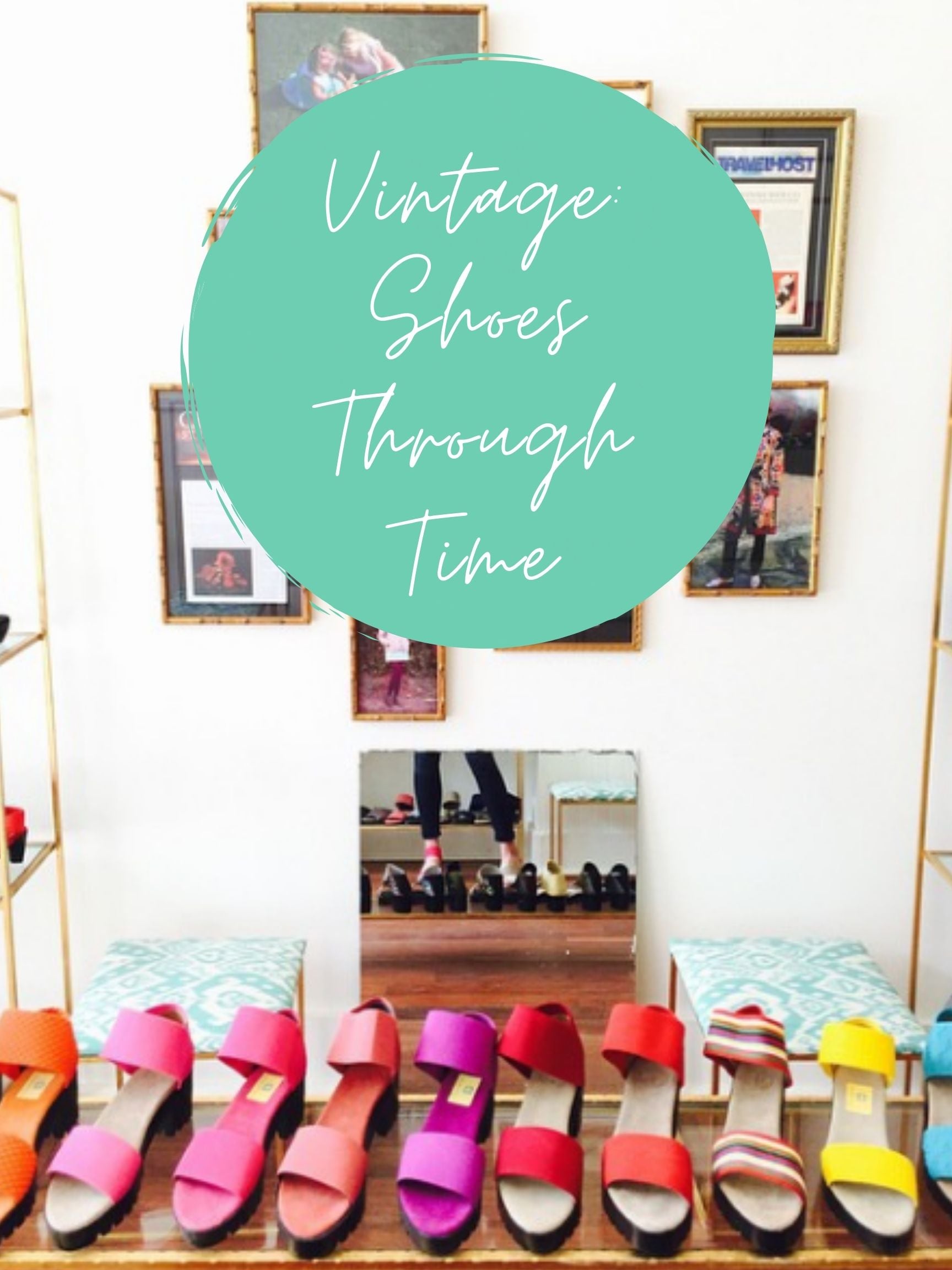 Take a Walk in Charleston Shoes Through Time!
As Neely always says, "Our shoes are like your favorite lipstick. You find one you love, and you need it in every color!" We have stuck with that motto over the past 10 years, as you will see styles that are original Charleston Shoes. Not only do we believe in the comfort of our shoes, but we can also attest to their quality and style over the years. Enjoy our vintage vibes and favorite styles circa 2000s to today!
Why Is Vintage so Fashionable?
Every woman needs a reliable collection of footwear to easily transform any outfit. From a classic Mary Jane to a pretty peep toe, these vintage shoes are making a modern comeback. Vintage is in, and it's here to stay. Make sure to add vintage-inspired shoes to your wardrobe wishlist. Vintage shoes add easy and stylish sophistication to any ensemble. You'll feel that extra boost of confidence whenever you step into these original styles from Charleston Shoes. 
How to Wear Vintage Without Looking 'Costume'
One of the main concerns when trying to dress vintage is how you wear shoes that have a 1950s look without looking like you're dressed up in a pinup costume for the 1950s. Let's say you have a pair of saddle shoes, also known as saddle oxfords, and you want to wear these 1950s-inspired, low-heeled, casual shoes without looking like you stepped out of that decade. For a modern twist, wear your oxford shoes with a graphic t-shirt, straight-leg jeans and fun accessories like a slouchy beanie and sunglasses. The rule of thumb is to wear vintage clothing with modern shoes and wear vintage shoes with modern clothing unless you do want that more costumey look.
How Do You Style Vintage Style Shoes?
There are so many ways to style retro shoes. If you have a pair of black patent leather shoes, try a sleek look by pairing these shoes with a long, black cut-out dress. Wear burgundy stilettos with black skinny jeans and a white cardigan.
What Can You Wear with Vintage?
Charleston Shoe Co. offers vintage-inspired best sellers that you can mix and match with everything else in your wardrobe. The key to wearing vintage is to choose pieces that will reflect your unique and personal style. Do research on fashion blogs and fun sites like Pinterest to get an idea of what vintage styles appeal most to you.
What If Vintage Isn't My Thing?
That's okay! It doesn't have to be. The thing about fashion is that what was popular yesterday may not be popular today, but you'll still see styles that are inspired by decades past incorporated into styles today. For example, while the 1920s flapper look may not be your go-to vintage look, you'll still see art deco sandals that have spanned decades. Art deco sandals are considered vintage-inspired, but they blend effortlessly into modern-day wear.