Back To Blog
What Are Booties? Everything You Need to Know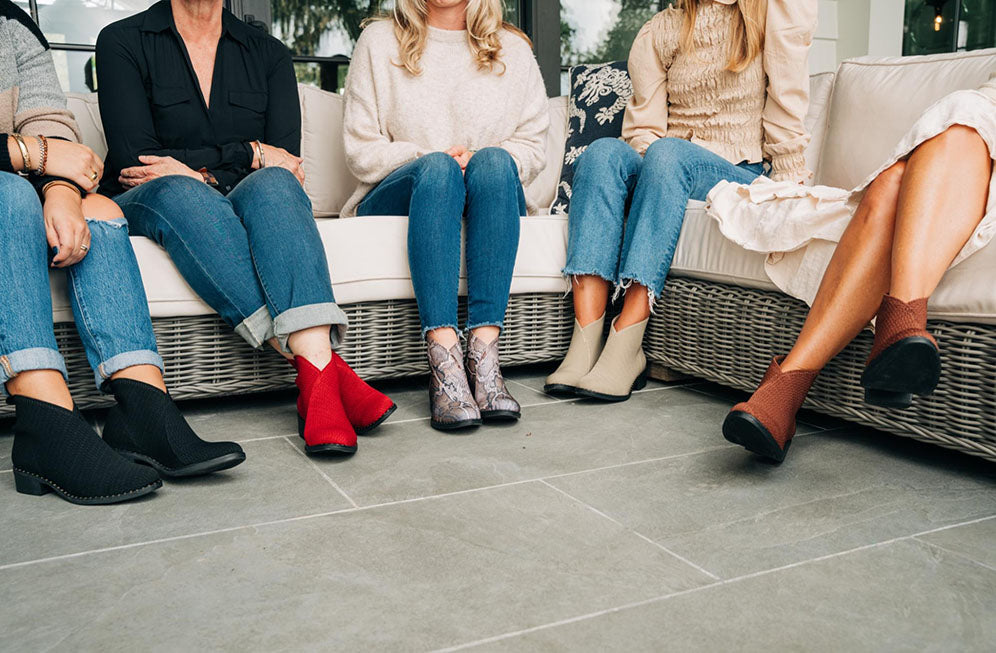 The spectrum of different boot styles ranges based on material, color, heel height and overall boot height. The latter includes popular tall styles that rise above the knee and even to thigh height, while classic shorter styles hit at the bottom of the knee, the middle of the calf and in the ankle area. Women's ankle boots (also known as booties) are a particularly popular style largely due to their versatility, comfort and diversity when it comes to available styles and colors. Here's everything you need to know about booties! 
From Boot to Bootie
A pair of cute ankle boots is largely defined by its height, which should hit right at or just above the ankle area. Many choose the ankle boot (or bootie) style for comfort because the cut offers minimal leg coverage and both foot and ankle support. In addition to comfort, booties also offer a flattering fit and versatility. Their shape accentuates the natural curve of the leg as the calf meets the ankle, defining the area and slimming the ankle shape at the same time. The traditional ankle height of most booties allows them to be paired with a range of different pieces and outfits, from dresses and skirts to a number of jean styles and more. 
Browse Cute Ankle Boots
If you have a pair of comfortable booties, you probably make a point to wear them often. Perhaps the best thing about booties is that you can dress them up or down and wear them throughout the year! You might style a pair of black leather booties with black jeans and a cute sweater during the colder months, while a stylish warm weather look might feature booties with a dress and your favorite summer handbag. Booties are a fabulous year round closet staple and pair well with so many different looks. 
Finding Your Perfect Pair of Booties
The laundry list of reasons why you should have a pair of booties in your closet is all but endless. Whether you're wearing them to school, work or out with friends, they're simply the ideal pair of comfy boots for women. If you're on the hunt for your first pair of booties or just looking to add to your collection, be sure to check out these quick tips for bootie buying:
Shop Comfy Boots for Women
Choose Your Heel Height Carefully:

Shopping for booties is just like shopping for any other pair of shoes. Before you hit the "place order" button, make sure you're buying a pair of booties with a heel height that makes you feel comfortable and is similar to your other go-to shoe styles. While statement heels are always fun and festive, your booties should have a heel that is comfortable for all-day wear and can be worn with both casual and dressy outfits. 

Prioritize Comfort:

Booties are celebrated for being both cute and comfy, so don't feel like you need to sacrifice comfort when searching for your perfect pair. At Charleston Shoe Co., our booties are equally comfortable and stylish. Our range of styles includes popular colors, patterns and materials in addition to comfortable heels and soft insoles. 
Express Your Personal Style:

Why not get a pair of booties that makes you smile every time you wear them? This is easily achieved by choosing a pair in a certain style you love, a pair with additions or embellishments or even booties in a bright color. Let your personality shine through and make a statement!