Back To Blog
What Are the Best Shoes for Standing All Day?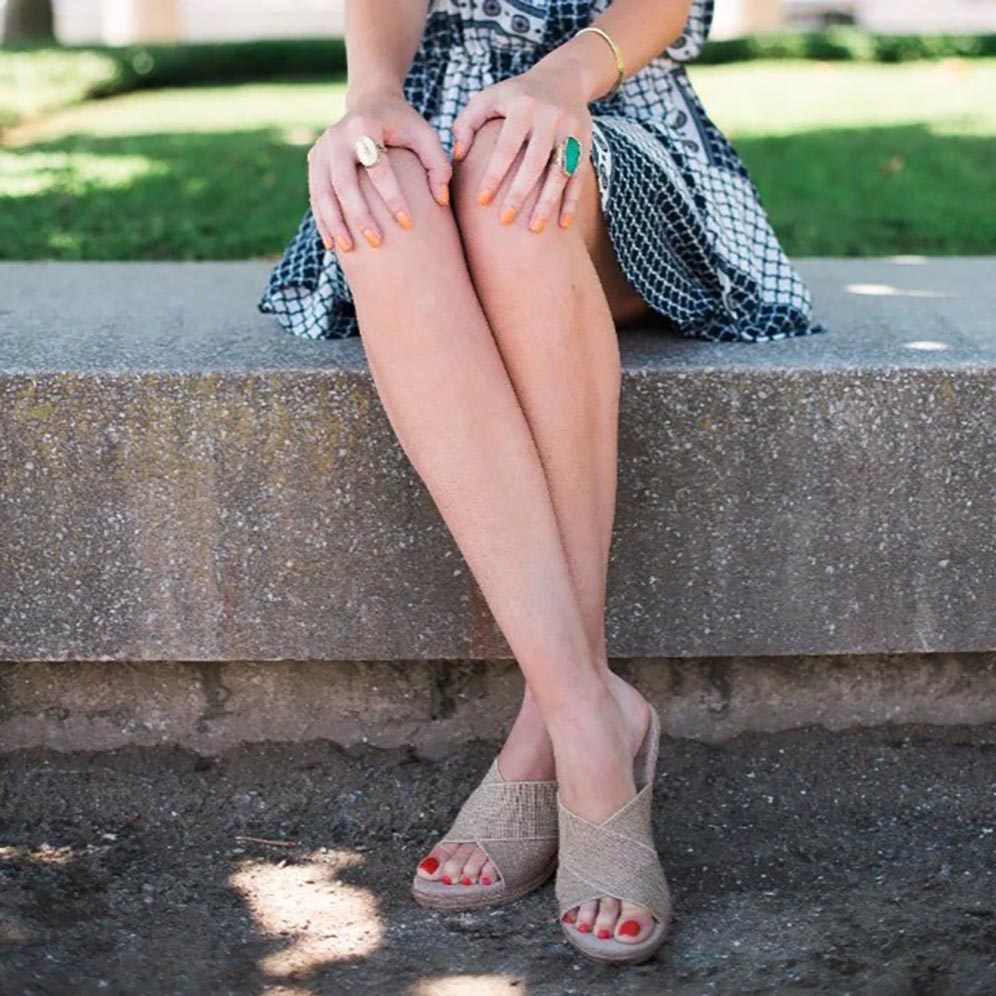 Whether you're a busy homemaker on her feet all day or work a career where you're constantly running around, it's essential to find shoes that will support you as you're going about your day. Not sure how to find the best shoes for your comfort and health? We've put together a helpful list of professional shoes for women that have arch support and prioritize not only your comfort but also your unique style. Let's get styling!
Get Professional Shoes for Women
1. The Cannon — The Cannon is one of our best-selling shoes at Charleston Shoe. It's a quintessentially fun and stylish shoe, offering you all the comfort you need when you're standing all day. When you want the ultimate year-round sandal, get the Cannon for comfortable and great all-day wear. If your feet tend to get tired and red or if you deal with bunions, the Cannon and our other shoes for women with bunions are truly must-haves!
Shop Our Shoes for Women with Bunions
2. The Stono — We've designed a sophisticated take on the classic leather penny loafer and present to you: the Stono. We're talking about serious leather loafer love here. You'll love the hand-stitched suede and leather outsole with a 1" stacked heel, perfect for everyday wear. Unlike standard flats, the Stono has a slight heel elevation so your feet won't be subject to overpronation, meaning you won't have to worry about the increased risk of walking with flat feet.
3. The Peachtree — Warmer weather and sunny days are here, which means you're going to want the Peachtree in your everyday shoe rotation. According to Dr. Friedman, a podiatrist from Suffern Podiatry, your everyday professional shoes should have a roomy toe area and enhanced arch support. With a padded insole, elastic upper and supportive heel cup for extra stability, you'll be able to take it easy in this breezy summer sandal.
4. The Cape — For a shoe that transitions through all the seasons, or when you want something with extra support for a muggy day, you'll love the Cape. This ultra-comfortable low-heel shoe has a rubber bottom and padded insole. The Cape will bring you comfort even on your busiest days. Not to mention, it's easy to slip on and off.

Browse Our Women's Travel Shoes Selection
Now that you have some inspiration on the best shoes for standing all day, be sure to look at all of our women's travel shoes. These travel shoes are specially designed for ladies who are on the go. From daydreaming about your next vacation to hopping into the driver's seat and driving for hours on end, these comfy shoes are perfect for all your plans, including exciting trips and your busy daily routine.