Back To Blog
What Color of Shoes Go with Everything?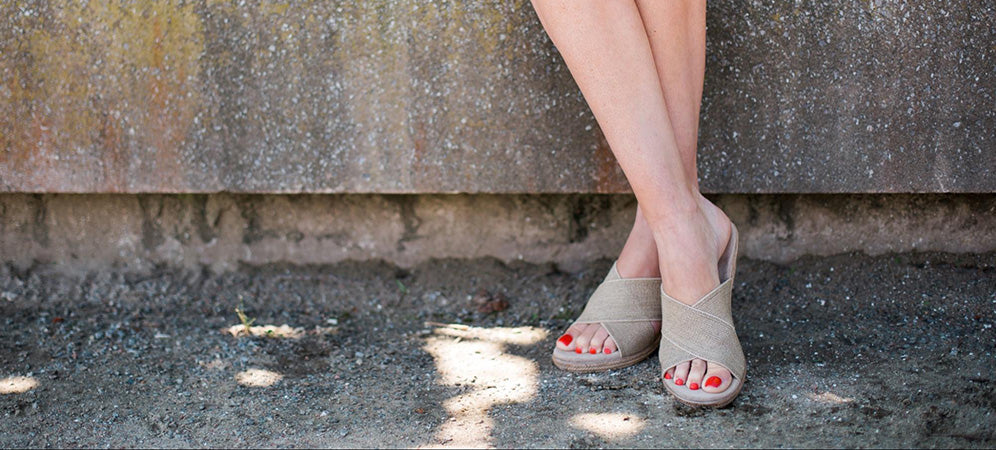 You deserve a shoe collection that can take you from day to night, from work to happy hour and anywhere in between. To curate a collection like this, it's important to stock your shoe shelves with fashionable, versatile styles that work well with a range of different outfits and styles. When your shoes match multiple outfits, you can get more wear out of individual pairs and invest in quality over quantity. Plus, who doesn't love a shoe that can do it all? Here are the shoe colors that look great with just about everything.
Tried and True Neutrals
No matter what your personal style is like, neutral shoe colors are an absolute must for your wardrobe. These colors are classic, versatile and anything but boring. This is especially true when it comes to neutral colored shoes from Charleston Shoe Co. Many of our signature styles come in neutral solids like black, white, beige, cream, blush, deep brown tones and much more! Shoes that feature solid neutral colors can tie any outfit together effortlessly, which means you can spend less time deciding on a pair of shoes and get out the door faster. 
Shoes that feature multiple colors can still be considered neutral, too. It's a good idea to have a pair of comfortable flats in your closet that feature neutral stripes, plaids or a mix of white, black and neutral shades throughout the design of the shoe. Consider a pair that features white and light neutrals like cream, beige or tan for the summer and one with darker neutrals like black, gray, navy or brown for the fall and winter months. 
It's no secret that we love a good flat shoe. With all their comfort, style and versatility, what's not to love? However, we fully agree that some outfits just aren't complete without a pair of cute boots. At Charleston Shoe Co., we believe shoes should look and feel good, which is why our ankle boot designs feature stylish neutral colors and feel great no matter how long you're on your feet. Comfy ankle boots in black or dark brown go with everything and can help create a polished look. 
Metallics, Patents and Prints
For nicer occasions and special events, it's nice to have shoes that offer more of a wow factor. While bold, bright colored shoes certainly check that box, they don't always match the rest of your outfit. Give your look a little something extra by adding in a neutral pair of comfortable heels for women that feature materials and elements like patent leather, suede, silky metallics, sparkly accents, ruffles and more. Mix them with colorful outfits or create a statement with a chic monochromatic look. 
Explore Comfortable Heels for Women
If you're ever in doubt, remember to stick to shoes in classic neutral shades! Find your favorite styles and try them in light, earthy tones as well as striking dark colors. Pair your stylish neutral colored shoes with casualwear, work outfits, dressy looks and more!