Back To Blog
What to Wear to a Resort When You're on Vacation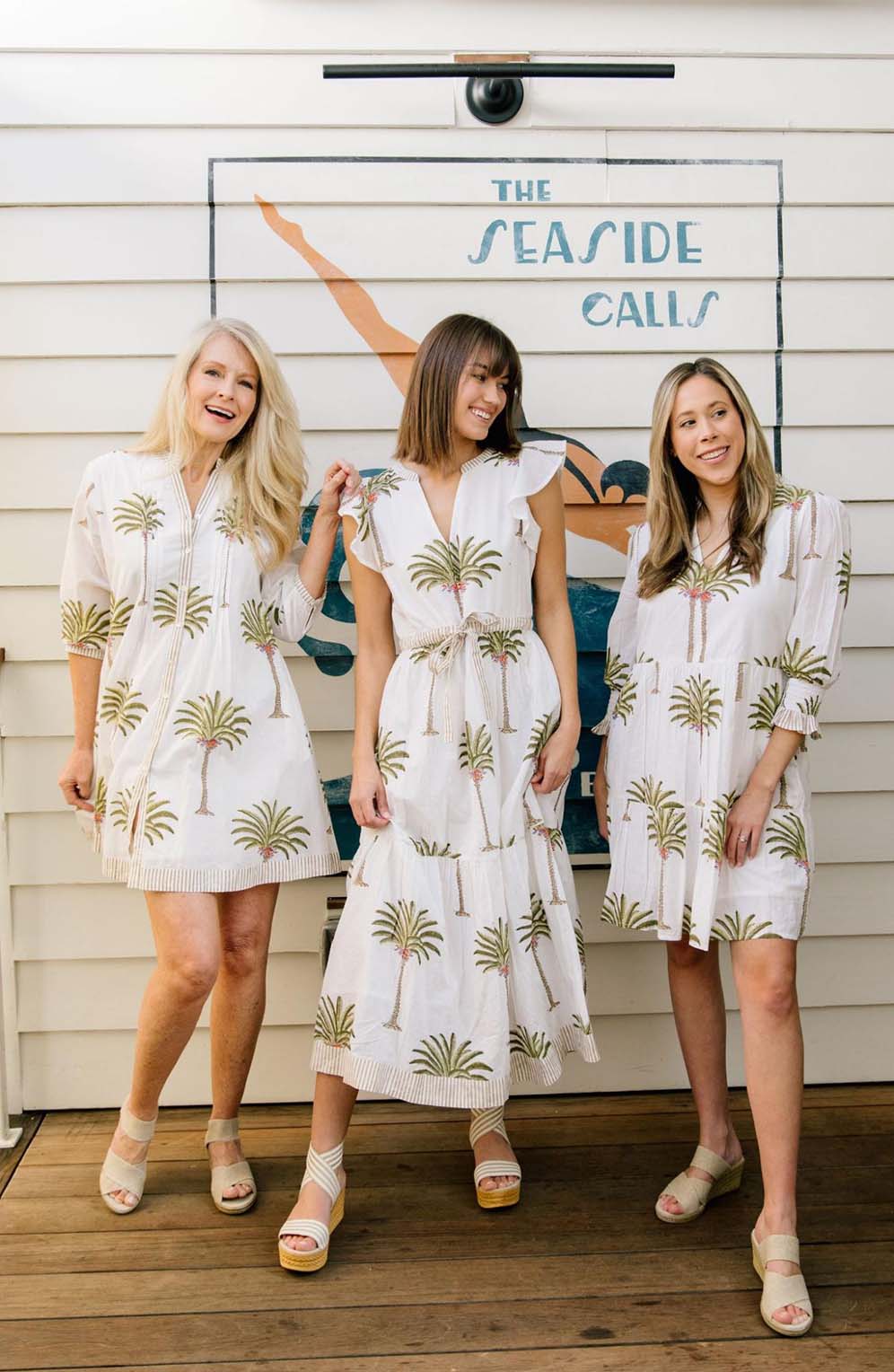 Packing for what you're going to wear on vacation can be a really fun way to get excited about your trip. However, it can still be a daunting task, especially if you're not sure which way the weather will go or what "resort casual" versus "elegant casual" means. How can something be elegant yet casual, and how does casual at a resort differ from what you wear casually every day? We'll get into the general differences between resort dress codes and suggest some stylish and comfortable options to wear on your resort vacation.
1. What Are the Different Resort Dress Codes? — The few general types of resort wear dress codes include resort casual, resort evening wear, elegant casual and formal resort attire.
Resort Casual

—  You'll typically wear your resort casual outfits during breakfast or lunch at the resort. Think of shorts and capris, jeans and t-shirts and swimsuit coverups. A resort casual dress code is a great chance to

show off a pair of cute sandals.
Shop Our Cute Sandals
Resort Evening Wear

— Many resorts have dinner or entertainment on the property that calls for resort evening wear. For ladies, that normally means a casual dress or a nice top with jeans. Avoid wearing open-toed shoes like flip flops, and remain on the safe side with flats or

cute ankle boots

, which look great with skinny jeans.

Elegant Casual

— You might be wondering how something can be both casual and elegant at the same time. Here's the trick: an elegant casual look is just a step above resort evening wear. It's the kind of outfit you would wear to a country club or trendy restaurant. Women typically wear skirts or trousers with a nice top or a pretty dress. Sandals may be off the table for this more elegant dress code, but you can totally rock

comfortable heels for women

.
Formal Resort Attire

— Lastly, formal resort attire is what you would wear if you were attending someone's destination wedding at a resort. If you plan on attending a wedding or going to a special event during your vacation, wear what you would normally wear to a cocktail party. Women can wear a variety of things with a formal resort dress code, such as a full-length dress, gown or simply a polished pantsuit and blouse with a matching blazer. Finish off the look with flats or heels.
2. Comfort First — Vacation is one of those times when you want to put your comfort first above everything else when it comes to fashion. In general, why not always put your comfort first over something impractical? When you're packing for your resort vacay, pack only items like clothing, shoes and other accessories that put a smile on your face so that you'll enjoy wearing them during your trip. If that sparkly top looks super cute, but you know it feels itchy, and you'd hate wearing it for more than a few hours, don't wear it. The same goes for that hot pair of heels that pains you to walk in them for more than a few minutes. It's time to get yourself a pair of practical yet chic flats!
Browse Our Cute Flats
3. Wear What You'll Love Wearing — According to Vogue, even if you're just taking a trip to a place that isn't even a tropical resort, you can totally wear resort attire to get yourself into vacation mode. There are plenty of reasons to dress like you're going on a faraway vacation, even if you're making the best out of a fabulous staycation. The trick to picking out the best vacation outfits to wear is to choose something that you'll love wearing. If a Hawaiian t-shirt is so not your thing, don't wear it. If you enjoy maxi dresses and flowy white blouses, wear what feels comfortable to you because then you'll actually wear it during your vacation!
While these are just some general ideas of what to wear to your resort vacation, ultimately, the kinds of activities you'll be doing will help determine what to wear at the resort. When in doubt, you can rely on the stylish practicality of our wide array of trendy and comfortable shoes, like cute flats, at Charleston Shoe. All you need now is your cocktail umbrella and you'll be well on your way to vacay mode in no time!