Back To Blog
Your Perfect Sole Mate 💘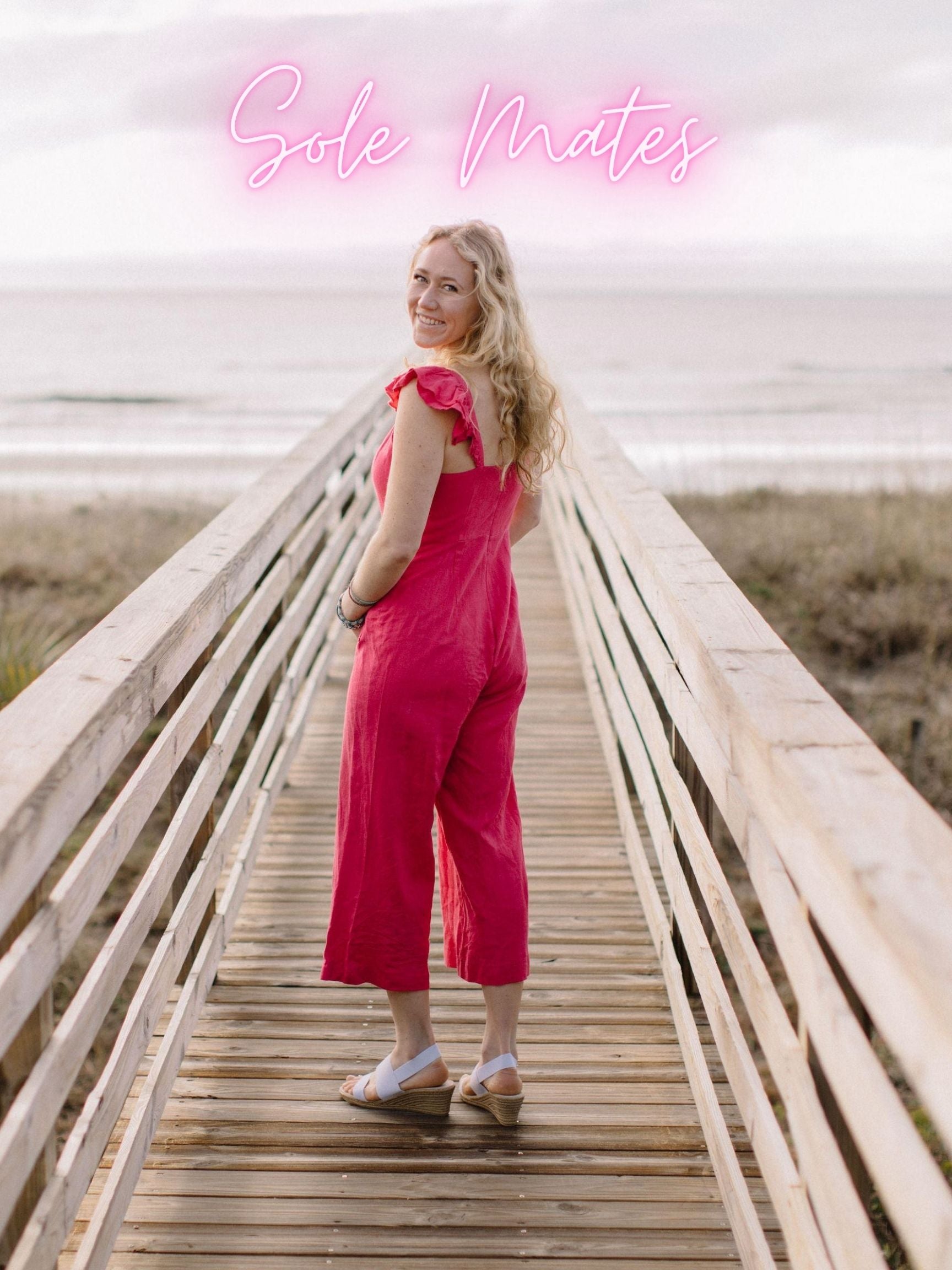 The Perfect Pitch with an Approachable
Heel Height
Ask any podiatrist and they'll tell you to stick to heels that are 2" and under. Plenty of our high heels at Charleston Shoe Co. sit around one to two inches for your comfort. In fact, it's better for the ball of the foot to wear shoes that aren't completely flat or it can lead to plantar and posterior heel pain. With our faux espadrille heels that you can get with the Cannon, Carolina and Cooper, you'll be rocking all the benefits of platform heels without the plantar fasciitis.
Cannon fans rejoice because your favorite sole pairs with strappy uppers to create new styles with the same comfort! The beautiful faux espadrille 2" heel offers the perfect pitch to set your foot in the most comfortable position while still giving you easy-wearing height. Pick your favorite upper and don't be afraid of the heel, as these will be your sole mate in a shoe!
The Cannon
There's a reason why our Cannon is a best seller. Snag them while you still can! The Cannon is available in pretty solid colors like navy linen and fun textures like a red croc. Try our ultimate year-round sandal with stripes in combinations like cafe and white and pink multi-stripe. If you're looking for a shoe that you can easily slip into at the start of your day and kick right off at the end of the day, get the Backless Cannon. This low heel is just 2", enough of a heel to give you height, but just the right heel to ensure you can wear this beautiful shoe all day long.
The Carolina
For ladies who struggle with foot pain, pointy shoes just aren't for everybody. That's why we've designed the Carolina especially for you! Our heeled sandals are an easy choice for chic style. The Carolina comes with padded insoles and a wide enough toe box that offers sophistication and comfort all at the same time. Show off your pretty pedicure with the open round toe and faux espadrille bottom for a fully fashioned look without discomfort. Get the Carolina in classic colors like pink and white or exciting textures like a navy braid.
The Cooper
It's time to snag yourself a pair of our best-selling Coopers. This espadrille wedge is designed with a sling-back so you can say hello to a blister-free heel. Check out the fashionable details like the stretch upper, two straps and espadrille-like bottom. Get it in a versatile linen fabric that matches with just about anything in your wardrobe — from your workday look to your after-work cocktail hour.
The Backless Cooper
If you have wide feet, you're going to love the versatility of our chunky heel Backless Coopers. This 2" covered wedge heel provides the comfort of block heels with the fun look of a faux espadrille. Show off your big toe in style and don't worry about your feet getting scrunched up. Pair your Backless Cooper with a long-sleeved linen floral top and a crisp white pair of fitted trousers to complete the look.