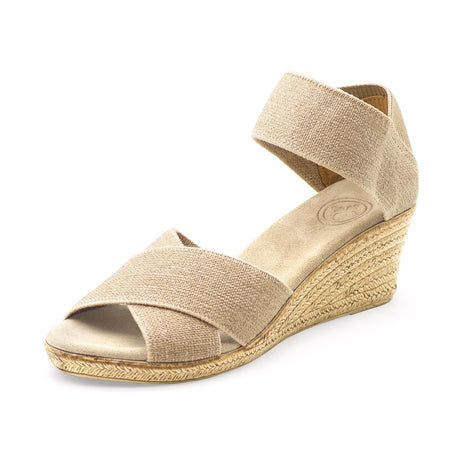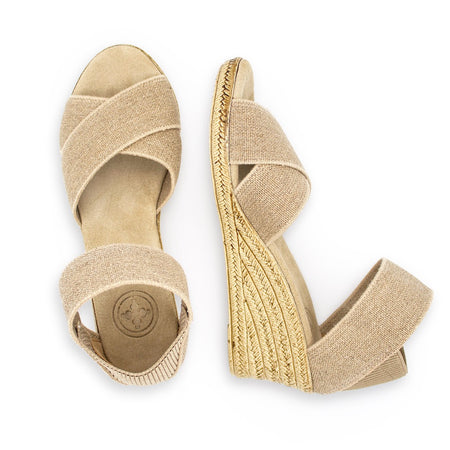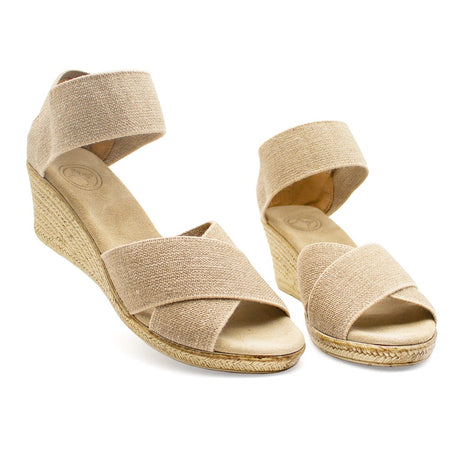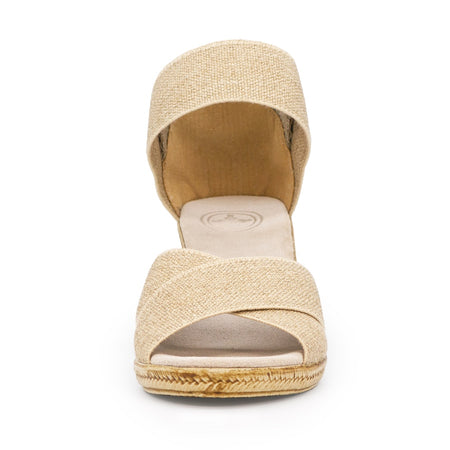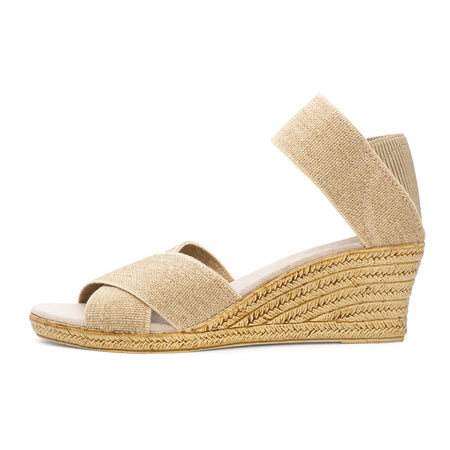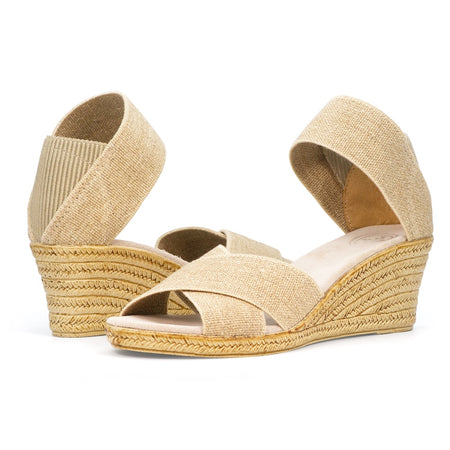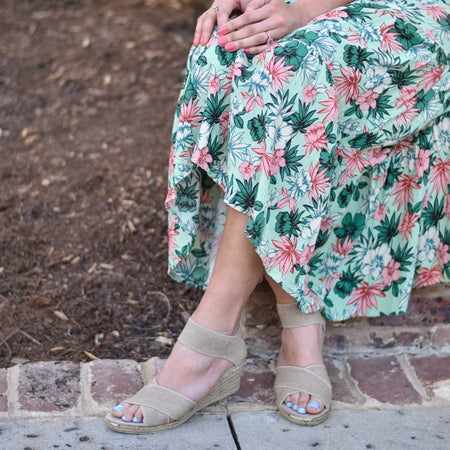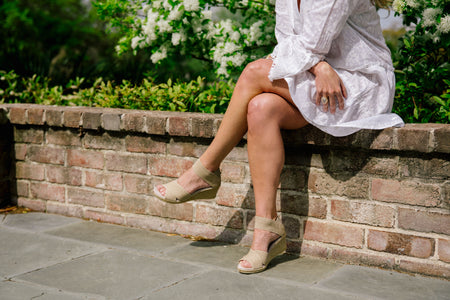 BEST SELLER!
The ultimate year-round sandal! The crisscross stretchy straps give you a custom fit and allow your feet to expand throughout the day. These lightweight sandals are stylish, comfortable and great for all-day wear.
Fit: If you are a half size, please size down
Stretch upper,

crisscross

strap, wide

ankle strap

, faux espadrille bottom

Elastic upper

Padded

insole

Approximately 2″ covered

wedge heel

Machine washable

Bunion-friendly

Made in Mexico
Are you ready to take your espadrille wedge sandals game to the next level? From getting off for a weekend getaway to stepping up your everyday flip flops style, our strappy Cannon wedge shoes are the perfect choice for the everyday fashionista. These peep toe wonders are more than just comfortable wedge sandals. They're specially designed with a cushioned footbed for total comfort and a playful cork wedge for total style.
These aren't just shoes. These are your new go-to walking shoes that are made for a day of exploring a new city or your next afternoon shopping spree. They're the ultimate getaway shoe for anyone who wants a little adventure (and arch support!) in their everyday life. If you crave style and comfort all in one, the stunning design of our Cannon wedge pumps will blow you away.
Our Cannon wedges are made for walking, and they're walking shoes with an easy low heel. The versatility of the best wedge from Charleston Shoe Co. begins with the adjustable straps. Podiatrists love the Cannon as a pair of wedge shoes for any woman who needs extra support. They're a fan favorite of ladies with wide feet and are certainly bunion-friendly, too!
Fashion should never come at the expense of your well-being. Our Cannon wedge heels prioritize both, so you'll have the perfect pair of comfortable shoes wherever you go. From laid-back to dressy, get ready to elevate your shoe game and set out on your next adventure in style.
From dressing up for your next special night out to slipping into this wedge pump for a casual stroll, you'll find that the Cannon pairs effortlessly with everything in your wardrobe. The ankle strap wedges offer a secure and stylish fit for anyone who wants style on their own terms. There's no need to compromise fashion for practicality when we've designed the Cannon with cushioning so you can walk for hours without the pain associated with a stiletto and other sky high heel shoe styles.
At Charleston Shoe, we know the importance of taking care of your feet. That's why we've designed the Cannon platform wedge sandals to feel like you're walking on sunshine. This is your chance to show off that cute pedicure in your open-toe heels while keeping your feet comfy and happy.
If you love the look and feel of our best-selling strappy and comfortable wedge sandals, be sure to look at all of our fabulous shoes. We offer a wide variety of versatile booties and closed-toe shoes to keep you looking fabulous and feeling fine all year long.
You Might Also Like
Product Reviews