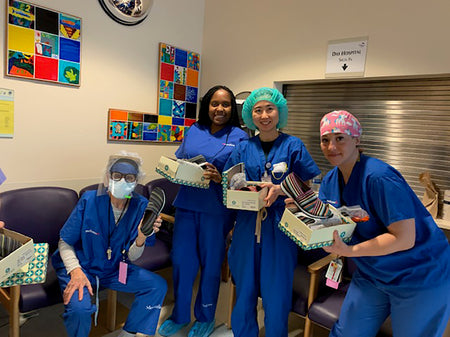 Healthcare Heroes Donation
We believe in the importance of spreading positivity, love and support and we invite you to help us spread #ShoeJoy to the incredible women around the country working the front lines in hospitals!

We thank all of your for the incredible outpouring of support for our Buy One, Give One campaign but we know many of your have closets full of our shoes already but still want to help. Simply choose your donation amount and your generosity will be applied directly to pairs of shoes being sent to hospitals around the country!
You Might Also Like
Product Reviews